The mid-1970s was a time of increased exposure for Anthony Caro and his rising international fame coincided with a highly inventive cycle of work – the 'table pieces'.
Anthony Caro
Table Piece CXLI
---
The history of modern sculpture might be described as a neat sequence of displacements. The nuanced modelling of Rodin was displaced by the massiveness and formal purity of direct carving, as practiced by Eric Gill, Brancusi and Barbara Hepworth. Formal purity was then displaced by asymmetric planar sculpture, of which the leading practitioner in Britain was Anthony Caro (1924–2013). This simple narrative is schematic, omitting important exceptions like the formalised figurative sculpture of Giacometti and Lynn Chadwick and failing to acknowledge the nuances of 'typical' artists (Gill's inscriptions and Hepworth's classicism, for example). An overview of stylistic development has its uses, nevertheless. If nothing else, it offers an explanation for the continuing acclaim enjoyed by canonical artists like Hepworth and Caro.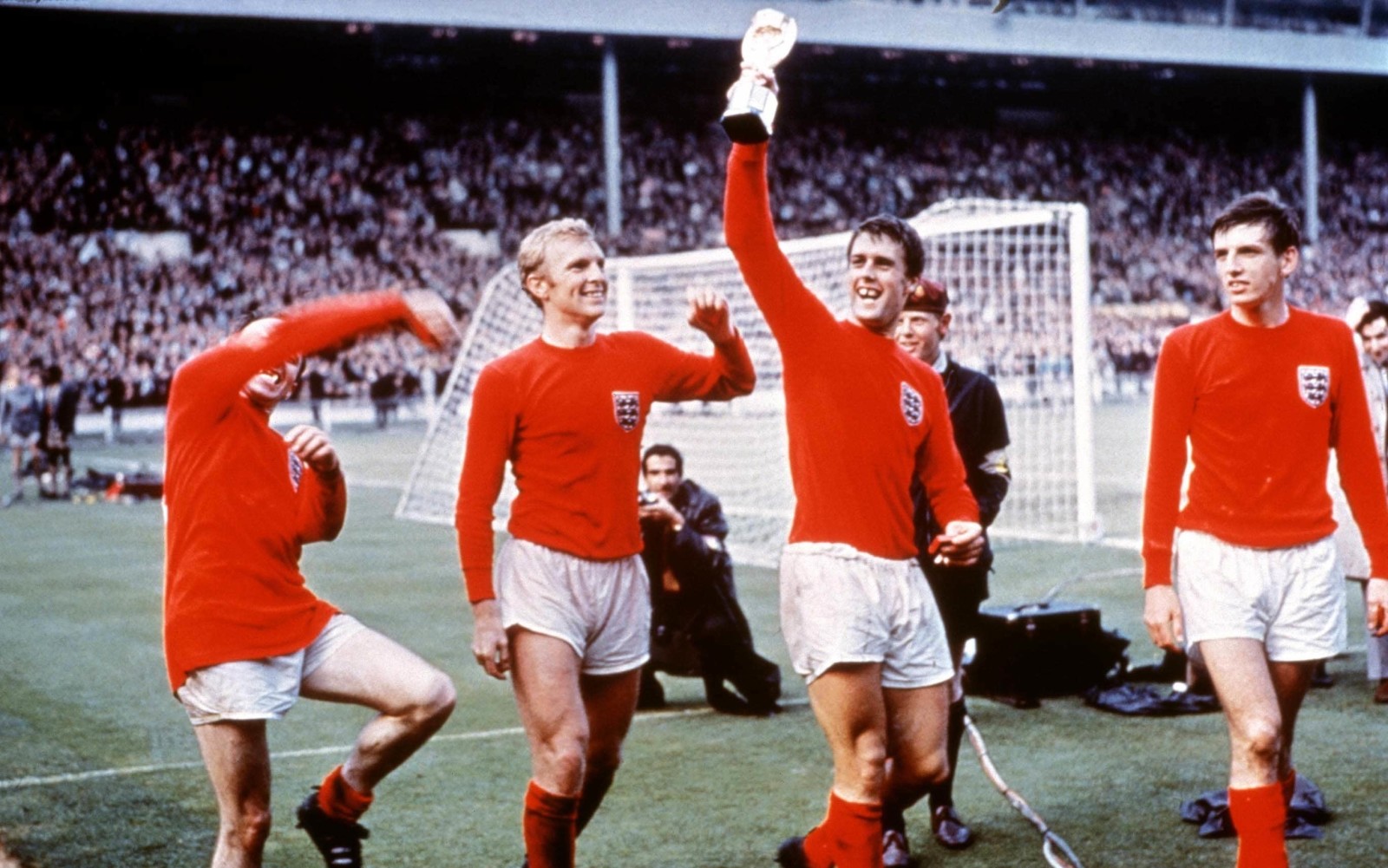 The summer of 1966 is noted for the release of Bob Dylan's album Blonde on Blonde, England's victory in the FIFA World Cup, and the initiation of Mao's Cultural Revolution. It was also at this time that Anthony Caro made the first of his 'table pieces'. The artist explained the idea for these works in January 1970.

My Table pieces are not models inhabiting a pretence world, but relate to a person like a cup or a jug. Since the edge is basic to the table all the Table Pieces make use of this edge which itself becomes an integral element of the Piece.

The concept of a table-bound sculpture, composed and displayed in relation to the table's edge, fostered a long-running series which lasted for several decades. Many works in the series from the 1960s and '70s should be regarded as the most important domestic-scale sculptures of their period.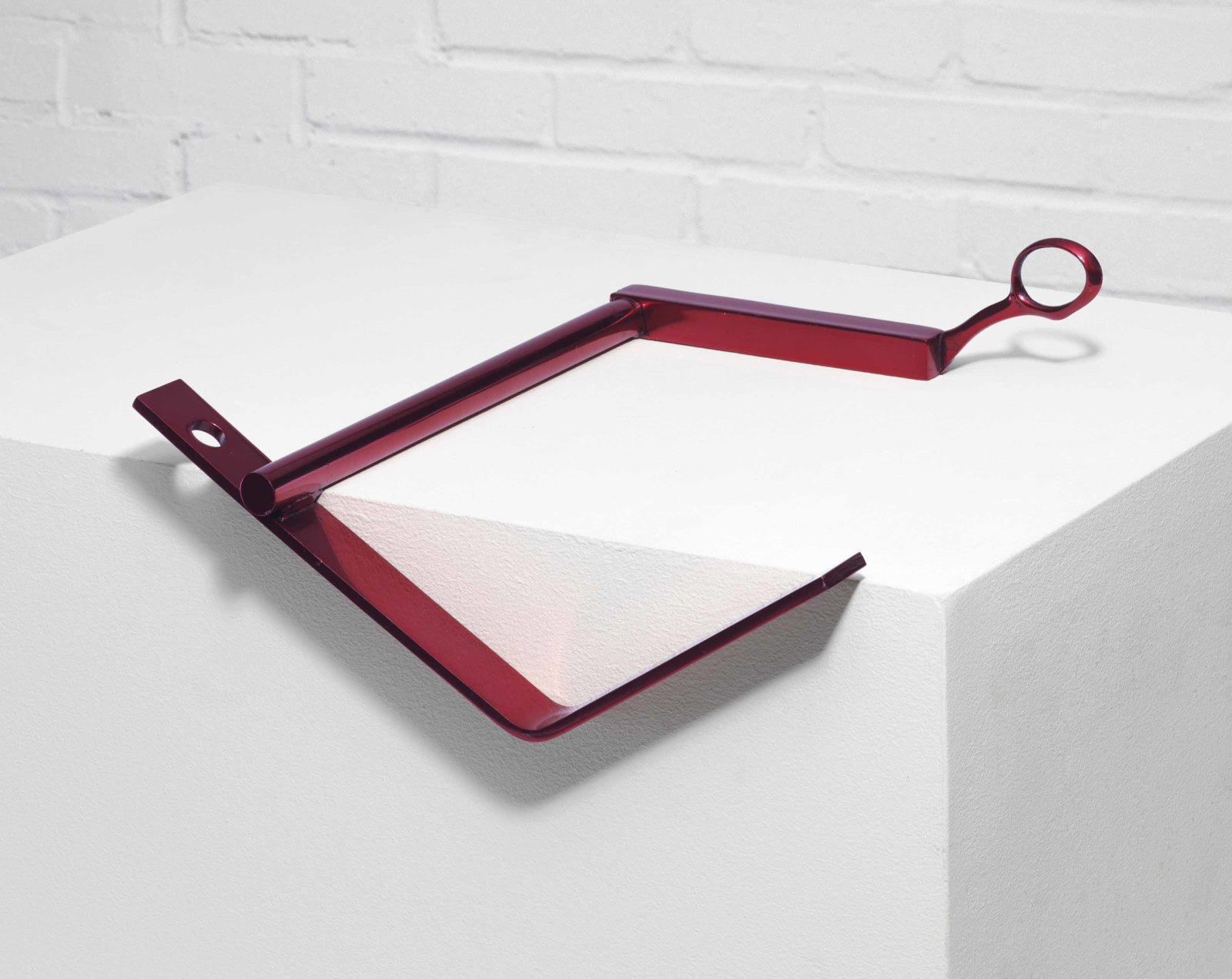 Though the 'table piece' taxonomy provided Caro with a convenient label for his prolific output of composite sculpture, in practice the results were far from uniform. A wide variety of finishes were used, ranging across paint, polish, and a scrapyard, rust-like patina. An even greater variety of compositions were used. The earliest works from the mid-1960s mostly consist of elementary uprights and horizontals, while later works grew in scale and complexity, culminating in the later 1970s with baroque congregations of curving rods and sweeping, rounded planes. In each case, the adventurous combination of steel pieces was underpinned by the artist's use of oxyacetylene welding (see InSight XXXV).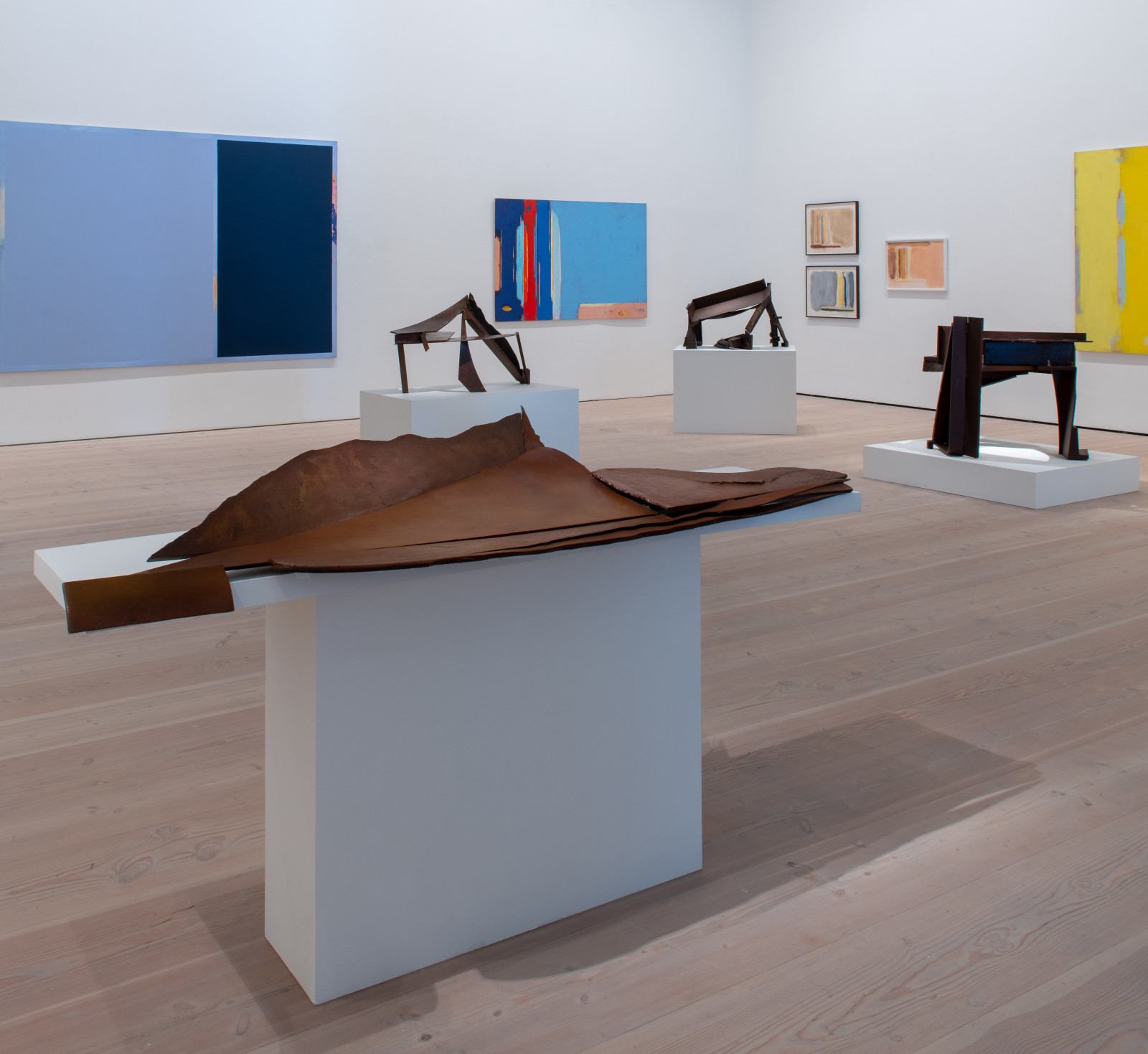 The mid-1970s was a time of increased exposure for Caro. By 1973, the artist had made more than 140 pieces and that year a dedicated exhibition of recent works from the series was held at André Emmerich Gallery in New York. Between 1973 and '76, the Museum of Modern Art acquired three large sculptures each measuring more than three metres in one direction or another. Several exhibitions at the time were dedicated to the table sculptures, including those at André Emmerich Gallery and Kenwood House, organised by the Greater London Council, held in 1974. Following a retrospective at MoMA in 1975, an assortment of eighteen table pieces was toured through Israel, Australia, New Zealand and Germany by the British Council in 1977.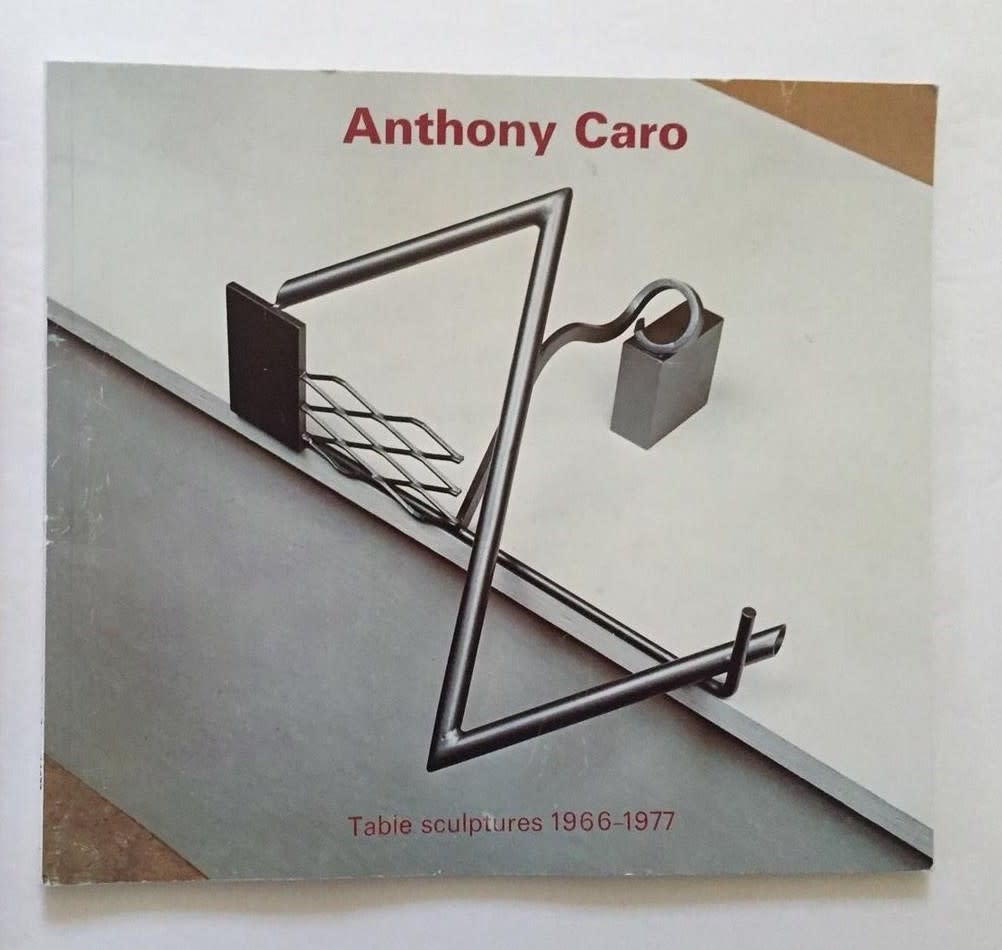 Table Piece CXLI was included in the exhibition at André Emmerich Gallery – 'Anthony Caro: A special showing of the new table pieces' – held in May and June of 1973. (A related work, Table Piece CLXXXV, was donated by Caro to the Courtauld Gallery in 2008.) Where other works from the series grip the edge of the table, this work sweeps over it and conceals it in an impossible act of balancing. From the front, several layers of welded steel abut and overlap one another to create a single plane – one that is ruptured and tilted. The quality of imbalance was often central to Caro's style of sculpture, defying expectation with an elaborately exploded composition or ingeniously suspended masses and planes. Table Piece CXLI delivers this quality, suggesting at once the artist's talent for improvisation and, more profoundly, the idea of form which enabled him to transform his generation's assumptions about sculpture.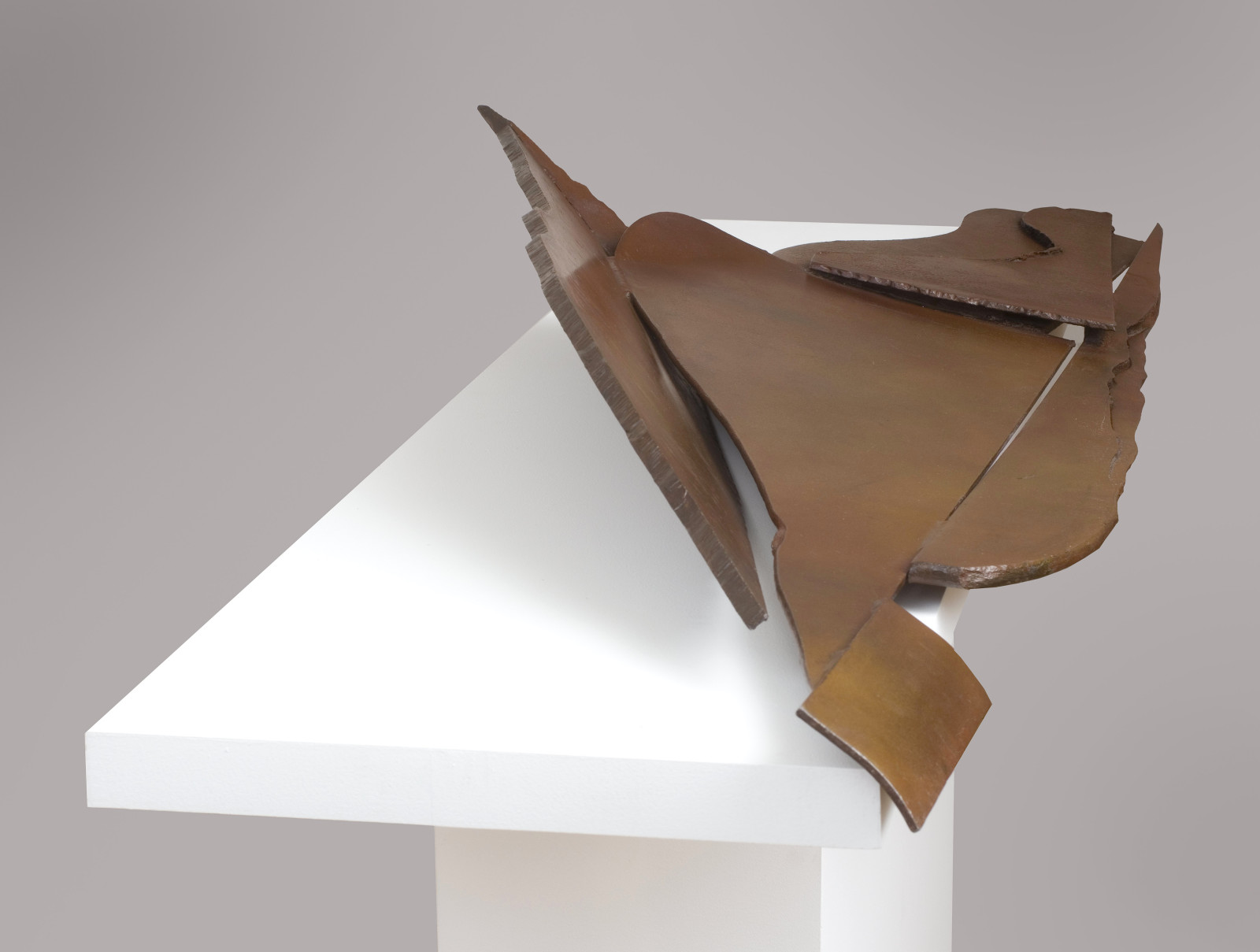 IMAGES
1. Anthony Caro, Table Piece CXLI, 1973, painted and varnished steel, 195 cm wide
2. England players after their World Cup victory in 1966
3. Anthony Caro, Table Piece II, 1966, Private Collection © Barford Sculptures Ltd
4. Table Piece CXLI at Piano Nobile's Caro/Golding: In Conversation exhibition (2018)
5. The exhibition catalogue for Anthony Caro: Table sculptures (1977, British Council)
6. Table Piece CXLI
April 14, 2021