One morning in 2015, the photographer Nicola Bensley paid a visit to Frank Auerbach in his Mornington Crescent studio. Her findings are currently on display at Piano Nobile until 16 December.
InSight No. 115
Frank Auerbach: A Morning in the Studio, 2015
---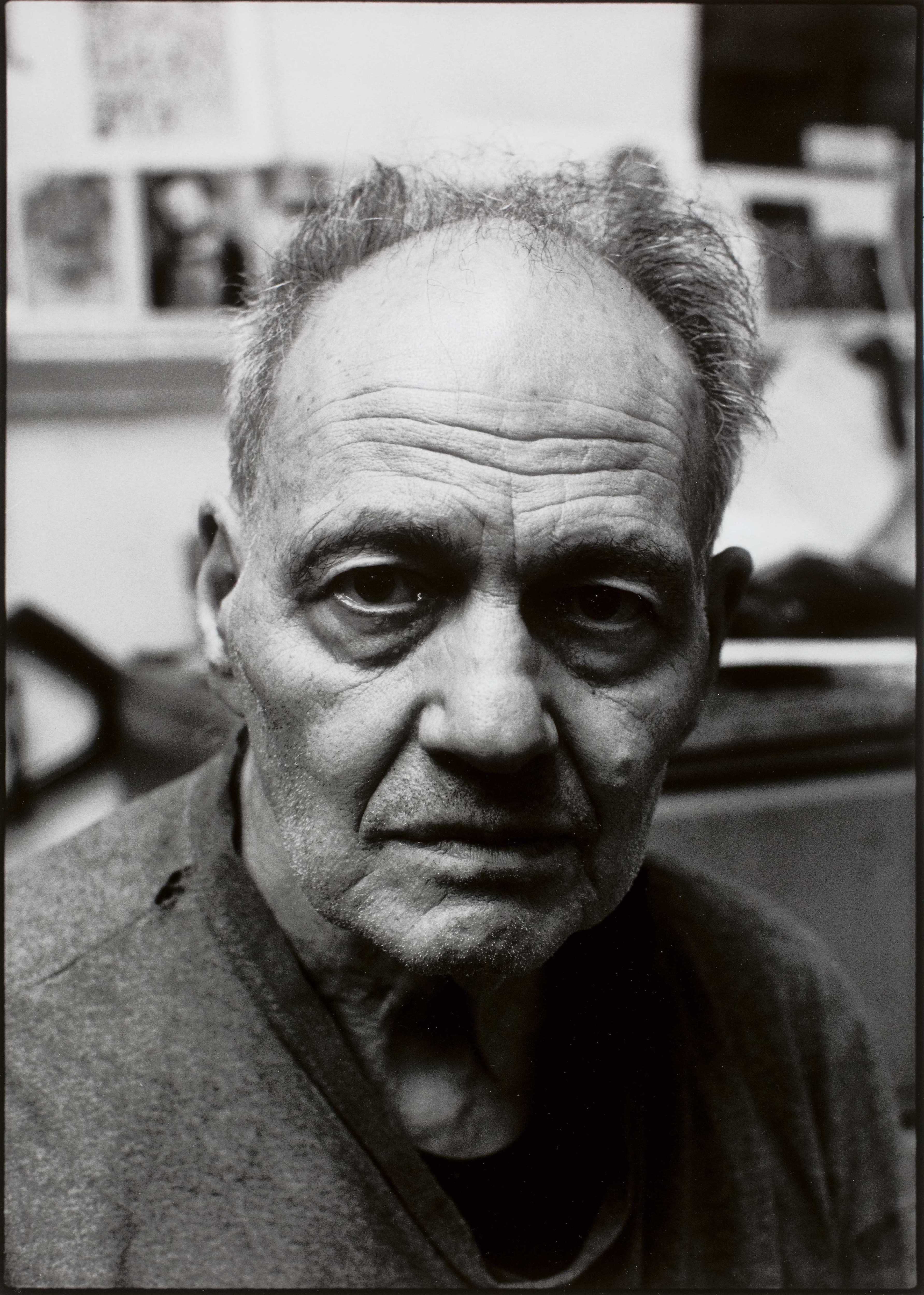 Shooting on black and white 35-millimetre film in natural light, Bensley made a group of photographs inflected with Auerbach's charm and sincerity. Among eight works included in a new edition, Frank Auerbach: A Morning in the Studio, several provide meaningful points of reference for the artist's recent self-portrait drawings. Now working in a late phase of his creative life, Auerbach is continuing with a cycle that he began in earnest in 2009, as he has explained:

When I was young, my head seemed bland: I never had the narcissism of Courbet or Dürer, who obviously thought themselves marvellous-looking chaps. As I got more wrinkly, with bags under the eyes, the whole landscape became more interesting.

Bensley's photographs ripple with this 'interesting landscape'. Being sensitively and professionally organised, these images spark with the interaction between photographer and sitter.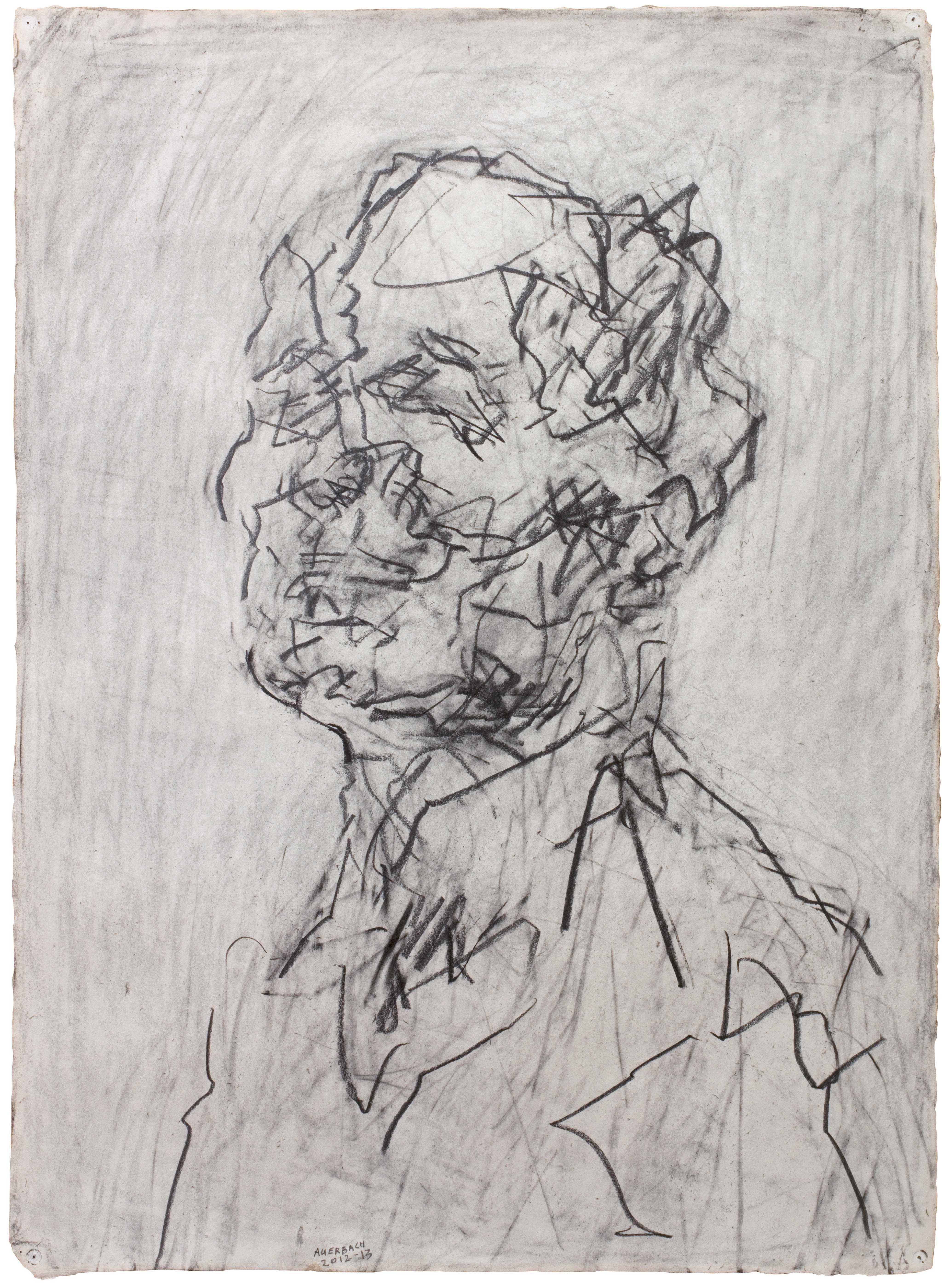 Bensley was not the first photographer that Auerbach has sat for in his studio. One of the earliest was Lord Snowdon who visited him on 10 April 1962. In the resulting photograph, later published in the seminal publication Private View (1965), the artist is wiping his hands with a rag, creating a blurry focal point at the centre of the image. The floor, his smock and his shoes are pitted with paint. Although the rest of the studio space is relatively clean and unspecked, the room is chaotic: an assembly of paint tins at Auerbach's feet – manufactured by Stokes of Sheffield – is littered with more rags, a discarded teacup and a loosely furled, crook-handled umbrella.
One section of Auerbach's studio superficially resembles the boys' study in a fictional public school, depicted in Lindsay Anderson's cult movie If.... The difference is that, where the likes of Mick Travis take whatever magazine cuttings they fancy, of King Kong or soldiers in Vietnam, Auerbach was more focused. The dramatis personae of photographs by Bensley and Snowdon include not only Auerbach himself but a cast supplied by Albrecht Dürer, Titian, Rembrandt and others, mediated in black and white reproductions and pinned to the wall.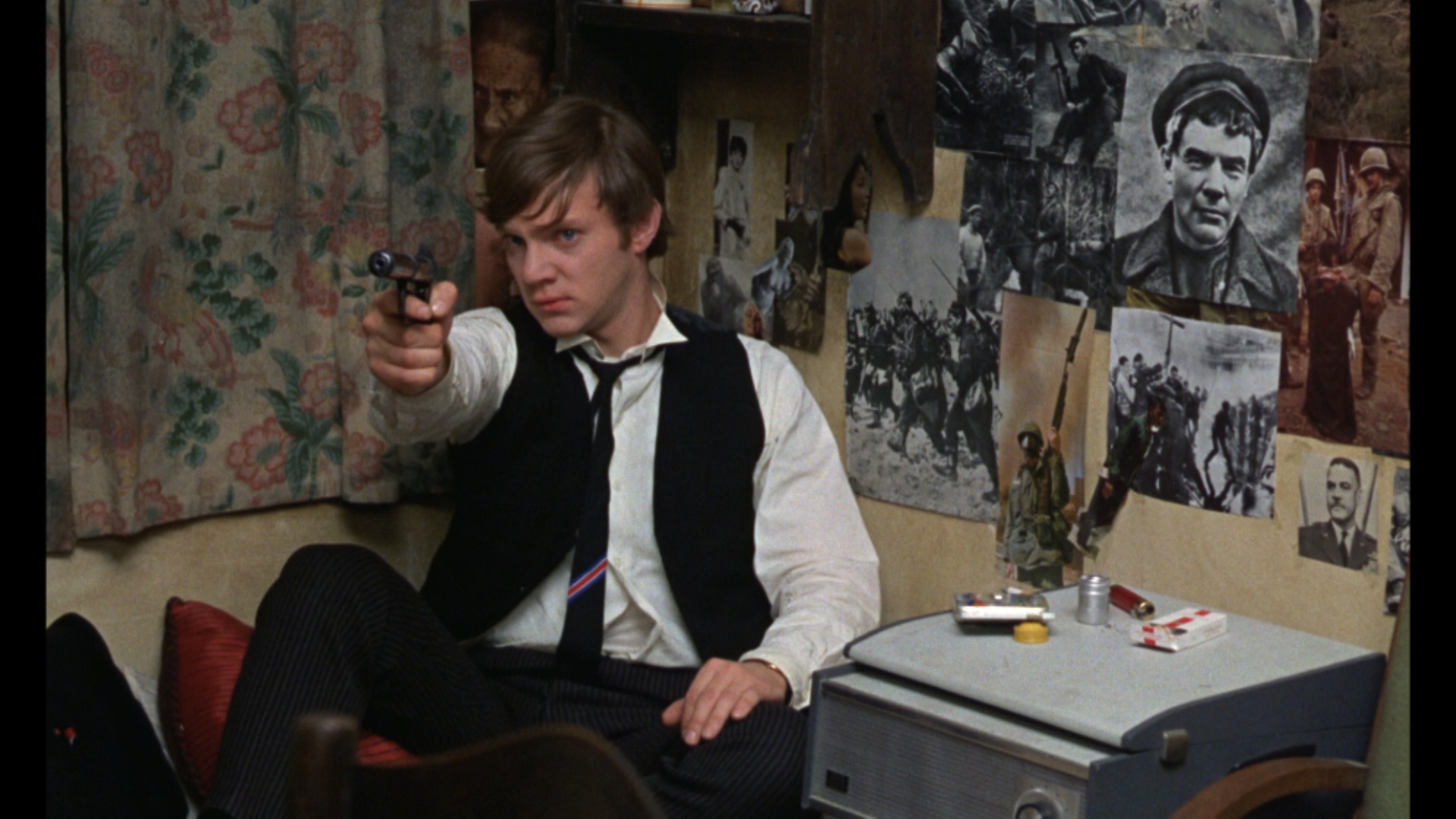 The north-facing wall of Auerbach's studio is filled by a large, elevated window. In one photograph from Bensley's shoot in 2015, Auerbach looks up to it brightly and is bathed in a cool even light. Over one shoulder is a reproduction of Hendrickje Stoffels, and over the other is one of Rembrandt. Another photograph shows the dado line crowded with masterpieces, among them Ingres's portrait of Madame Moitessier and other works by Manet, Gainsborough and Auerbach himself. Comparing his own work with the art of the past is a test of sorts, as he acknowledged to Catherine Lampert in 1978: 'Without these touchstones we'd be floundering.'
The final work in Bensley's new edition, Studio Detail, shows the world of texture produced by Auerbach's working habits. Since he first moved there in 1954, the studio has been cleaned up, refloored and renovated many times. Auerbach repeatedly scrapes away his pictures, however, giving the studio an organic and ever shifting coat of dead paint. These profuse surfaces prompted Michael Peppiatt to describe the studio as 'a drab little cavern'. In 1990, Robert Hughes took a similar view, providing the definitive commentary on the space where Frank Auerbach has worked now for nearly seven decades:

It is a troglodyte's den of internalization, the refuge in which the artist becomes unavailable, digging back into the solitary indurated habits without which nothing can be imagined, made or fully seen. There is no television […] and, of course, no telephone.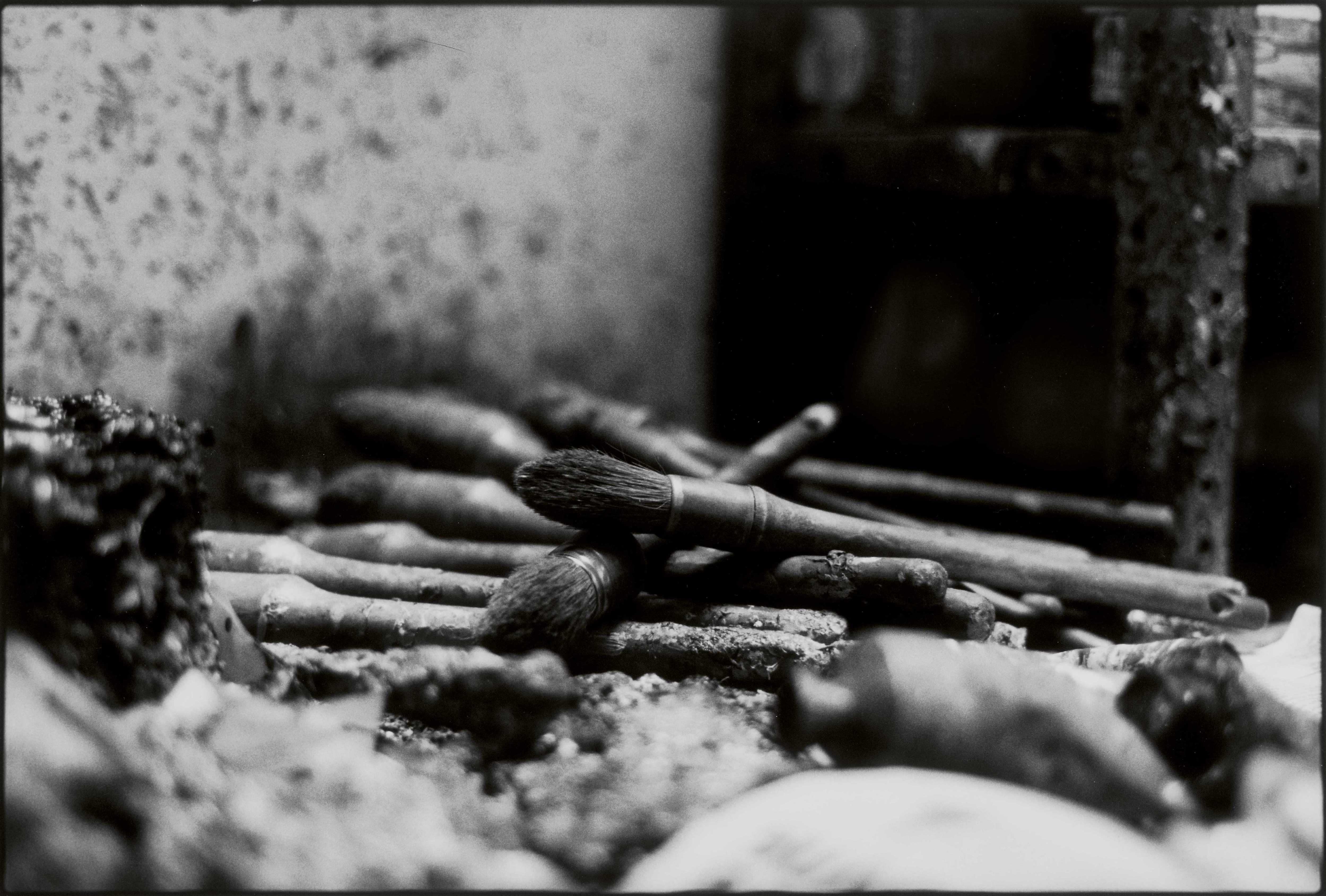 Nicola Bensley is a distinguished photographer known for her portraits and authored artworks. Her photograph Maggi Hambling on Her Studio Floor was shortlisted for the Taylor Wessing Portrait Prize in 2017. She works exclusively in black and white, using only natural light. The actor Hugh Grant has said: 'What's clever about Nicola Bensley's portraits is that as well as being charming and brilliantly observed, they are lovely things in themselves - cool and elegant.'
Images:
1. Nicola Bensley, Frank Auerbach in his studio (1), 2015, silver gelatin print, 20 x 16 in
2. Frank Auerbach, Self-Portrait, 2012-13, Private Collection © Frank Auerbach

3. Mick Travis in If.... (1968, director Lindsay Anderson)
4. Nicola Bensley, Frank Auerbach in his studio (2), 2015, silver gelatin print, 20 x 16 in
5. Nicola Bensley, Studio Detail, 2015, silver gelatin print, 16 x 20 in
December 7, 2022