THE PEACOCK REVOLUTION SAW THE TRANSFORMATION OF MENSWEAR IN BRITAIN, WITH FROTHY HANDKERCHIEFS AND DRESSY PRINTS. BERNARD NEVILL AND DAVID HOCKNEY MADE IMPORTANT CONTRIBUTIONS TO THIS SWINGING MOMENT.
David Hockney,
Portrait of Bernard Nevill, 1970s
---
Some of Liberty's most distinctive prints of the 1960s were designed by Bernard Nevill. An impresario of swinging London who taught and practised textile design, he was well-known as a flamboyant dresser and spent endless hours with tailors and shoemakers in search of ever more extravagant prints and fabrics. He was one of the definitive contributors to the Peacock Revolution, a sea change in menswear which included psychedelic paisley and Michael Fish's 'man-skirts' (worn most notably by Mick Jagger and David Bowie). While serving as Liberty's design director between 1961 and 1972, one of Nevill's most distinctive designs was called Prospect Road.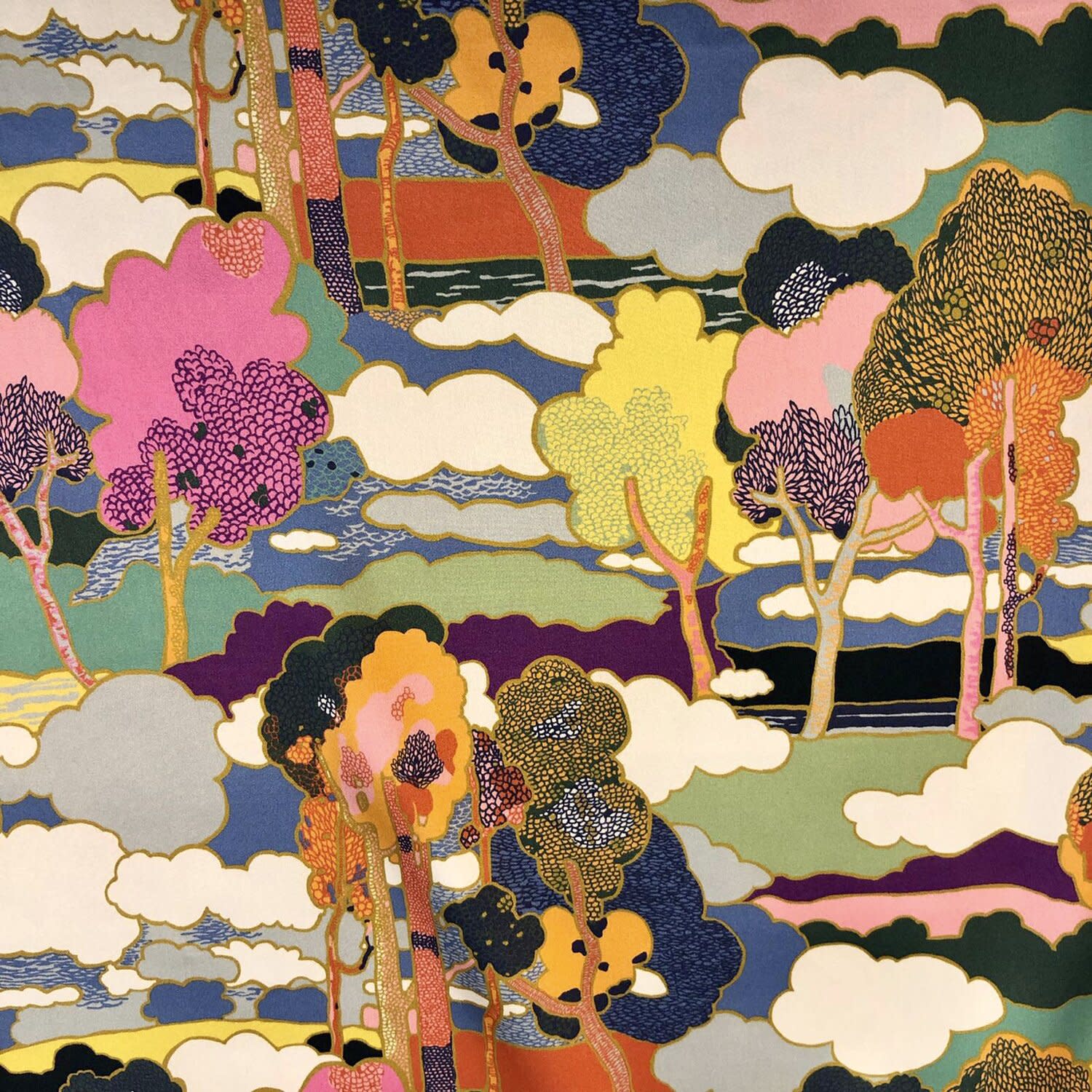 It is unclear when Nevill met the artist David Hockney (b. 1937). Nevill was Professor of Textiles at the Royal College of Art for a time and, whilst there, he taught Hockney's friend Ossie Clark. (Ossie is one of three sitters in Hockney's large painting Mr and Mrs Clark and Percy.) Clark became a distinguished fashion designer in his own right and was presumably the mutual friend who introduced Nevill and Hockney. They formed a friendship and exchanged visits to one another's London homes in 1960s and '70s - Hockney's apartment in Powys Terrace, Notting Hill, and Nevill's remarkable house in Glebe Place, Chelsea. It was during these visits that Hockney made three drawings of Nevill, all of which were presented to the sitter.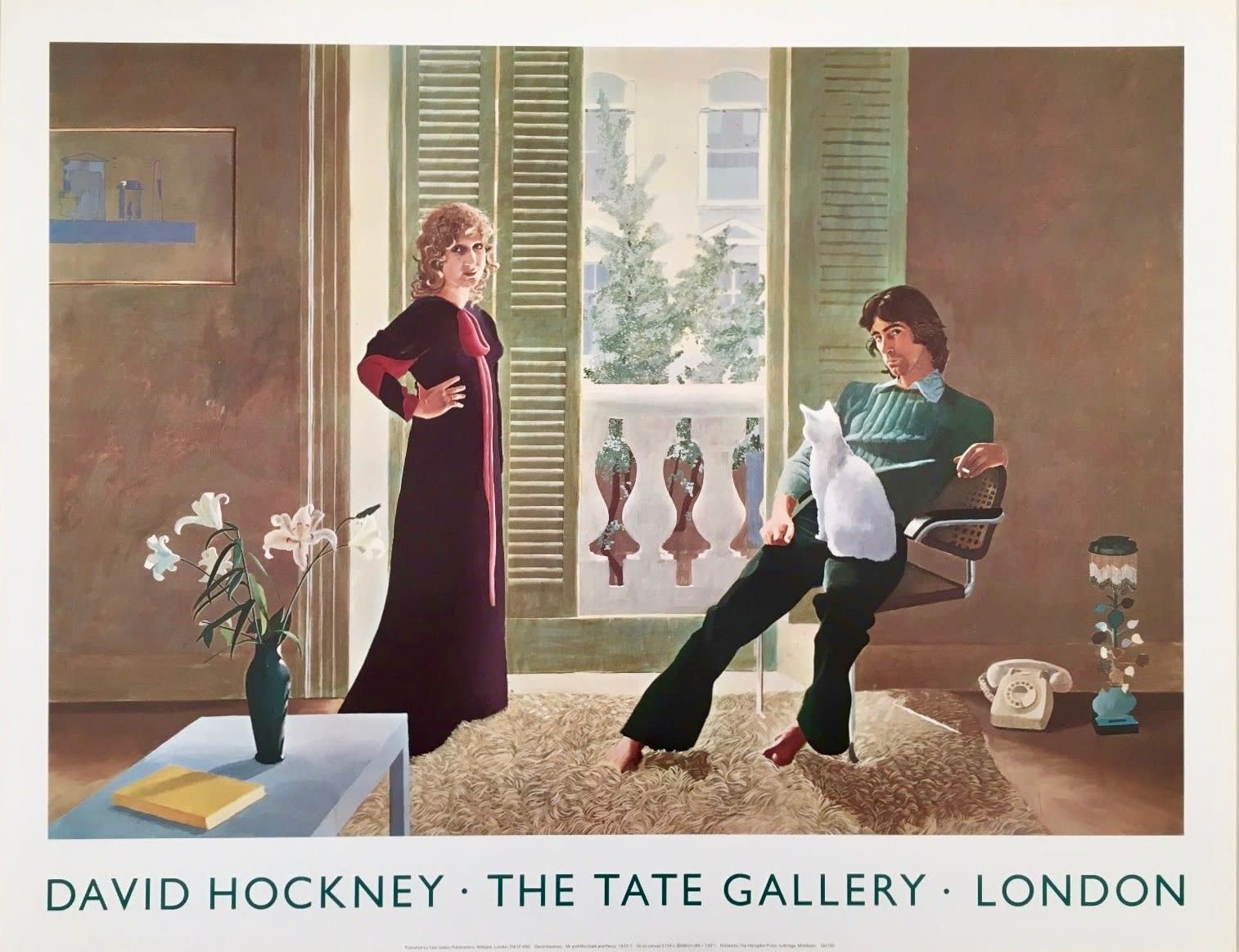 Nevill and Hockney occupied the same world. Both men helped to forge a new culture, original to the 1960s, in which modes of dress and self-fashioning were akin to the serious work of artistic creation. More than most artists and creative people, Hockney fused together his public image with the distinctive 'look' of his work. A gold lamé jacket became as much an item of Hockney's iconography as the more famous tropes in his oeuvre like Hollywood swimming pools or eclectic combinations of style.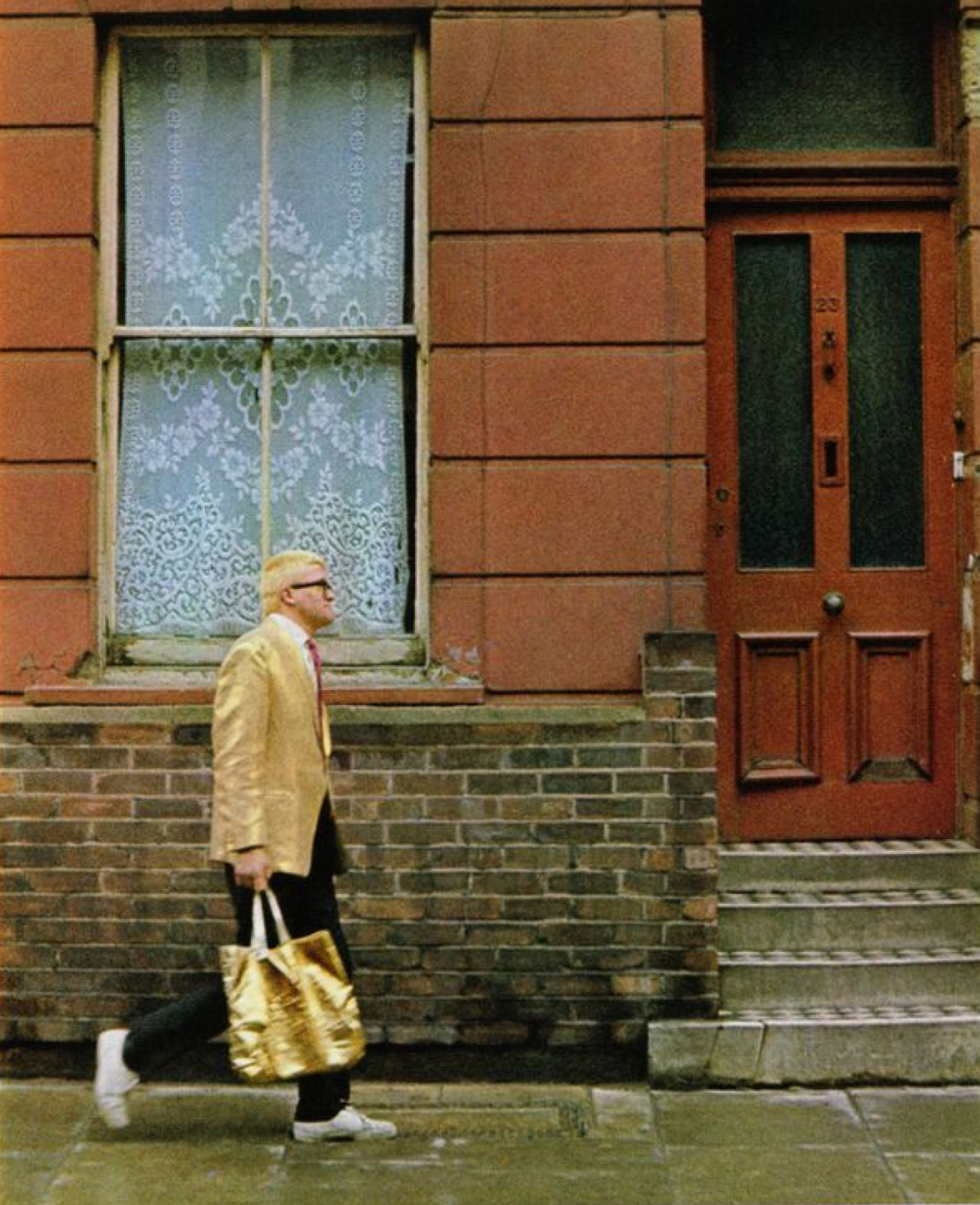 Hockney began using a refined technique of pen-and-ink line drawing in the mid-1960s. It was reserved almost exclusively for making intimate portraits of his friends and acquaintances. Among these works, some of the best known are two drawings of the poet W.H. Auden. These drawings witness Hockney's bravura talent as a draughtsman, using line alone to give vivid evocations of weight, volume and texture.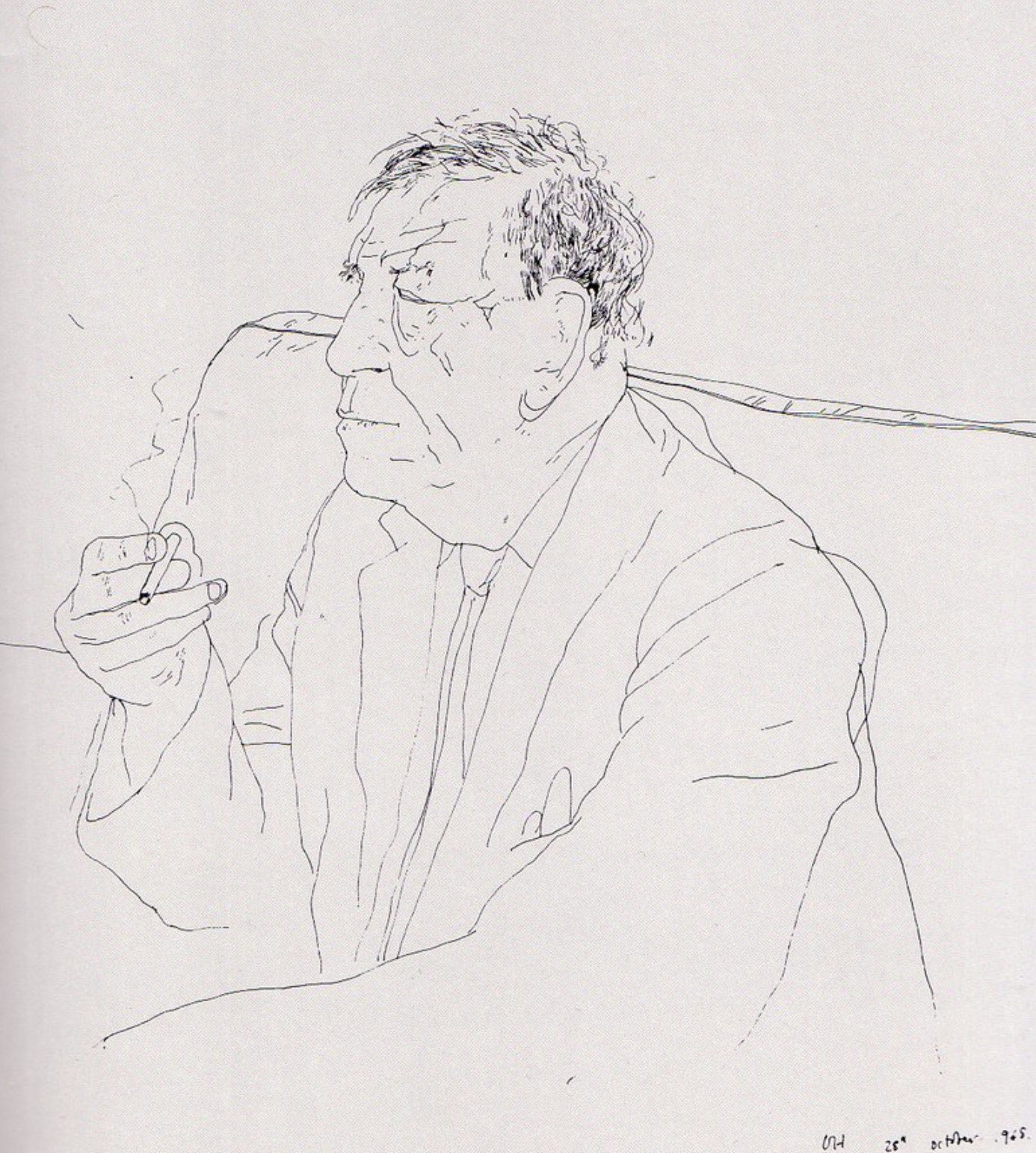 Hockney's fluent lines are particularly apt at suggesting the crease of a sleave, a rumpled lapel or the knot of a tie. These nuances interested Hockney as well as his sitters, none more so than Nevill. In this drawing of Nevill, several salient details are meticulously observed. The striped tie, extravagant pocket handkerchief, loosely pulled together double cuffs, and double-breasted jacket all suggest the debonair sprezzatura so characteristic of this moment in post-war London.
Images:
1. David Hockney, Portrait of Bernard Nevill, 1970s, ink on paper, 49.5 x 40.3 cm | For Sale
2. Prospect Road crepe de chine designed for Liberty of London by Bernard Nevill © Liberty
3. A poster of David Hockney, Mr and Mrs Clark and Percy, 1971, Tate Collection © David Hockney
4. David Hockney wearing his gold lamé jacket, photographed by Lord Snowdon in 1962 © Armstrong Jones
5. David Hockney, W.H. Auden, 1969, Private Collection © David Hockney
6. Portrait of Bernard Nevill (detail)
January 20, 2022