In this final instalment focusing on Sickert, InSight compares one of his most significant nudes with paintings by his friends, rivals and admirers.
Walter Sickert
Nuit d'Été, circa 1906
---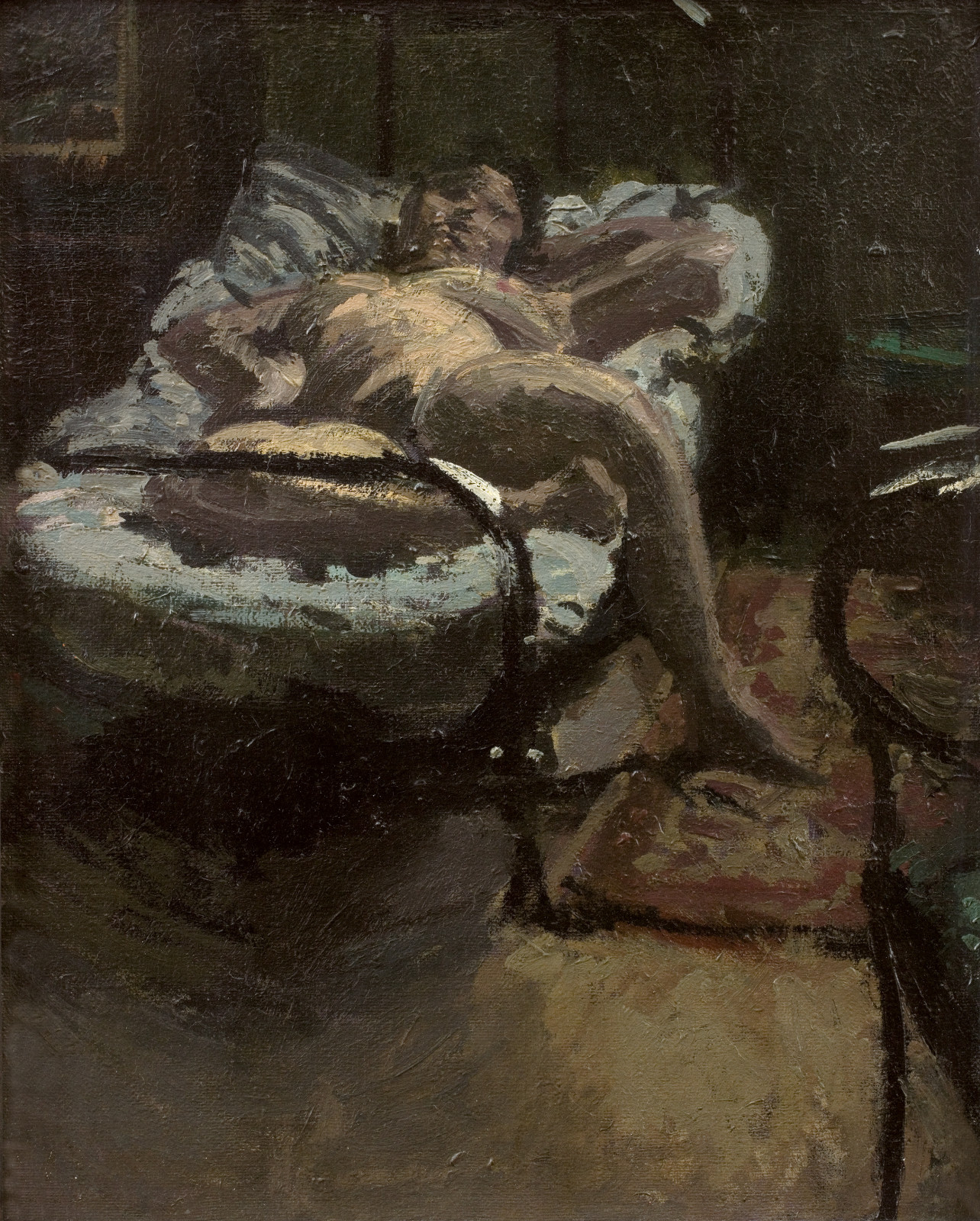 For all his good manners, kindness and generosity of spirit, in his art Sickert (1860–1942) rejected any notion of propriety. For him as for his mentor Degas, a picture should be free of social inhibitions. His ingredients were unexpected perspectives and inventive mark making, striking effects of light and incisive contractions of pictorial depth. The claustrophobic intimacy of Degas's bathers is equalled by a work of Sickert's Camden Town period such as Nuit d'Été ('Summer Night'). The sheets are thrown off. The girl's legs are open, her genitals exposed.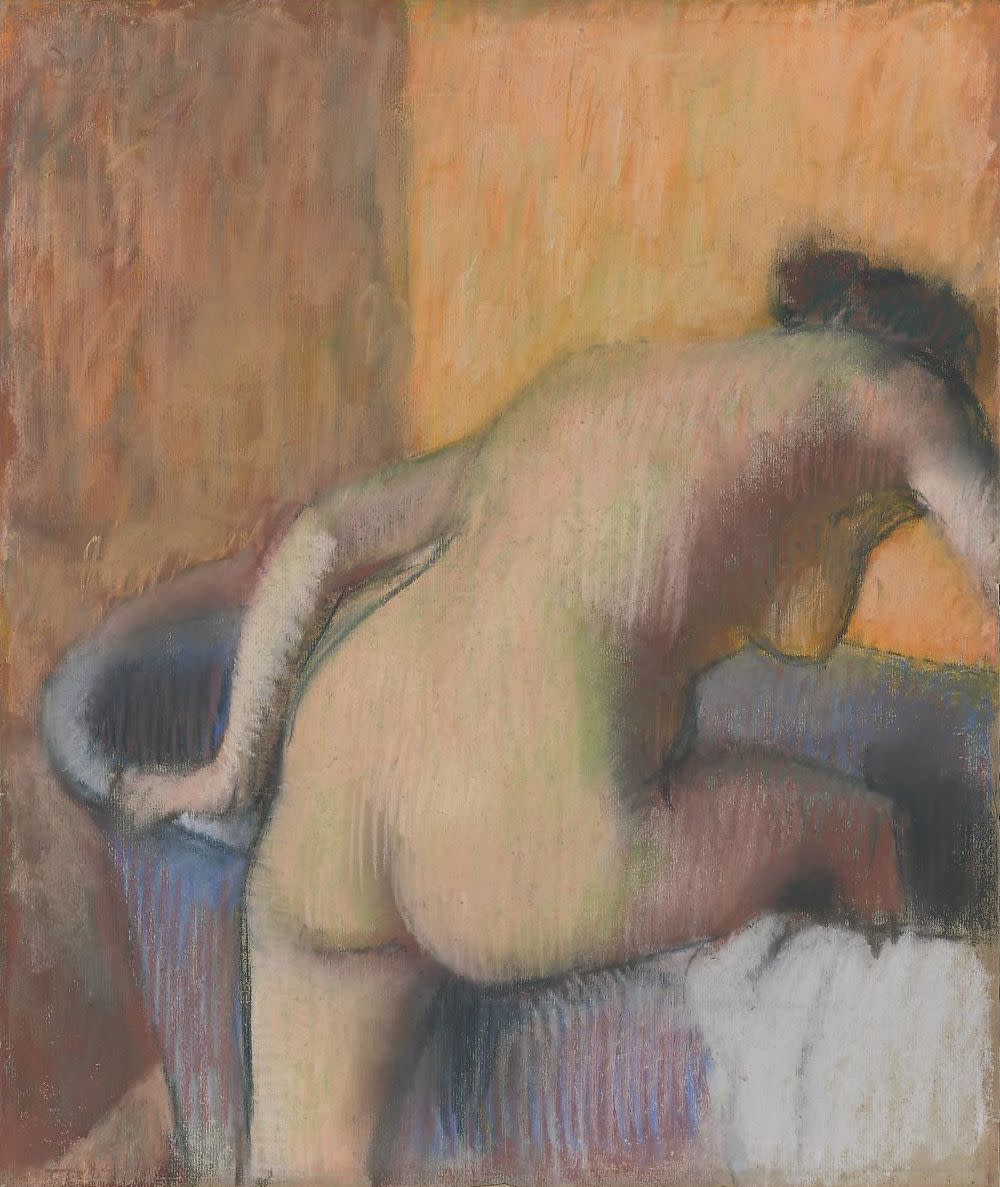 The scandalous freedom and implicit sexuality of Sickert's painting was genuinely avant-garde. In an article for The New Age in 1910, 'The Naked and the Nude', he lashed out against the 'prurient puritanism' which sought to dignify nakedness in art. Aside from this artistic mission to overcome idealism, his paintings of the time imply a commercially astute attitude. He was selling into the French market when he painted Nuit d'Été and it intelligently competes with nudes by rivals like Bonnard or Vlaminck, laying an emphasis on the complementary qualities of sex and paint. The fluid loaded brushstrokes which evoke the figure have a supple vitality, most especially in the leg that hangs off the bed. Though he professed a dislike for Picasso, Sickert's naked figures have the same restive, iconoclastic properties found in work by his young Spanish contemporary.
The nudes of Sickert's Camden Town period often hint towards a narrative. As Richard Shone suggests in Sickert: The Theatre of Life, the title and appearance of Nuit d'Été allude in part to an innocent problem – a hot night, restless and sleepless, too warm for clothes or bedding. Another view might suggest a salacious moment of post-coital fatigue. Hector Berlioz's famous song cycle Les Nuits d'Été was perhaps another reference point; this effusive, high Romantic music is referenced with passing irony, if at all. The elevated perspective looking down at the girl implies a looming visitor, uncomfortably close and overbearing, evoking a threatening mood akin to that found in later two-figure compositions like L'Affaire de Camden Town.
The free, direct mode of painting and the tense human quality of Sickert's Camden Town nudes were an inspiration to figure painters working in London after the Second World War. Speaking to Robert Hughes in 1990, the painter Frank Auerbach said,
[T]hose bedrooms with girls in them, where the sheets smell of human congress, they don't look in the least depressing to me – they seem to be really very jolly places. I recognize my life in those streets and in those bedrooms! I felt at home in Sickert's world. And a very enjoyable world it is, too!
While Francis Bacon also learned lessons from Sickert, similar words to Auerbach's might equally have been uttered by his friends Leon Kossoff and Lucian Freud. A painting like Freud's Blond Girl, Night Portrait has a similarly rich atmosphere to Sickert's Nuit d'Été, encompassing gross sensuality, ardour, embarrassment, boredom, and much else besides.
More recently, Nuit d'Été has been used as a talisman of Sickert's achievements in figure painting. It was reproduced on the front cover of the catalogue which accompanied the Courtauld Gallery's Walter Sickert: The Camden Town Nudes exhibition in 2007. In the first room of the Tate 2018 exhibition All Too Human: Bacon, Freud and a Century of Painting Life, Nuit d'Été was one of the works used to illustrate Sickert's connection with a later generation of figure painters. As both art and imagery, the painting continues to fascinate. It is on display at Piano Nobile's exhibition SICKERT: The Theatre of Life until 17 December.
Images:
1. Walter Sickert, Nuit d'Été, circa 1906, Private Collection
2. Edgar Degas, Bather Stepping into a Tub, circa 1890, Metropolitan Museum of Art, New York
3. Pablo Picasso, La Belle Hollandaise, 1905, Queensland Art Gallery, Australia
4. Walter Sickert, L'Affaire de Camden Town, 1909, Private Collection
5. Lucian Freud, Blond Girl, Night Portrait, 1980-85, Private Collection © The Estate of Lucian Freud
November 10, 2021