InSight continues its focus on Leon Kossoff, one of Britain's greatest twentieth-century figure painters.

Young Man Seated

was made at the beginning of the artist's career – a tense, introspective work full of struggle and determination, made with the support and co-operation of one of the period's leading dealers

.
InSight No. IX
Leon Kossoff
Young Man Seatd, 1961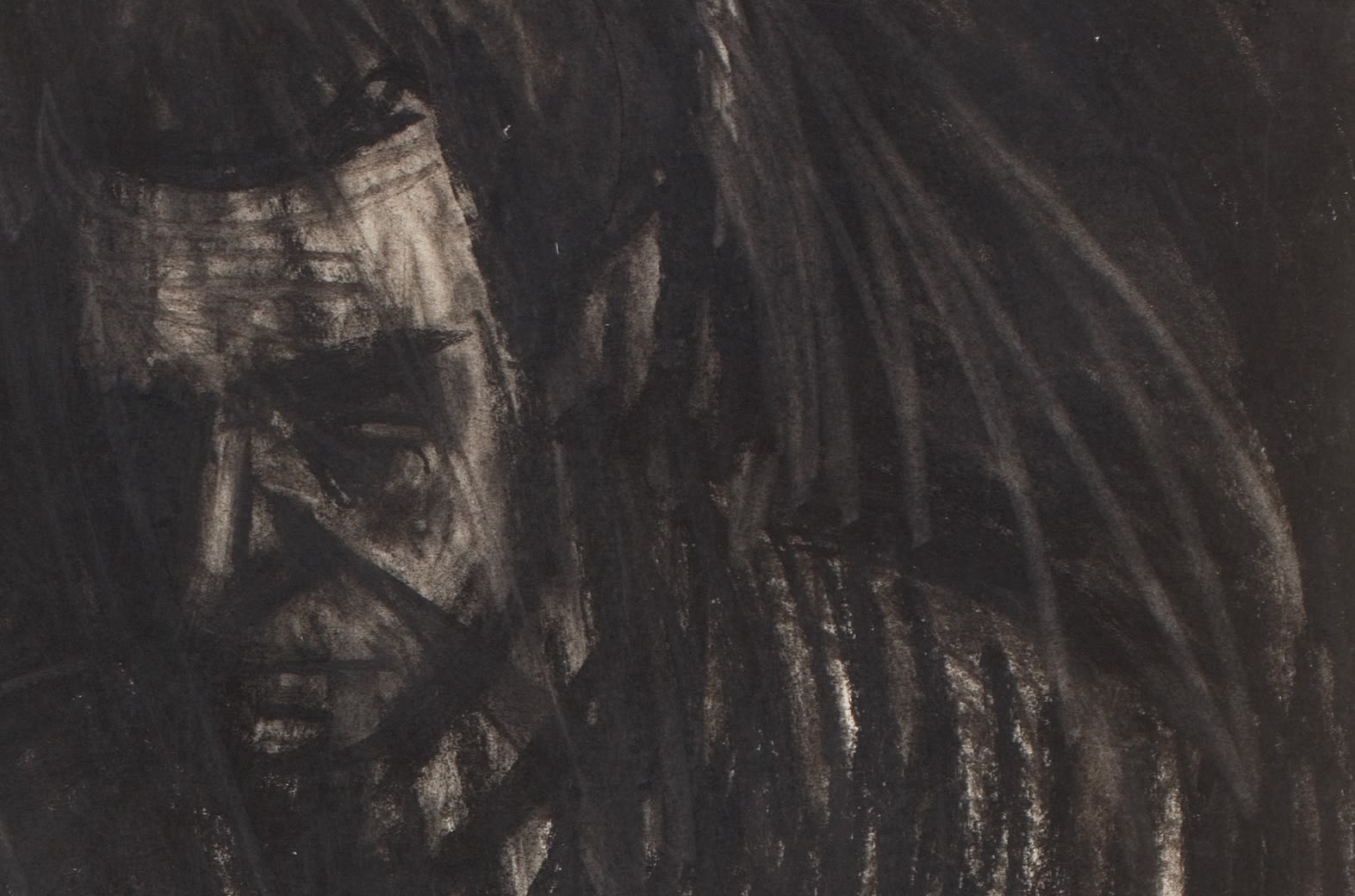 Like certain other gifted artists of his generation, Kossoff began his commercial career under the auspicious guidance of Helen Lessore. She was herself an artist of merit, though her career as a dealer started with a secretarial job, working for her husband-to-be Major Frederick Lessore – himself a sculptor and proprietor of the Beaux Arts Gallery. It was a sound business venture, founded in 1923, which exhibited stylish works by Sickert, Wilson Steer, William Nicholson and Augustus John. In 1951, however, Major Lessore died, leaving his wife in charge.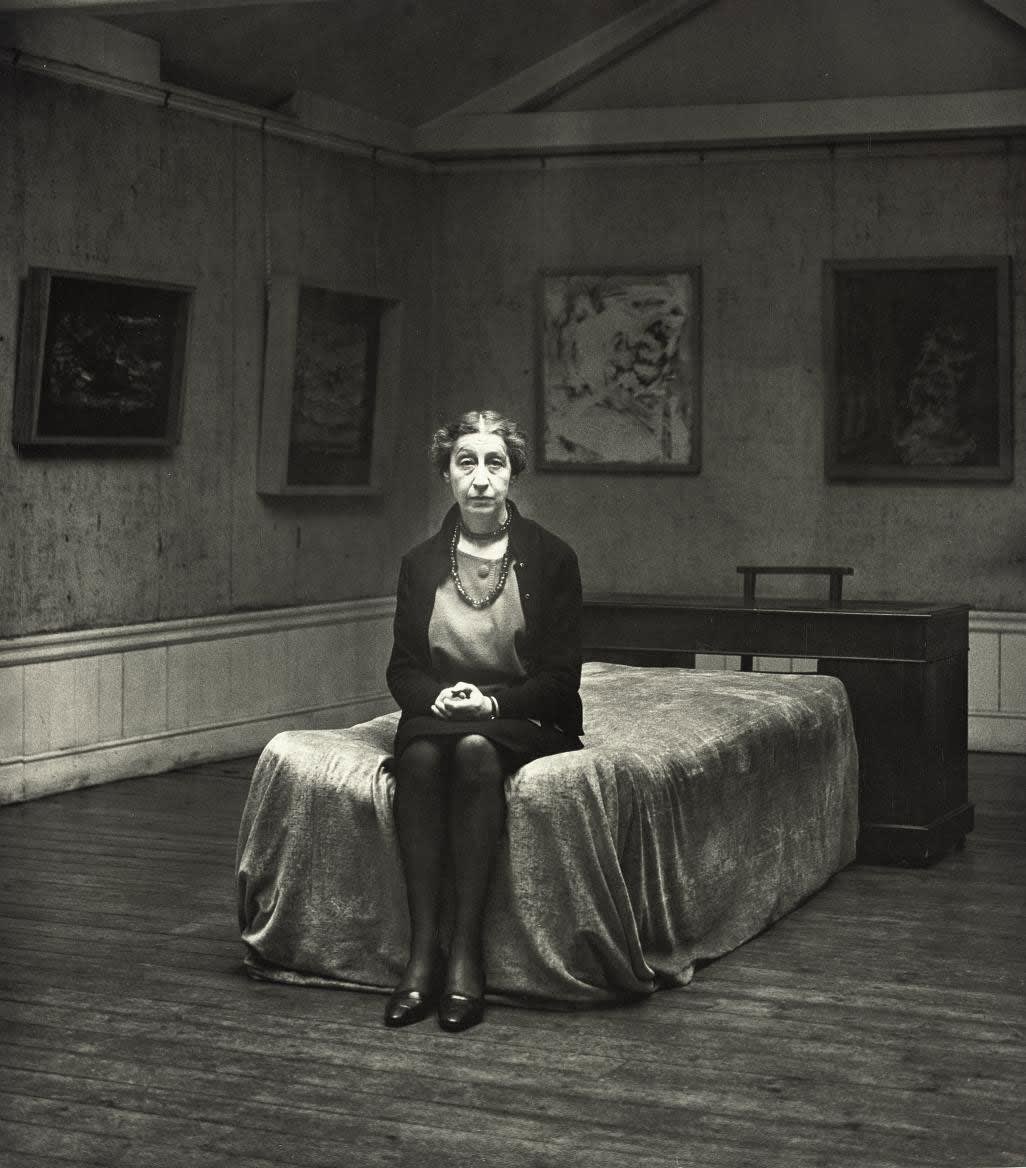 The new-look Beaux Arts Gallery under Mrs Lessore came to prominence with the Kitchen Sink and displays of work by Jack Smith, John Bratby and Edward Middleditch. It was in the wet and mild February of 1957, however, that a more lasting approach to painting emerged. Kossoff's first solo exhibition was held at the gallery less than a year after he completed his studies at the Royal College of Art, and it was to be followed by four more one-man displays in 1959, 1961, 1963 and 1964.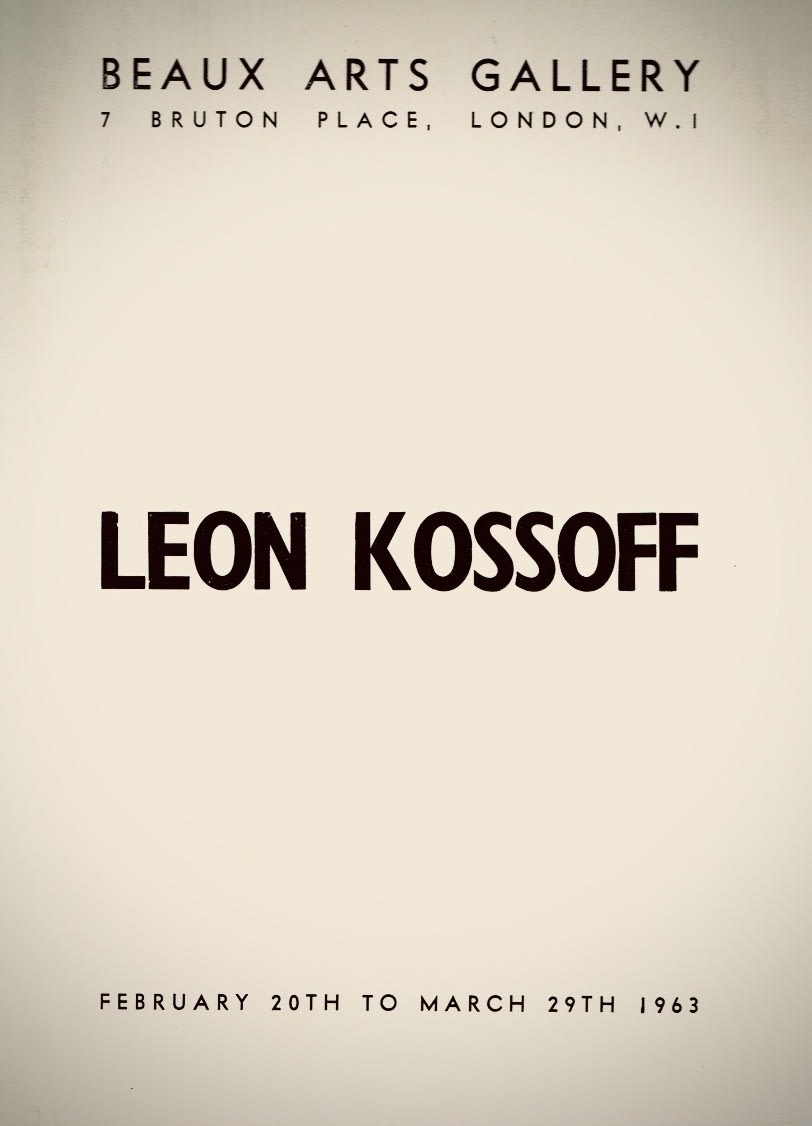 According to an erstwhile associate of Kossoff's, he would sometimes remark that there were three origins for British art in the twentieth century: Walter Sickert, David Bomberg, and Stanley Spencer. The importance of Sickert as a godfather of contemporary British art was perhaps impressed on him in his early days with Mrs Lessore at Bruton Place. She was Sickert's sister-in-law through her husband's sister, Thérèse Lessore, who become Sickert's third wife in 1926. For years, Sickert's imposing self-portrait The Servant of Abraham hung in the flat below the gallery.
Though Kossoff rejected many aspects of Sickert's practice – his use of photographs, for example – he must have been attentive to one aspect of the older artist's work, neatly summarised by Lessore some years later: "Sickert painted what he saw – without comment." Just as it was for Sickert, drawing from life was foundational to Kossoff's practice. He developed his distinctive graphic approach in David Bomberg's evening classes at the Borough Polytechnic, and the dense cloud of charcoal which encompasses the surface of Young Man Seated is analogous to some of Bomberg's own drawings – carefully observed and heavily worked.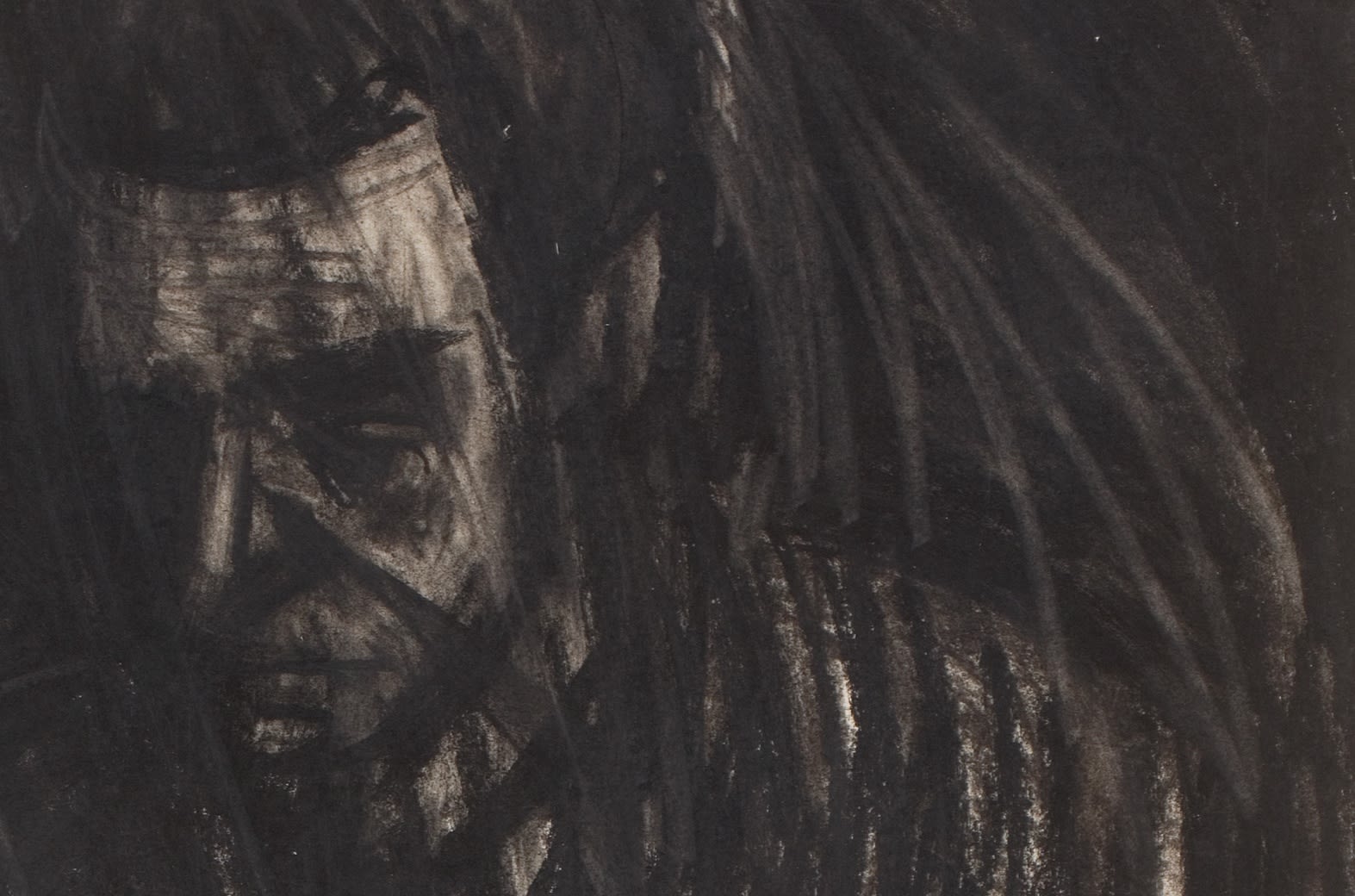 Emerging through the energetic cloud of graphic activity, the face of the sitter has distinctive clarity. The drawing portrays Mrs Lessore's twenty-two-year-old son, John Lessore, himself a distinguished painter, who recently recalled for InSight the experience of sitting for Kossoff.

The sittings were very regular, always lasting for three hours with a fifteen-minute break after forty-five minutes of work. Leon's other sitter on the days when I went was N.M. Seedo and she would attend in the morning – I never saw her. He seemed to have a natural sense of time and he never needed his watch. He was one of those people who always knew what time it was. I never saw what he was doing. When he was drawing he would have the paper pinned to a large drawing board.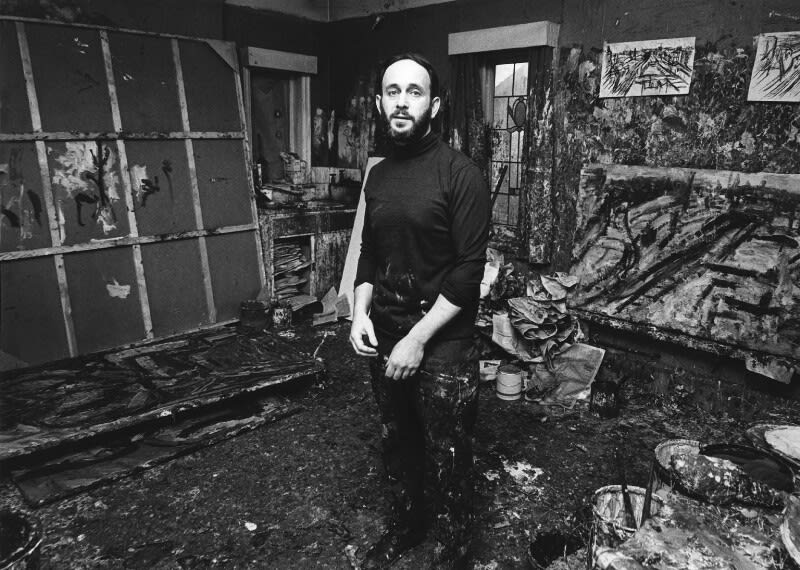 Young Man Seated was exhibited at Kossoff's third one-man exhibition at the Beaux Arts Gallery in 1961. It was included alongside three other drawings of the same title. These drawings ultimately led to a large painting, Man in a Wheelchair, which was completed in 1962 and immediately purchased by the Tate Collection in 1963. The finished painting makes clear Kossoff's congested creative process at the time, adding pigment upon pigment to form a virile, seething mass. This drawing by comparison is energetic and, as the punctilious lines of the face make clear, an exercise in rigorous clarification. The etched forehead, the pointed nose and the overcast eyes are vivid and haunting: demonstrations of the youthful artist's ability to capture a pregnant mood, crackling with unvoiced tension.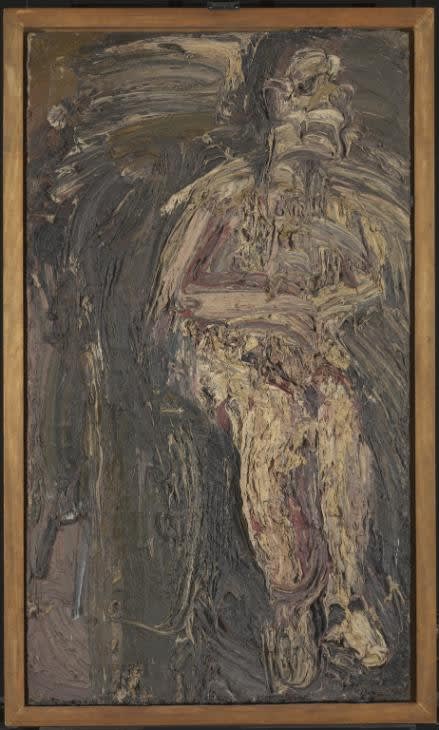 IMAGES
1. Leon Kossoff, Young Man Seated, 1961, charcoal on paper, 142 x 75 cm
2. Lord Snowdon, Lessore at the Beaux Arts Gallery in Bruton Place, 1963 © Armstrong Jones
3. The catalogue for Kossoff's third solo exhibition at the Beaux Arts Gallery, held in 1961
4. Walter Sickert, The Servant of Abraham, 1929, Tate Collection
5. Young Man Seated (detail)
6. Bob Collins, Leon Kossoff in his studio, 1972 © Estate of Bob Collins
7. Leon Kossoff, Man in a Wheelchair, 1959-62, Tate Collection
All works by Leon Kossoff © Leon Kossoff Artistic Estate
April 24, 2020