Piano Nobile's

'InSight'

series takes a detailed look at art, artists, critics and collectors, highlighting the stories behind a single artwork, relationship or event. As enforced isolation disrupts our everyday lives, InSight

responds in a small way with words and images to take you somewhere else.
For more information about featured works and prices, please

contact the gallery

.
InSight No. II
WINIFRED NICHOLSON
The Warwick Family, c. 1925 - 26
The Warwick family came from a small clan of Cumberland farmers. Their name was an ancient one, taken from the parish of Warwick on the River Eden, and the earliest use of the surname was recorded in Cumberland and noted in the Domesday Book. The Warwicks and their ancestors had been in the area for many years when Winifred Nicholson, along with her husband Ben, bought a farmhouse in their neighbourhood in 1923.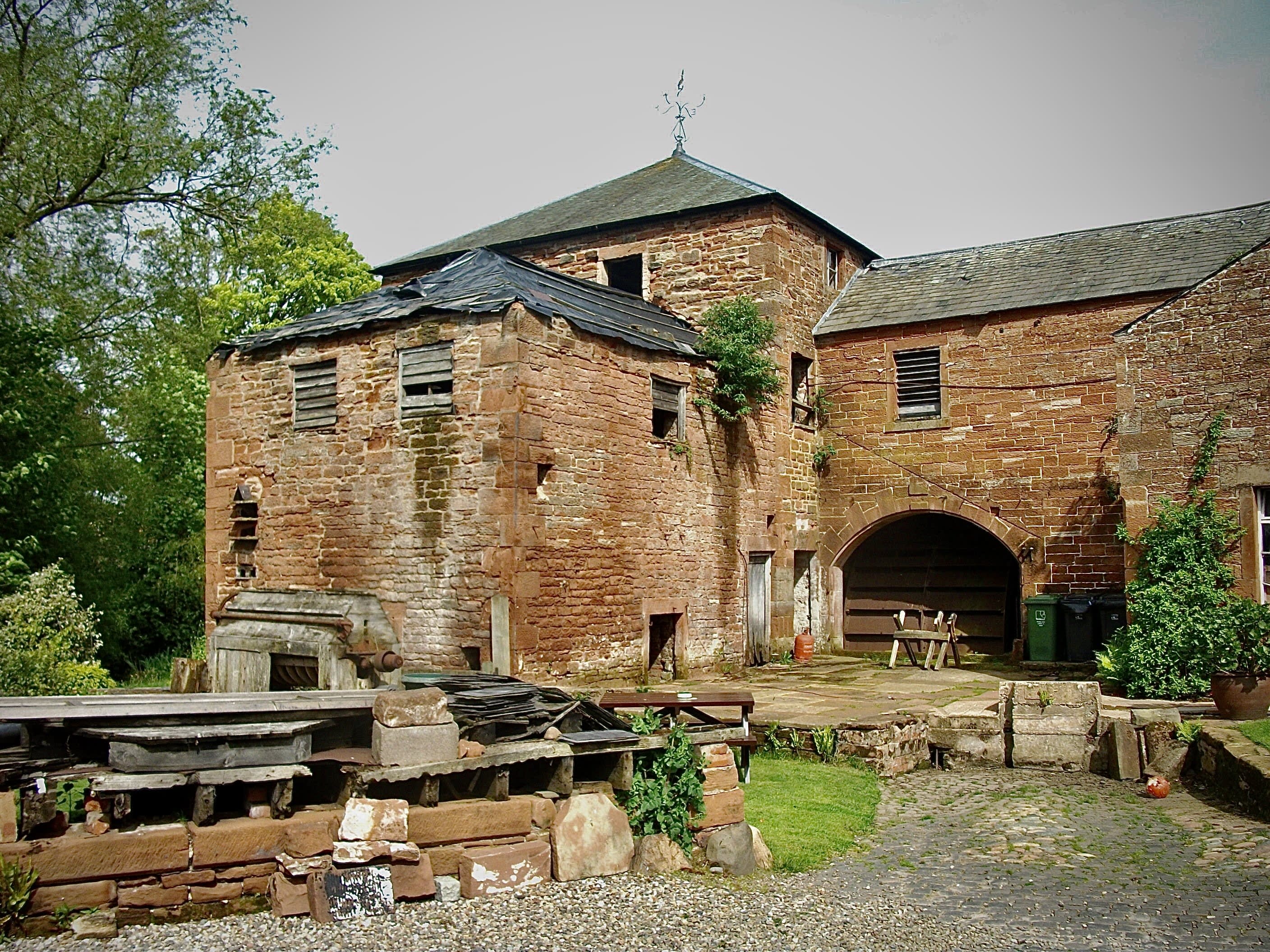 The Nicholsons' Cumbrian property was called Banks Head. Though it was purchased in 1923, alterations were required and they did not move in until May next year. Their neighbours were Mr and Mrs Warwick - Tom and Margaret – and their daughter, Janet. She sits at the left-hand side of this painting, her head turned and her face viewed in profile. Her young son, Norman, is seated on Mrs Warwick's knee. Janet later became an extension of the Nicholson family, working as the nanny for their first child, Jake, who was born in 1927.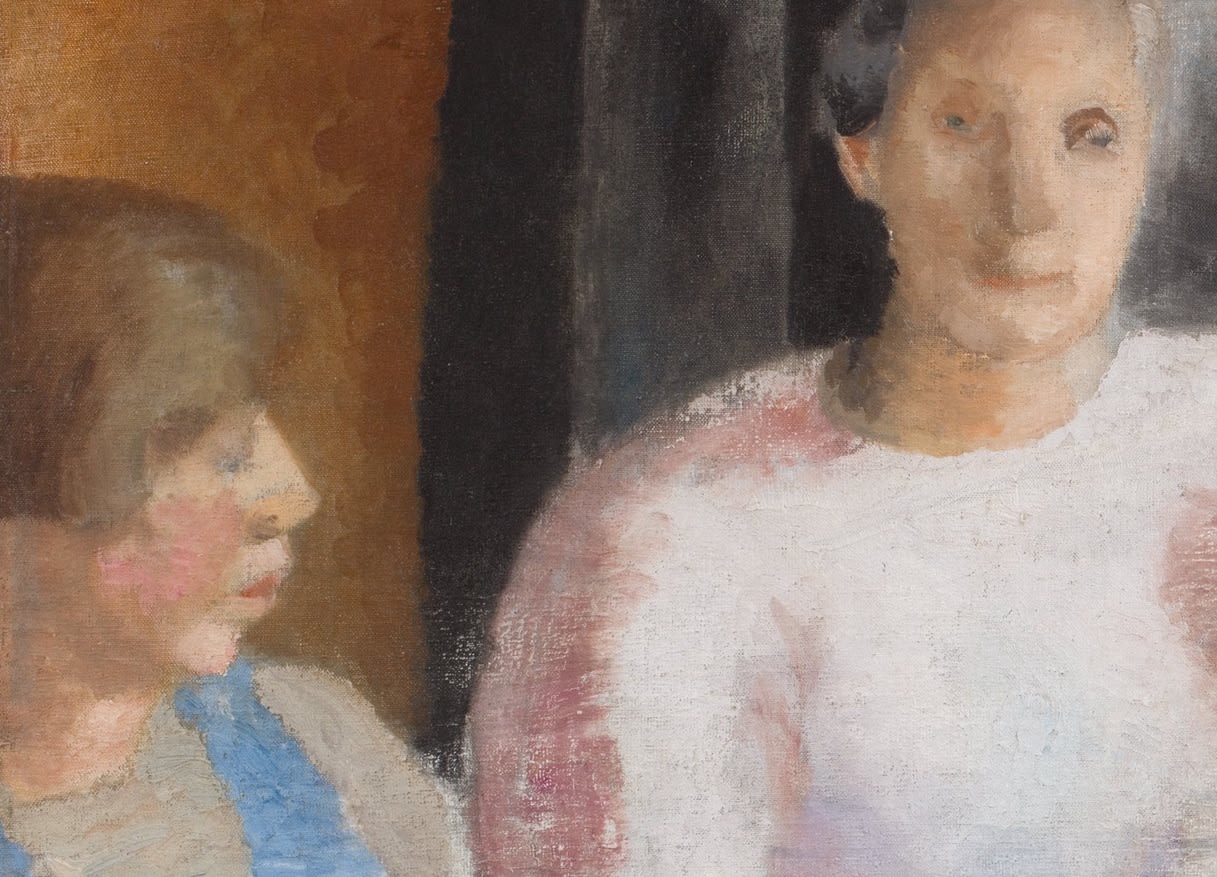 Like the Warwicks, Winifred also had deep family roots in the county. Her noble ancestors, the Dacres, were proprietors of nearby Naworth Castle. In the 1920s, however, Winifred started living a life closer to that of her farming neighbours. Banks Head had a range – an open fire, a stove and a water boiler – just like that in the Warwick family home seen in this portrait. Photographs of the interior at Banks Head show a clean and simple style of living, complete with flagstone floors and modest furniture.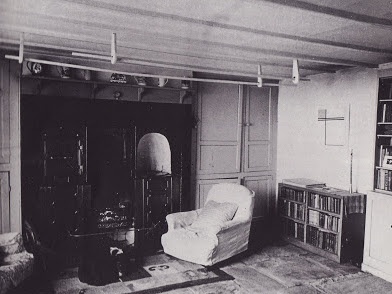 For Winifred and Ben, the period in Cumberland was significant to their formation as artists. They owned Banks Head between 1924 and 1931. Though they didn't live there permanently, making many trips to London and abroad, those seven years saw them develop an original style of modernist painting marked by craft qualities and the rustic grain of rural life. The Warwick Family's mixture of earthy figure types and a raw, tactile paint surface complements the landscape paintings which Winifred and her husband were also making in these years.
Winifred belonged to a significant milieu of artists which included her husband, Ben, and their friends Ivon Hitchens, Christopher Wood and Alfred Wallis. In the midst of this distinguished network, the outstanding feature of her work was its emotional content. In this portrait, the simple dignity and homeliness of the Warwicks is clearly communicated – a triumph of both Winifred's artistic skill, her delicate pastel colouring and the open-grained application of paint, and her powers of human sympathy.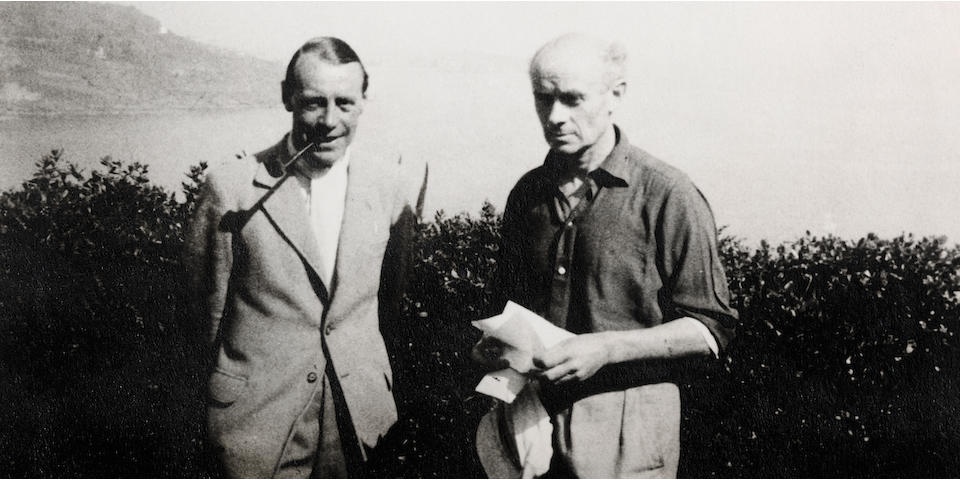 Winifred exhibited the work in London twice before it sold – first at the Seven & Five Society exhibition of 1926, and second at Walker's Galleries for the annual exhibition of the Campden Hill Club. It was perhaps there, or perhaps afterwards, that it was bought by Cyril Reddihough. Known to his friends as 'Redd', he was a solicitor from Ilkley and a keen collector especially supportive of Ben Nicholson and Alfred Wallis, not to mention Winifred. His collection of 1920s British modernist art was one of the most fertile of its generation, and his historic ownership of The Warwick Family only highlights the painting's significance.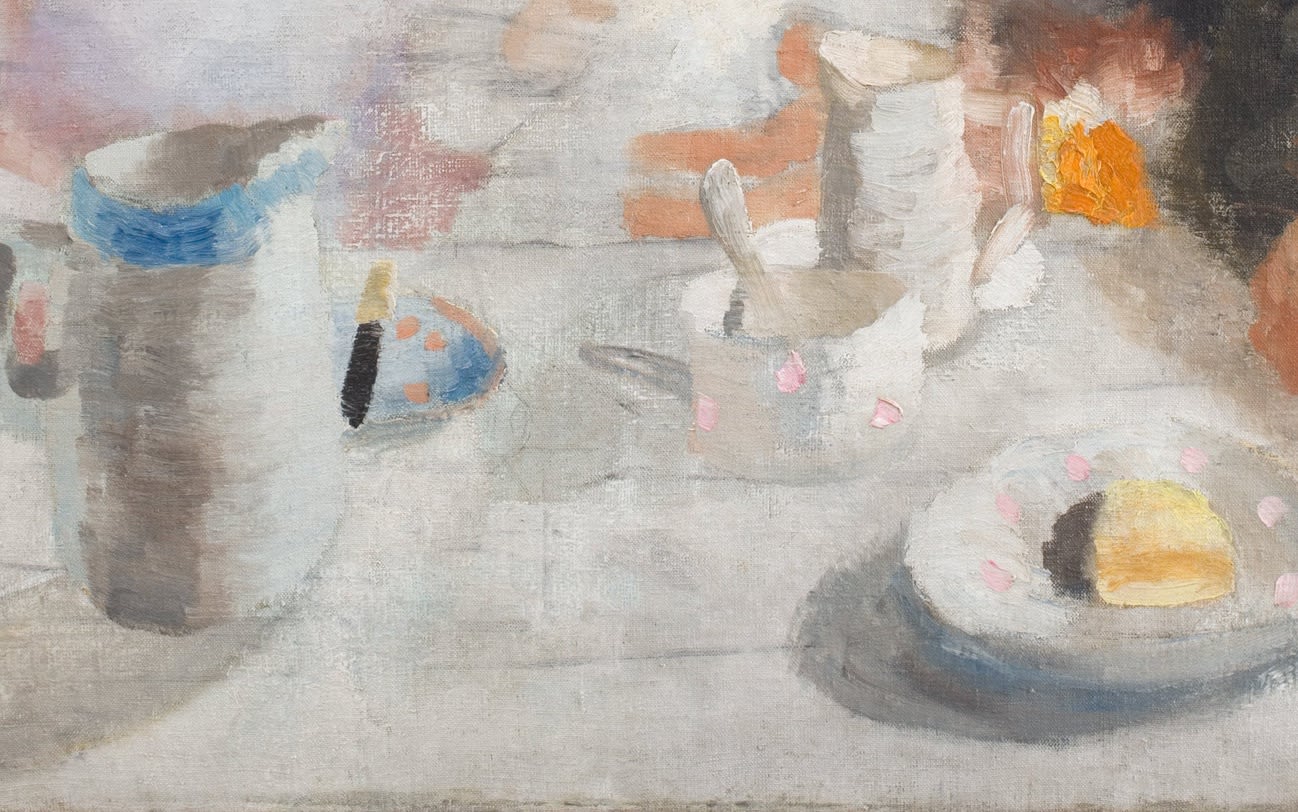 IMAGES
1. Winifred Nicholson, The Warwick Family, c. 1925-26, oil on canvas, 75.4 x 126.7 cm
2. The old cornmill at Warwick Bridge, Cumbria
3. The Warwick Family (detail)
4. The living room at Banks Head, Cumbria
5. Ben Nicholson, 1930 (Cumberland farm), 1930, Brighton Museum & Art Gallery. © Angela Verren Taunt
6. Cyril Reddihough with Ben Nicholson, 1960s
7. The Warwick Family (detail)
March 31, 2020