Paul Nash's time in Swanage marked the high point of his interest in Surrealism. He was immensely fond of the Dorset seaside town, the 'extreme ugliness' of which he found fascinating.
InSight No. XLVI
Paul Nash
Sea Wall, 1935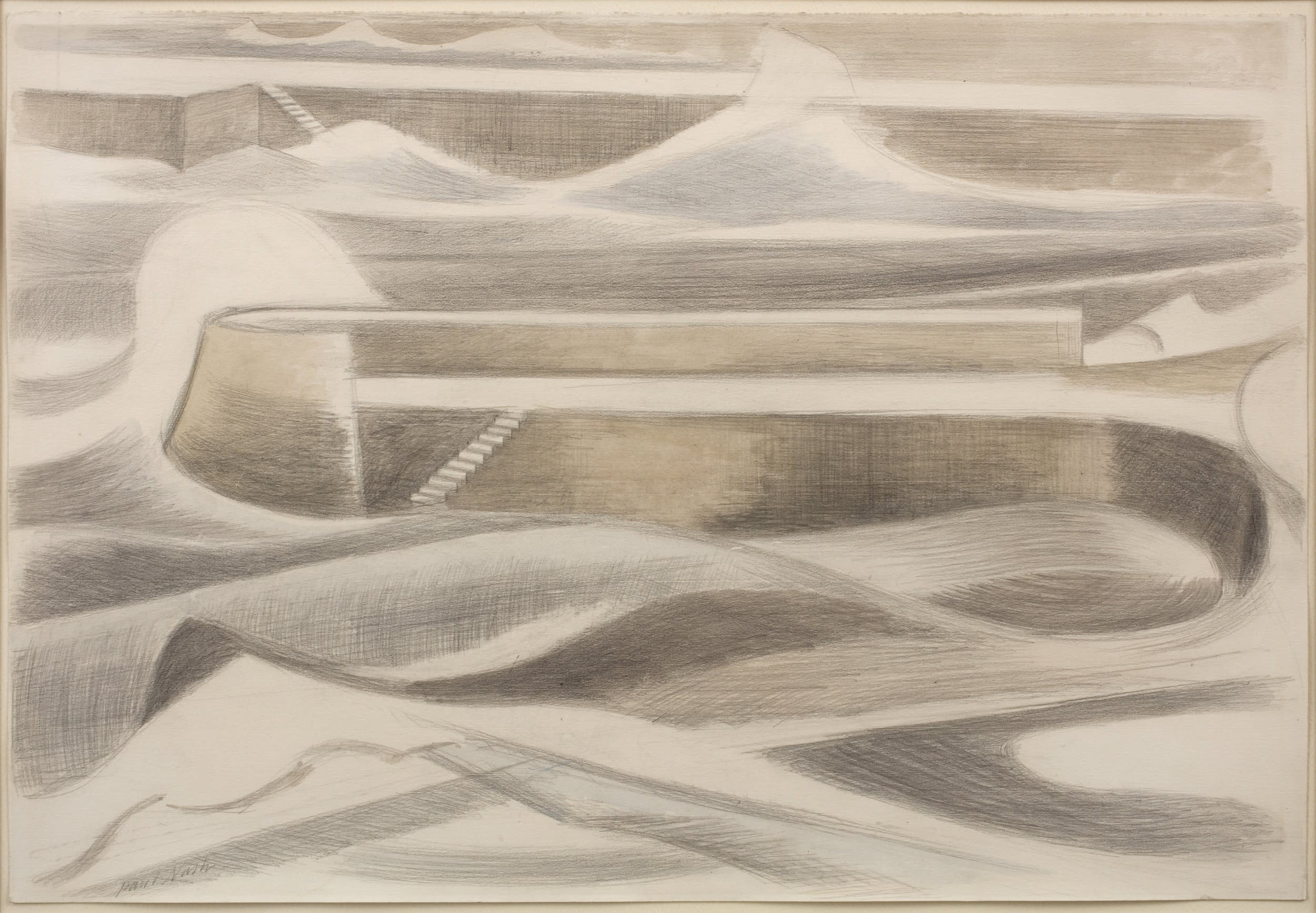 Nash (1889-1946) lived in and around Swanage between autumn 1934 and spring 1936. His time there overlapped with the start of an affair with the artist Eileen Agar. Introducing a guidebook to Swanage published in 1891, John Braye praised the seaside resort as 'a "family place," where wives and daughters may safely be sent without being exposed to the extravagant vulgarities of many watering places'. By contrast, Nash's time in the town some four decades later was marked by an impassioned jaunt of extramarital romance. In a letter to Agar on 18 July 1935, Nash wrote, 'you are obviously very delightful but it's refreshing to find someone who will not rest upon being but overflows into attractive actions'.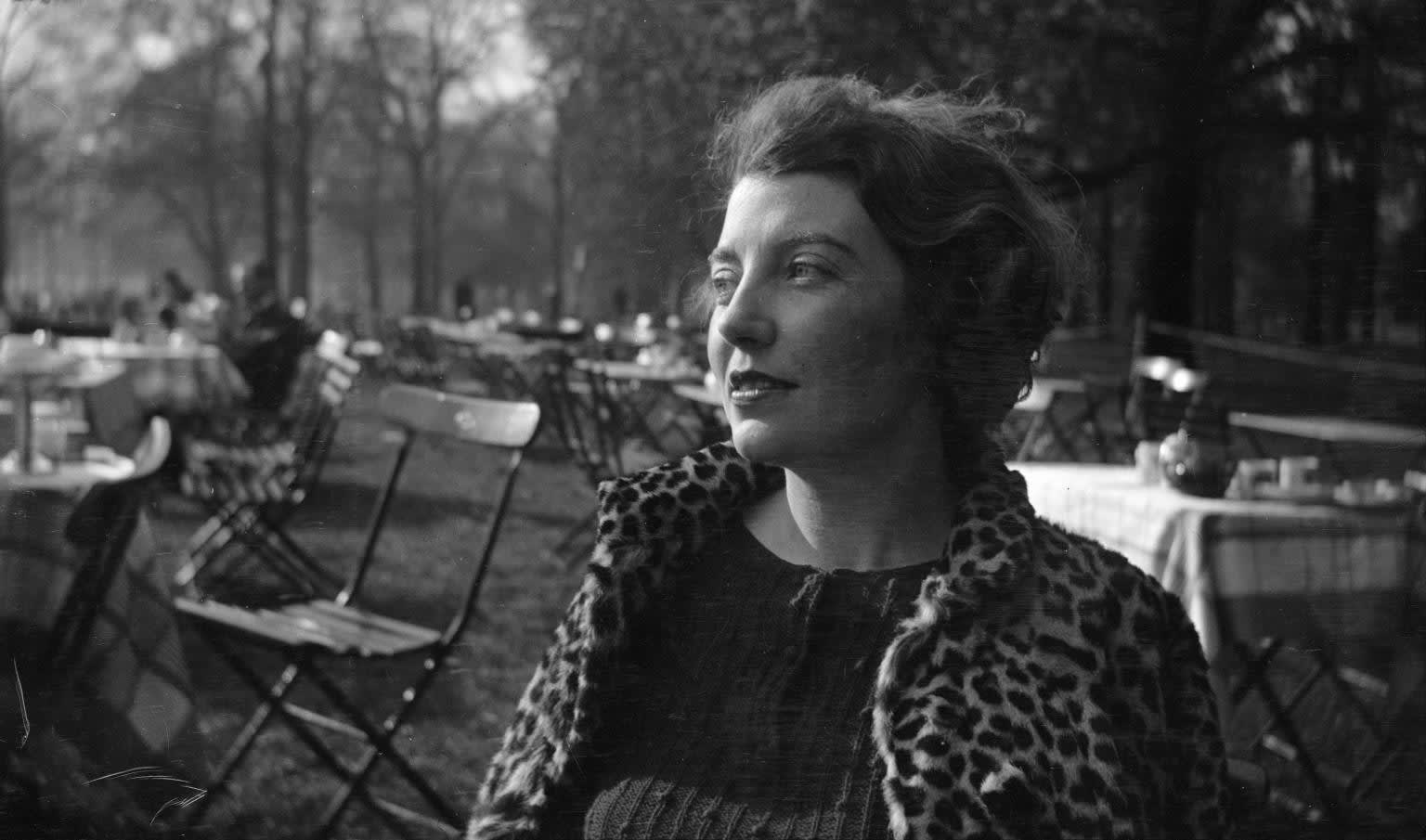 In April 1936, Nash contributed an article to Architectural Review entitled 'Swanage, or Seaside Surrealism'. He described the town's 'extreme ugliness' which he sought to emphasise by imagining it from the perspective of a 'shipwrecked stranger'.
To see Swanage in its true horror of Purbeck-Wesleyan-Gothic you must approach it from the sea. Let us imagine a shipwrecked stranger struggling towards the shore through angry waves on a dark night. [...] Incredulous, and fancying himself light-headed, he wanders down the deserted esplanade until a stone column surmounted by a pyramid of cannon-balls set askew looms in his path.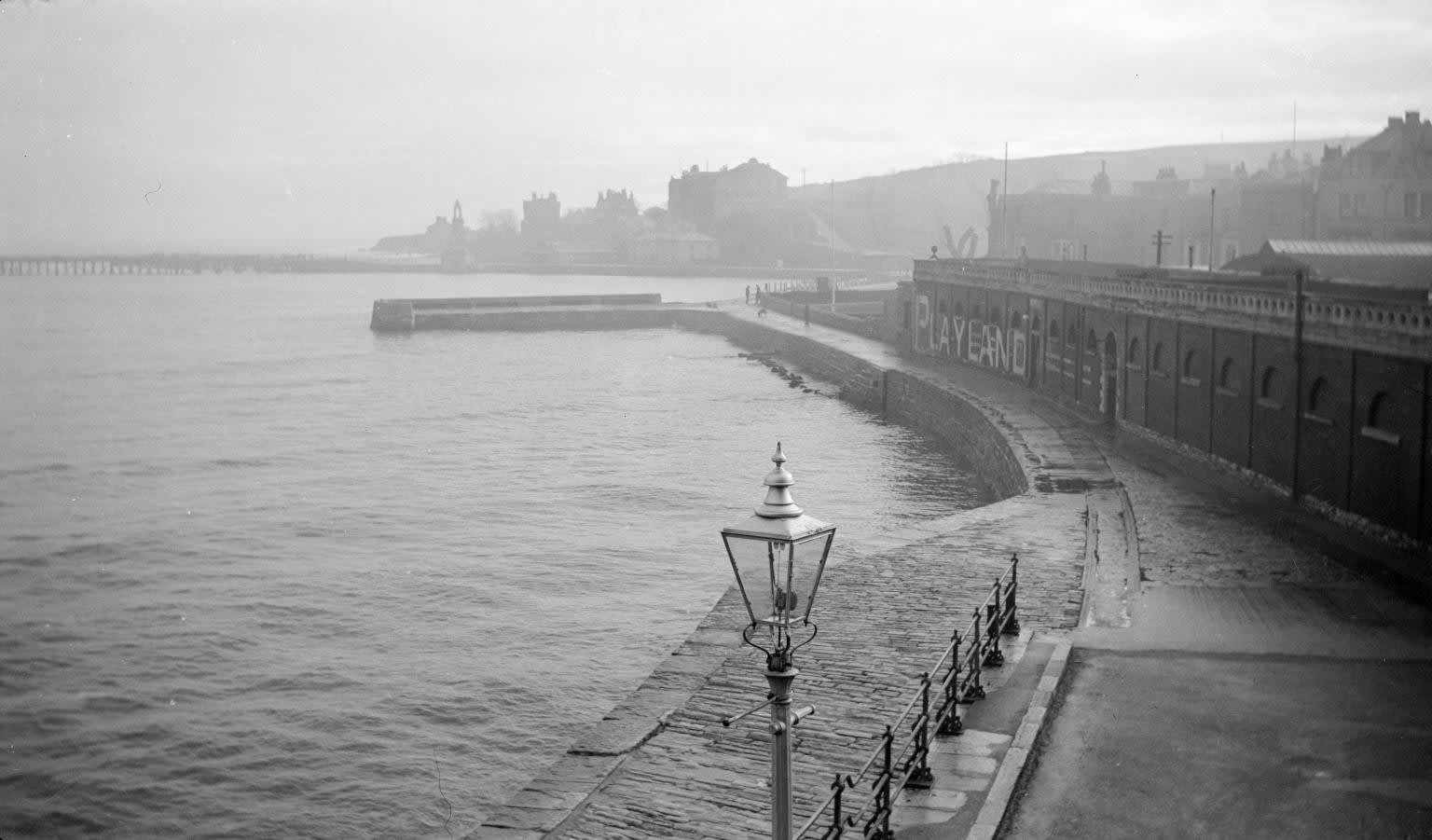 For Nash, Swanage was not a beautiful place, but rather a fascinating one. In Sea Wall, one of the works he made while living in his seaside apartment along The Parade, he depicted Swanage's early-nineteenth-century Stone Quay, identifiable by its shape and the steps leading down to the waterline. So ugly is the town, Nash wrote, that 'the inhabitants instinctively look out to sea'. Following his own dictum, Sea Wall does just that, evoking a formalised pattern of waves with subtle layers of silvery pencil hatching. His time in Swanage marked the high point of his interest in Surrealism, and these evanescent swirls approach the world of dreams, adrift of land, the quay gradually becoming part of the waves.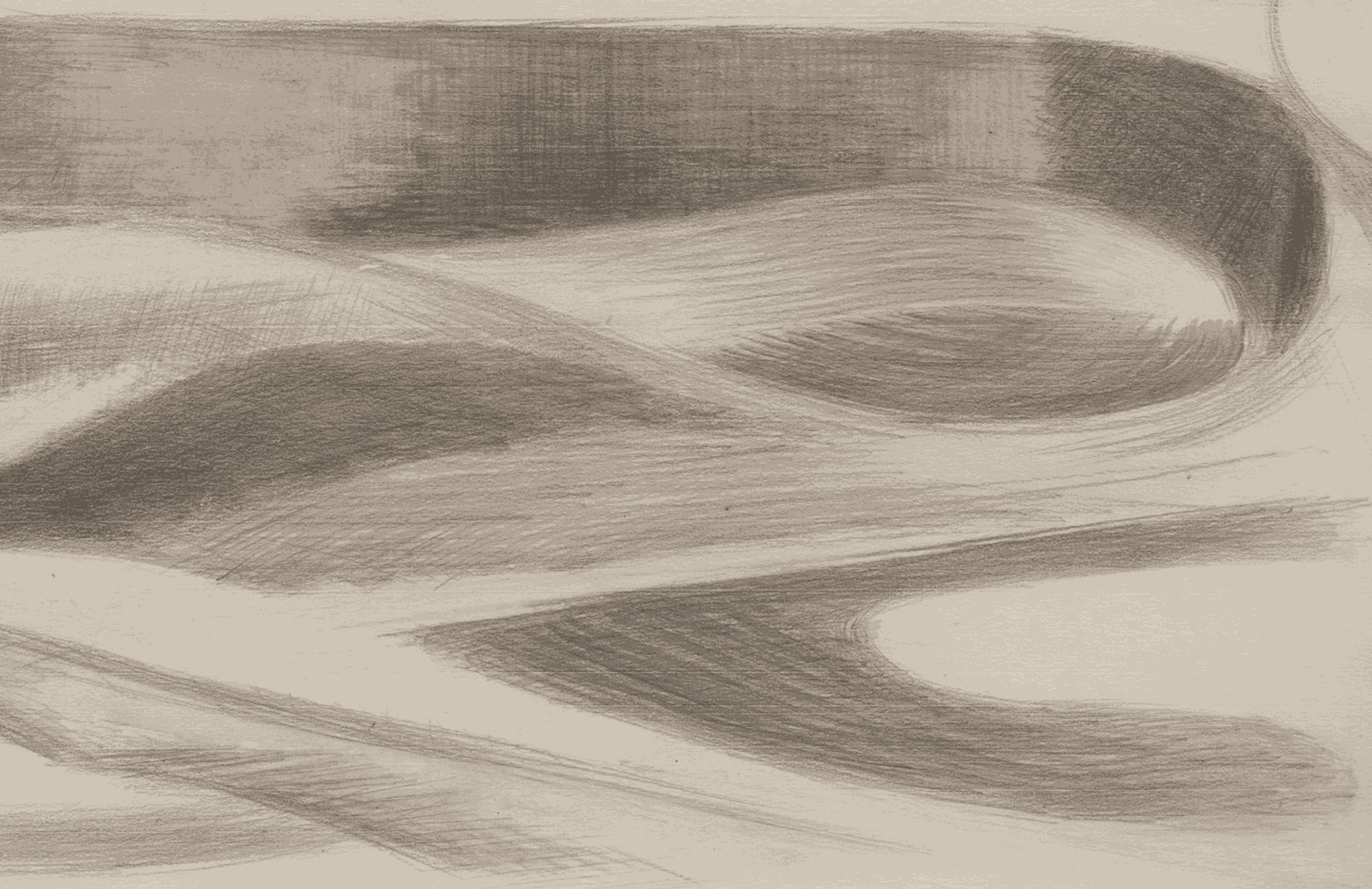 The sea was an abiding source of interest to Nash. Living in Dymchurch along the Kent coast after the First World War, he had painted the vast sea wall there which prevents flooding on the Romney Marsh. His landscape imagery makes a thematic virtue of human-made structures and their interaction with organic patterns of hydrology, weather and untended undergrowth. The Stone Quay at Swanage was archetypal of this interaction, a landscape-scale concrete bank that shoulders the rolling waves. Works like Sea Wall and another masterpiece from the middle of Nash's career, Winter Sea, display the artist's abiding interest in waves formations.
In the nineteenth century, painters like Caspar David Friedrich and Gustave Courbet had looked out to sea and sought to capture the great expanse. Facing the subject square-on and reducing the composition to a series of horizontal lines suggesting shore, sea and sky, they simplified and aggrandised the subject. In Nash's paintings of the sea, this process of clarification has progressed a stage further. The waves become frozen shards, a writhing mass captured in a carefully designed schema, even as the seascape at large retains the very same overtones of the sublime which characterised sea paintings of the previous century.
J.M.W. Turner was never far from Nash's thoughts either. Conceiving his art as part of a continuous tradition of English landscape painting, the swirling, indeterminate waves in Nash's Sea Wall are closely related to Turner's famous Snow Storm painting. Both images envision the waves from an elevated perspective. The result is to marginalise the horizon line, allowing the sinuous peaks and troughs to dominate the picture in a watery fantasy. Subtle contrasts of shimmering silver light and foreboding shadow bring both Turner and Nash's works to completion.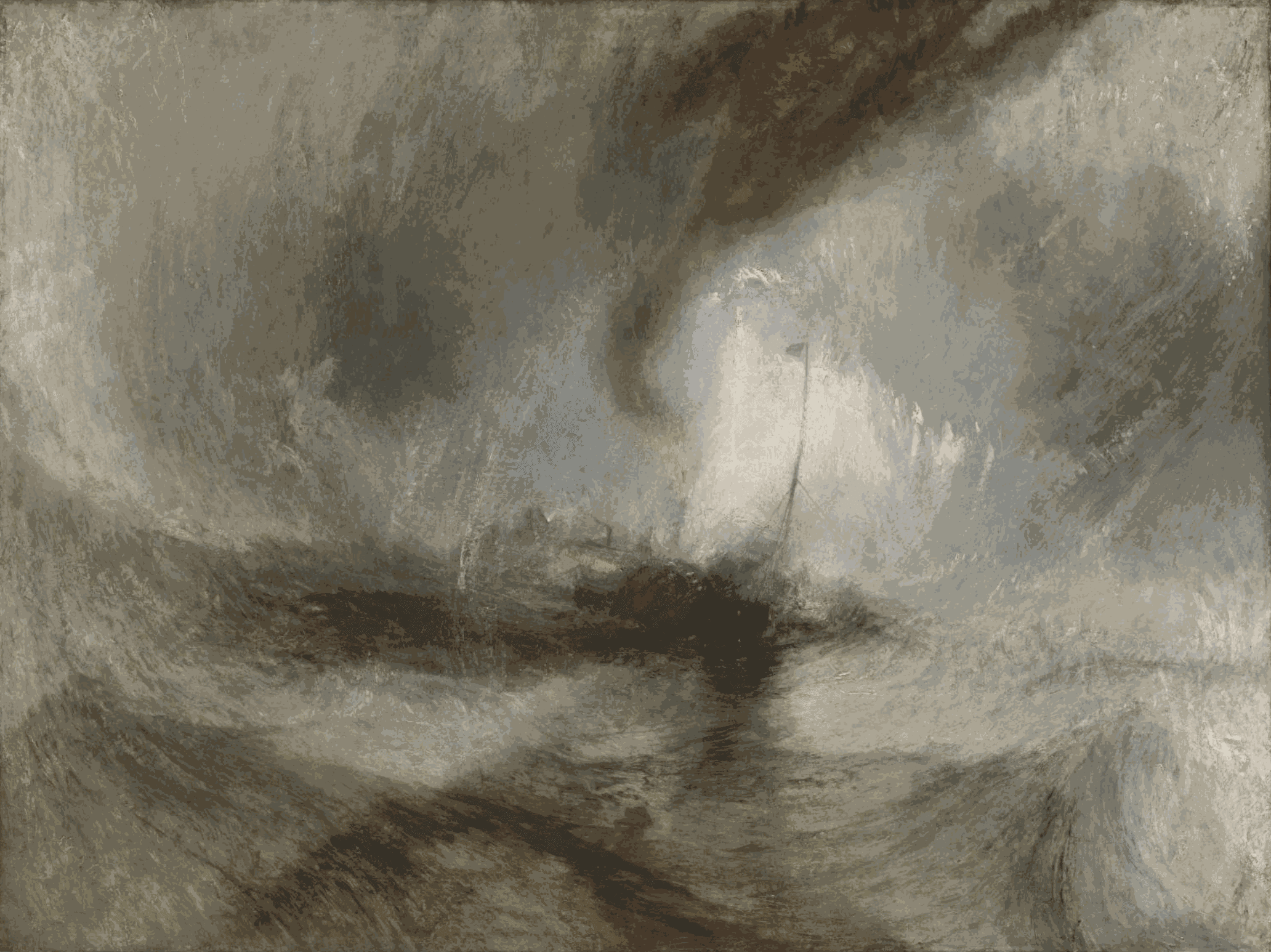 IMAGES
1. Paul Nash, Sea Wall, 1935, pencil, chalk and watercolour on paper, 38.1 x 55.9 cm
2. Paul Nash, photograph of Eileen Agar seated in a park abroad, undated, Tate Gallery Archive
3. Paul Nash, photograph of Swanage Bay, 1935-36, Tate Gallery Archive
4. Sea Wall (detail)
5. Paul Nash, Winter Sea, 1925-37, York Art Gallery
6. Gustave Courbet, The Sea, 1865 or later, Metropolitan Museum of Art, New York
7. J.M.W. Turner, Snow Storm - Steam-Boat off a Harbour's Mouth, exhibited 1842, Tate Collection
November 27, 2020