As Piano Nobile's exhibition Frank Auerbach: The Sitters continues, InSight considers an early masterpiece depicting the artist's wife Julia. She first sat for him in 1960 and went on to become one of his longest-serving models after their relationship was rekindled in the mid-1970s.
InSight No. 111
Head of Julia II, 1960
---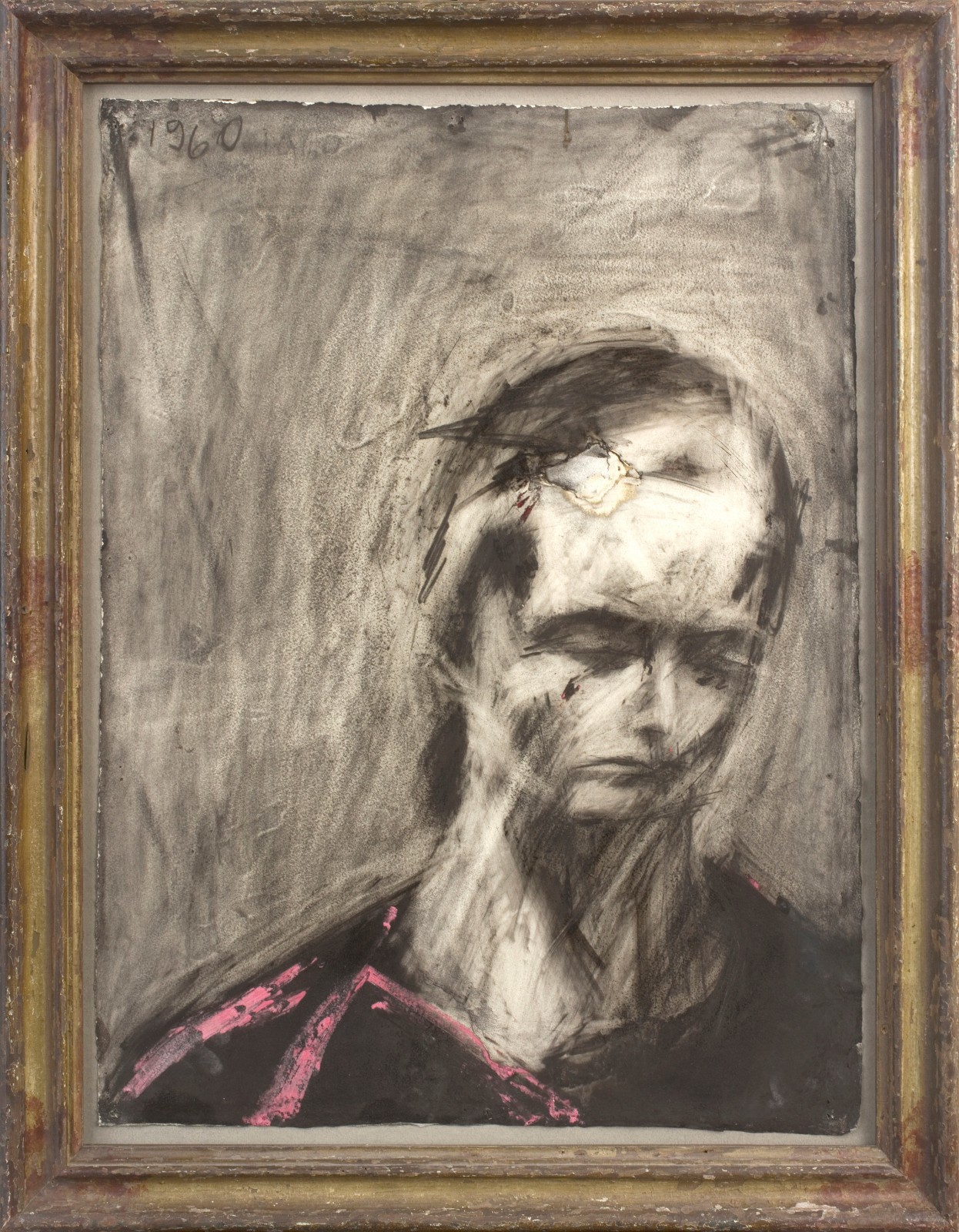 Frank Auerbach (b. 1931) and Julia Wolstenholme (b. 1933) met as students at the Royal College of Art in the 1950s. They started going out, though he was already in a long-term relationship with Stella West, a striking young widow with three children. West and Auerbach had met in 1948 when he was a mature seventeen-year-old, already leading an independent life in London, and she was in her thirties. Although West and Auerbach's relationship continued until 1973, Wolstenholme became pregnant by Auerbach and they married before their son Jake was born in March 1958.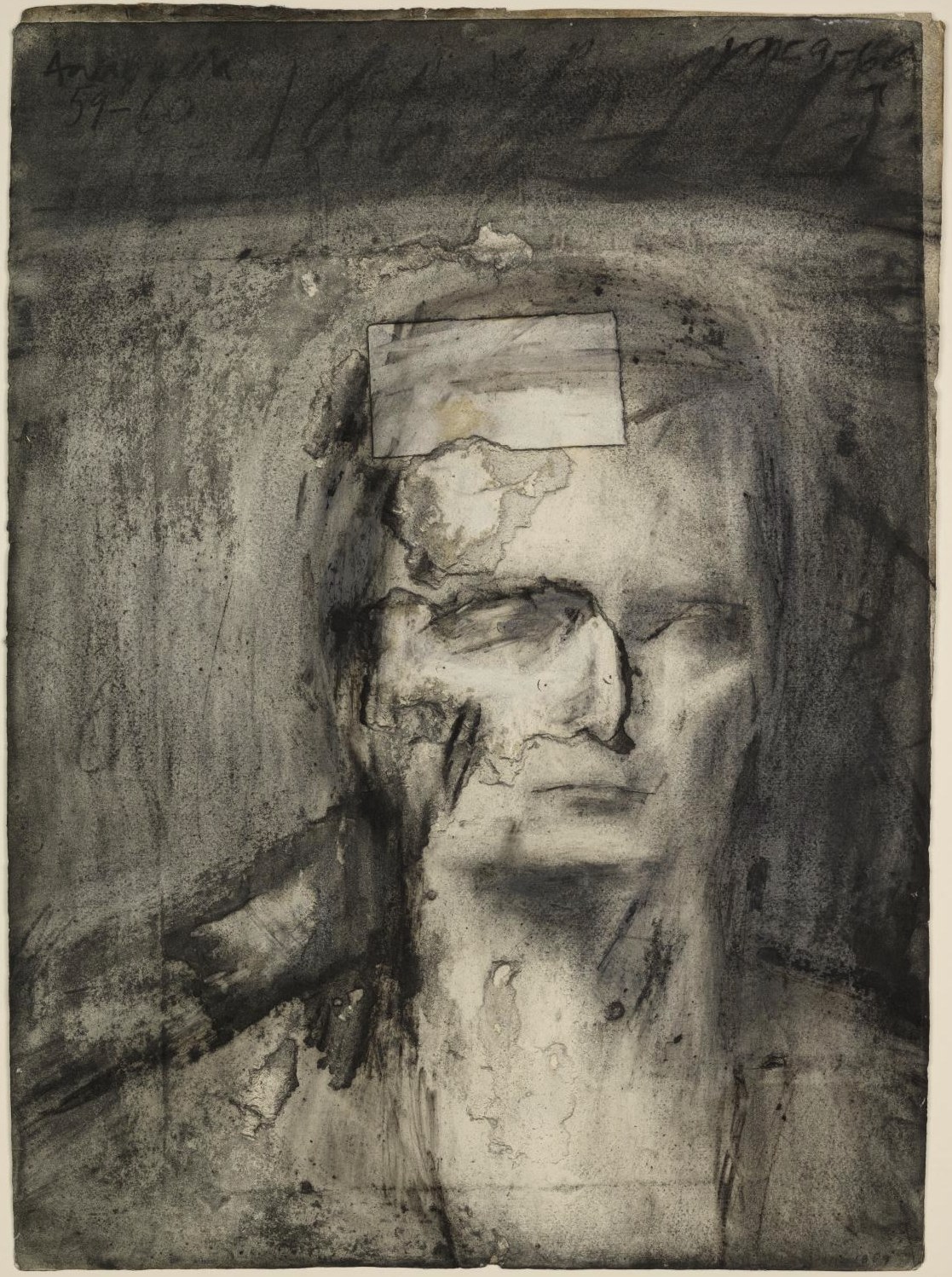 In her monograph about Auerbach, Catherine Lampert described the circumstances in which two early drawings of Julia emerged:
Mother and son lived on Vincent Terrace in Islington, and working there one night a week Frank finished two drawings of Julia in 1960. However, shortly after that they were no longer in regular contact, until they got together again in 1976.
While he was at Vincent Terrace with Julia one night a week, Auerbach spent three nights a week painting or drawing from Stella West at her home in Earl's Court. It is unclear how Auerbach's personal life functioned at the time, but the few known facts imply his relationships were deeply involved and sometimes chaotic.
The action of mark making in Auerbach's drawings is intense, though this quality did not necessarily emerge from the circumstances of his occasionally fraught private life. 'I wasn't brilliant, I had to be dogged', he said in 2001. Each accretion to the paper in Head of Julia II has remarkable forcefulness and the whole work bears the imprint of great exertion. Scrapes of charcoal extend through the neck and locally around the eyes and chin. There are faint traces of shallow stylus-like incisions, which emphasise the contours of the figure or echo the direction of other marks. At the left-hand side of the head, the outline is defined by decisive markings of black chalk. The face and neck have seen charcoal applied and removed, either with a rubber or a rag, and the removals tell as linear marks, highlights created by the exposed white surface of the paper. Rather than produce a detailed description of the skin and bone structure, these erasures evoke the fall of light. Stark, uneven touches of vermilion were added to the figure's clothing and as minuscule marks on the face (on the cheek beneath the sitter's right eye and at the hairline).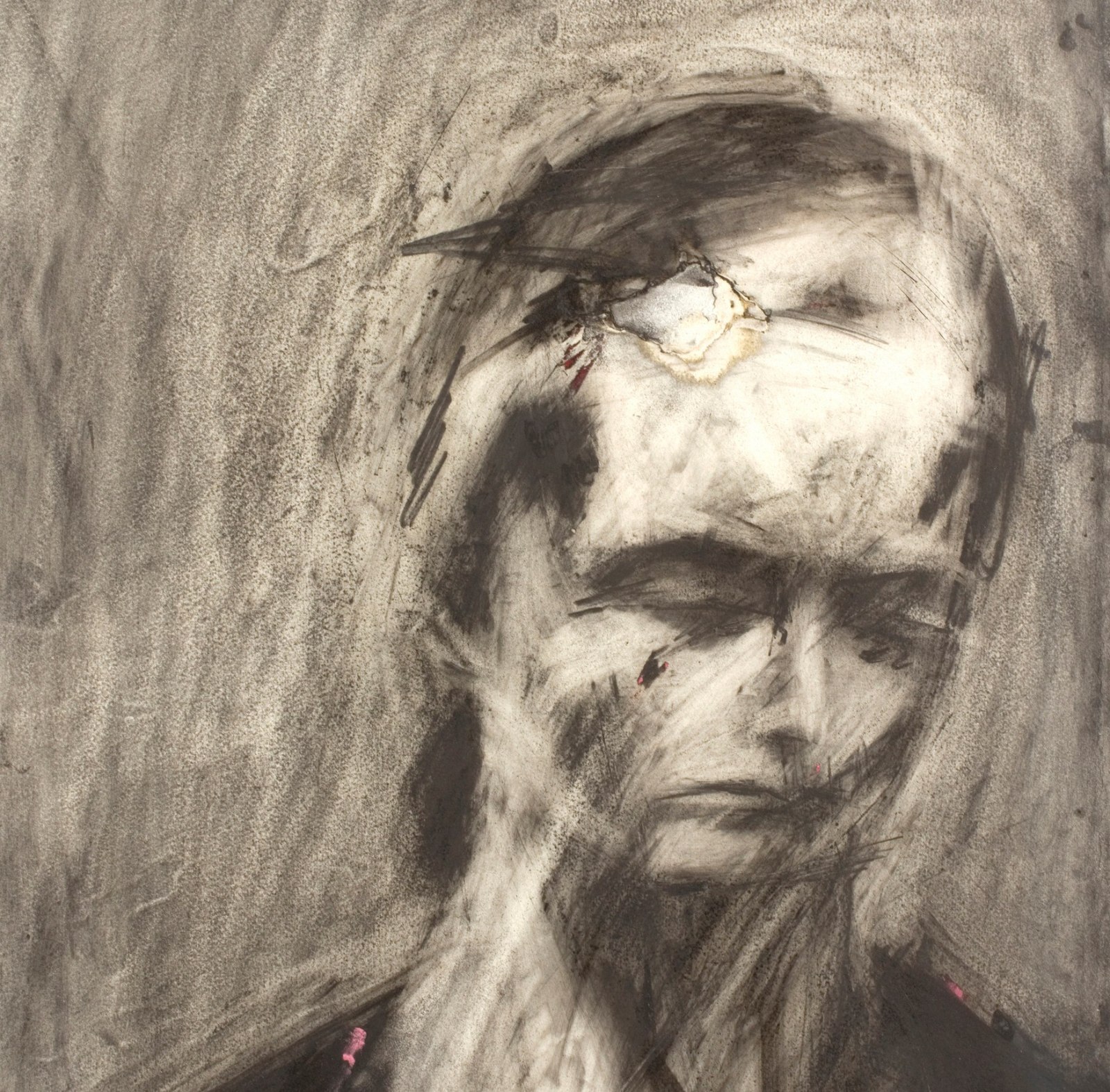 Although these marks are arresting in their quality and variety, they are merely components in a complex act of representation. The image they evoke transcends the hard-worn materials of the drawing itself, and this is perhaps the most remarkable quality about Auerbach's portraits. A tension exists between two inseparable concerns: on one hand, the living, breathing image, the sensitive representation of a human subject and, in many cases, the suggestion of an emotionally charged atmosphere; and on the other, the surface qualities of the work, material richness and the resonant organisation of formal components.
A photograph of Julia from a year before Head of Julia II Julia Auerbach, 1959, photographed by David Cripps, National Portrait Gallery) was made shows how sensitively Auerbach's drawing captured her likeness. Auerbach's personal familiarity with his model has long been an important aspect of his work. To begin with, this was partly a matter of necessity because few people other than his intimate friends and partners were willing to tolerate the involved, protracted experience of sitting. Latterly some of Auerbach's long-term sitters were introduced to him through commissions, including David Landau and Ruth Bromberg. Speaking in 1978, Auerbach thought that the 'particularity' necessary for a portrait could be achieved by 'seeing people apart from the time when one's painting them', though he qualified that '[t]he same can be done simply by work.'
Whether working from intimates such as Julia or their son Jake, or using less familiar models, repeated reworking of a painting or drawing has always been essential for Auerbach to break new artistic ground. Head of Julia II shows signs of struggle, with reworking giving the paper a texture like vellum. In the forehead the paper has buckled. Many of Auerbach's drawings of the 1950s and 1960s were patched, most strikingly a self-portrait of 1958, though many went unrepaired, the open wound being retained as a natural consequence of the artist's process. Within the rugged fabric of these hard-pressed materials, the image seems to thrive at a higher state of existence, at once created by and separate from the stuff of which it is constituted.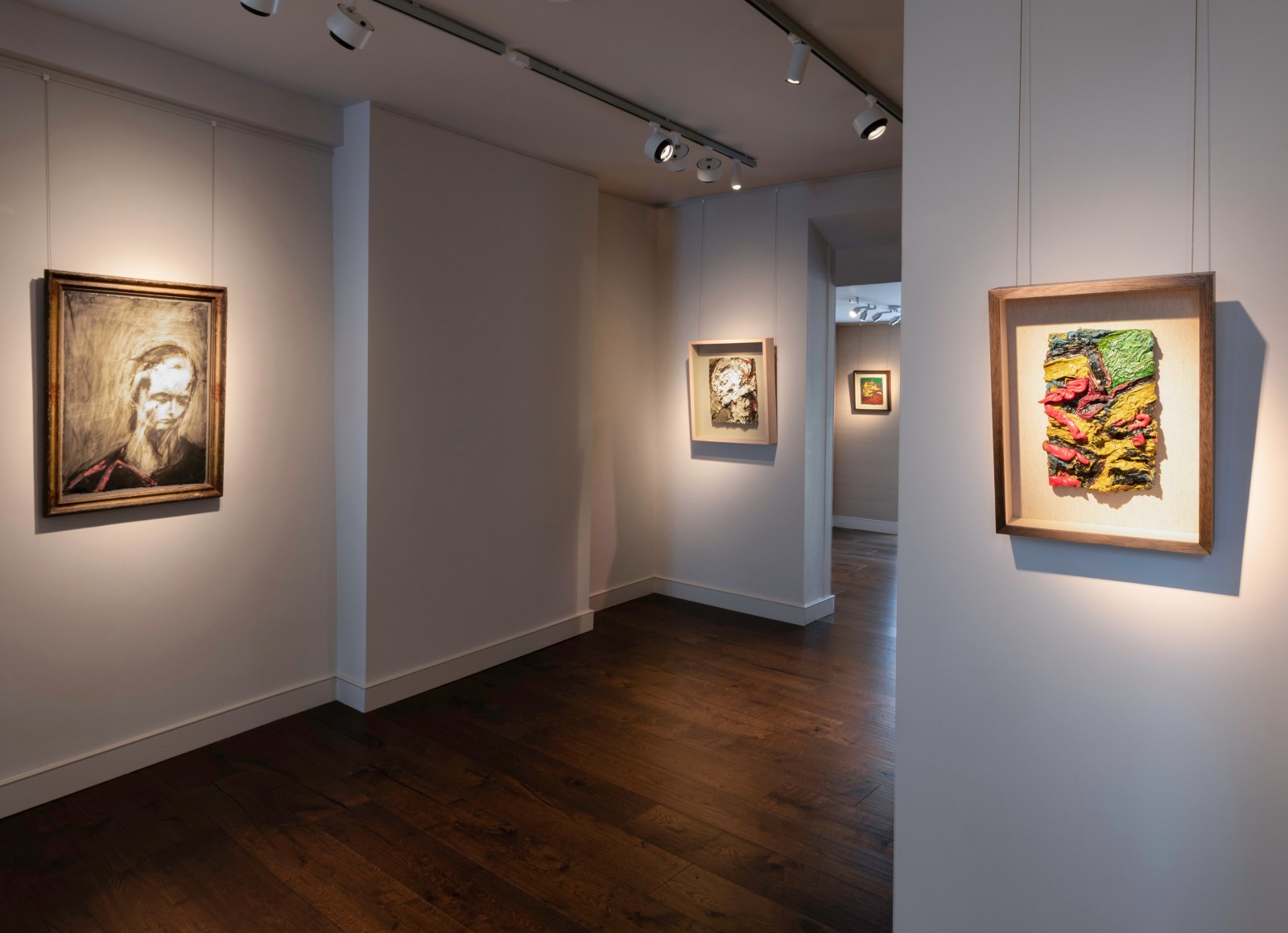 Images:
1. Frank Auerbach, Head of Julia II, 1960, charcoal and black chalk with gouache on paper, 30 x 22 in | For Sale
2. Frank Auerbach, Head of E.O.W., 1959-60, Tate Collection
3. Head of Julia II (detail)
4. Frank Auerbach, Self-Portrait, 1958, Private Collection
5. An installation view of Frank Auerbach: The Sitters
October 12, 2022