With just one month until entries close for the 2021 Ruth Borchard Self-Portrait Prize, InSight considers a self-portrait by Ithell Colquhoun – a work which Ruth Borchard purchased for her collection in November 1965.
InSight No. LIX
Ithell Colquhoun
Self-Portrait, c. 1929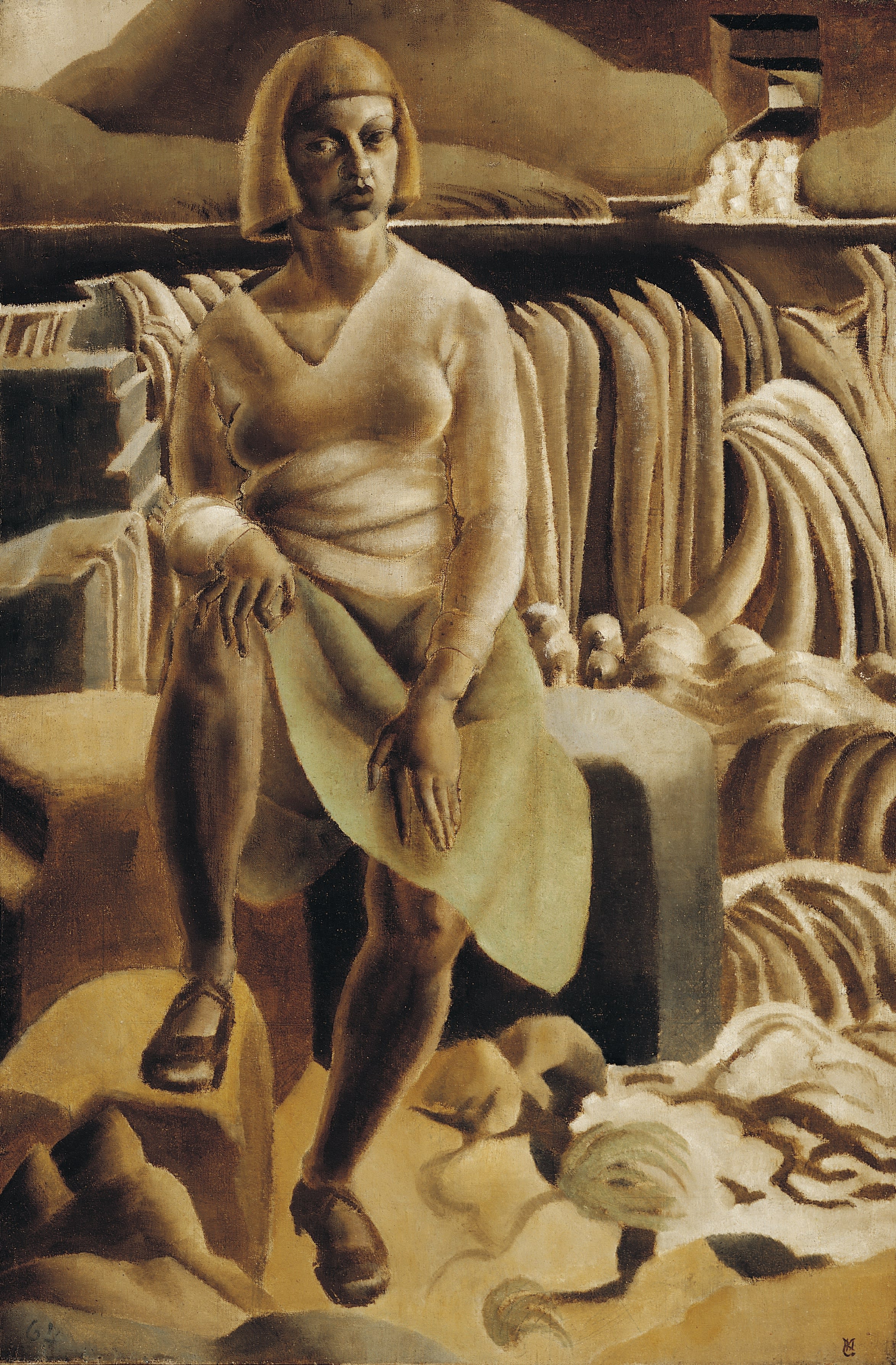 Between 1958 and 1971, the writer Ruth Borchard set about acquiring self-portraits by contemporary artists working in the British Isles. Her project was to collect 100 such works and once the task was completed, her collecting pursuits came to an end. The resulting body of work is a rare collection of its kind, today managed by Piano Nobile on behalf of Ruth's descendants. Throughout her collecting period, she used a small leather-bound diary to record the many different artists that she approached (notable artists to demur included Lucian Freud and Henry Moore). The collection's highlights are works by Colquhoun, Euan Uglow and F.N. Souza, among others, and these are regularly loaned out to museum exhibitions.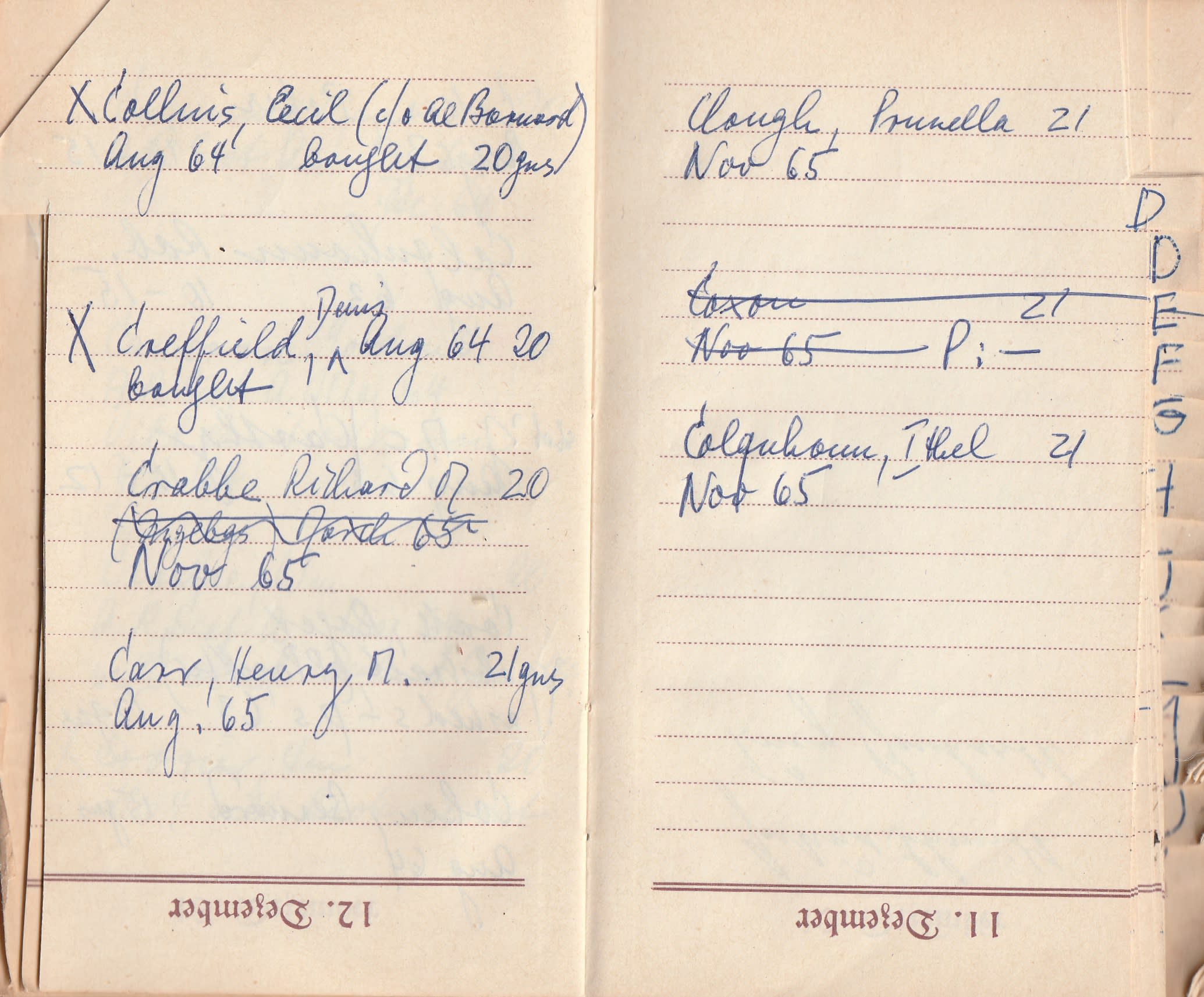 Ithell Colquhoun (pronounced 'col-hoon') (1906–1988) studied at the Slade School of Fine Art between 1927 and 1931. As such, she was one of the last students to experience the famously exacting tutelage of Henry Tonks who retired in 1930. The fastidiously naturalistic modelling of Colquhoun's otherwise mesmeric self-portrait, executed circa 1929, is indebted to the Slade's rigorous method of teaching draughtsmanship in the life room: the work is thinly painted in monochrome and extensive preparatory under-drawing is visible at the surface. Among Colquhoun's women contemporaries at the Slade in the 1920s were Helen Brook (later Lessore) (1924-28), Eileen Agar (1925-26), as well as the lesser-known artist Elizabeth Leslie Arnold.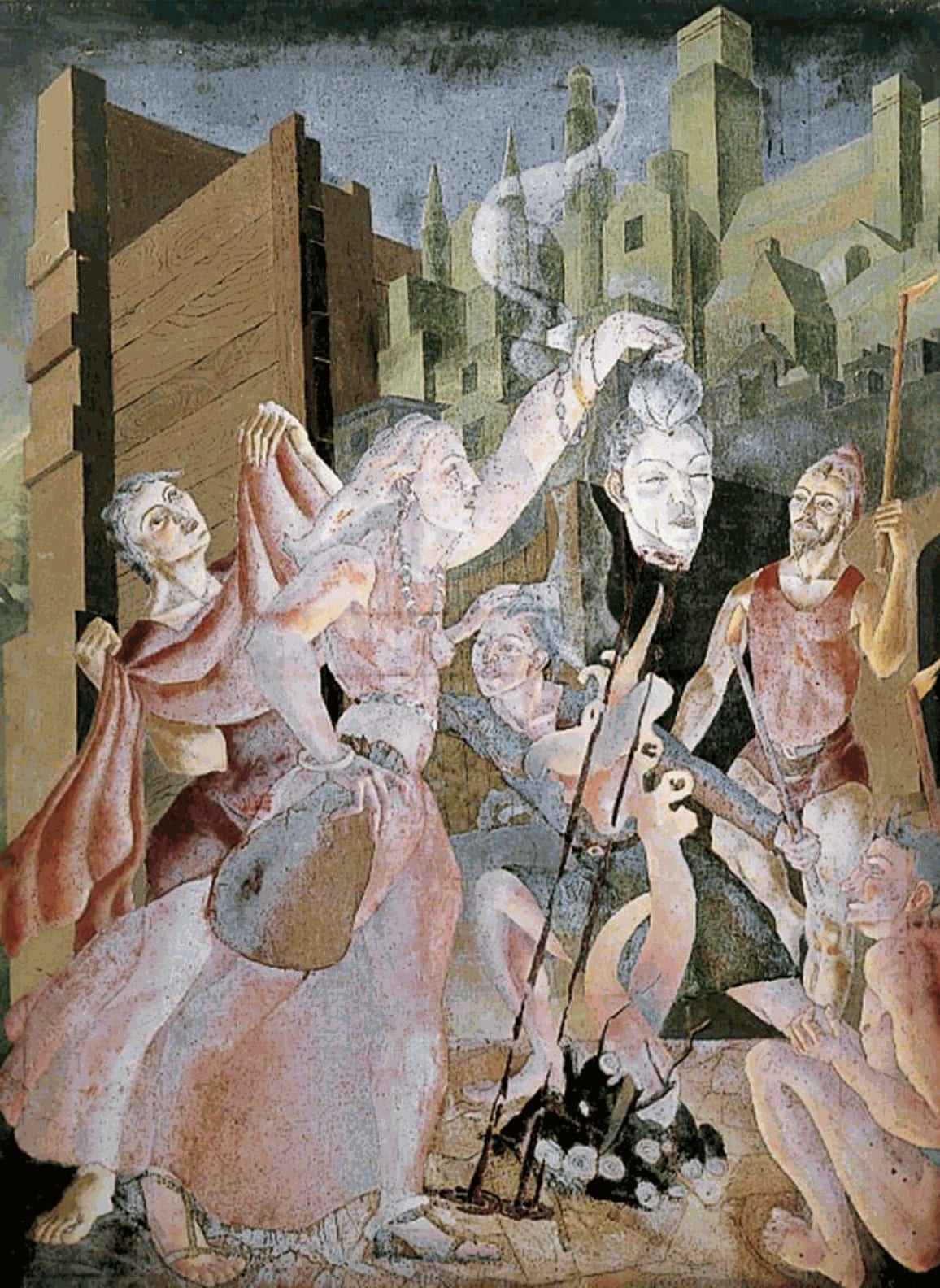 An otherwise unknown artist, Arnold's submission for the 1929 Summer Composition competition won joint-first prize with Colquhoun's. The subject of the competition that year was Judith with the Head of Holofernes. Colquhoun's work envisions the protagonist as a powerfully-built figure – her right arm akimbo in dynamic contrapposto, the head of Holofernes lifted up over an open fire, her body dressed in jewellery and transparent gauze-like pink material. (The pink tonality of clothing and figures was a recurrent trait of Colquhoun's mythological subjects at the time.) It seems significant that the two artists awarded for their depictions of this emasculating strongwoman were themselves women.
Just a few years after she completed the Ruth Borchard Collection self-portrait, Colquhoun was photographed in Paris by Man Ray. A comparison of the two images shows the same austere bob cut of her student days, while the painting evidently involved a degree of dramatisation – especially in Colquhoun's treatment of her face. The left-hand side of her face and figure are cast into shadow by sideways-on illumination from the right, emphasising the prominence of her cupid's bow and the heaviness of her eyelids. This last feature – her eyelids – was of some fascination to Colquhoun, as instanced by another self-portrait in which the eyes and eyelids are remarkably exaggerated. The pencilled-on eyebrows, strikingly arced, are consistent across all depictions of Colquhoun from the period.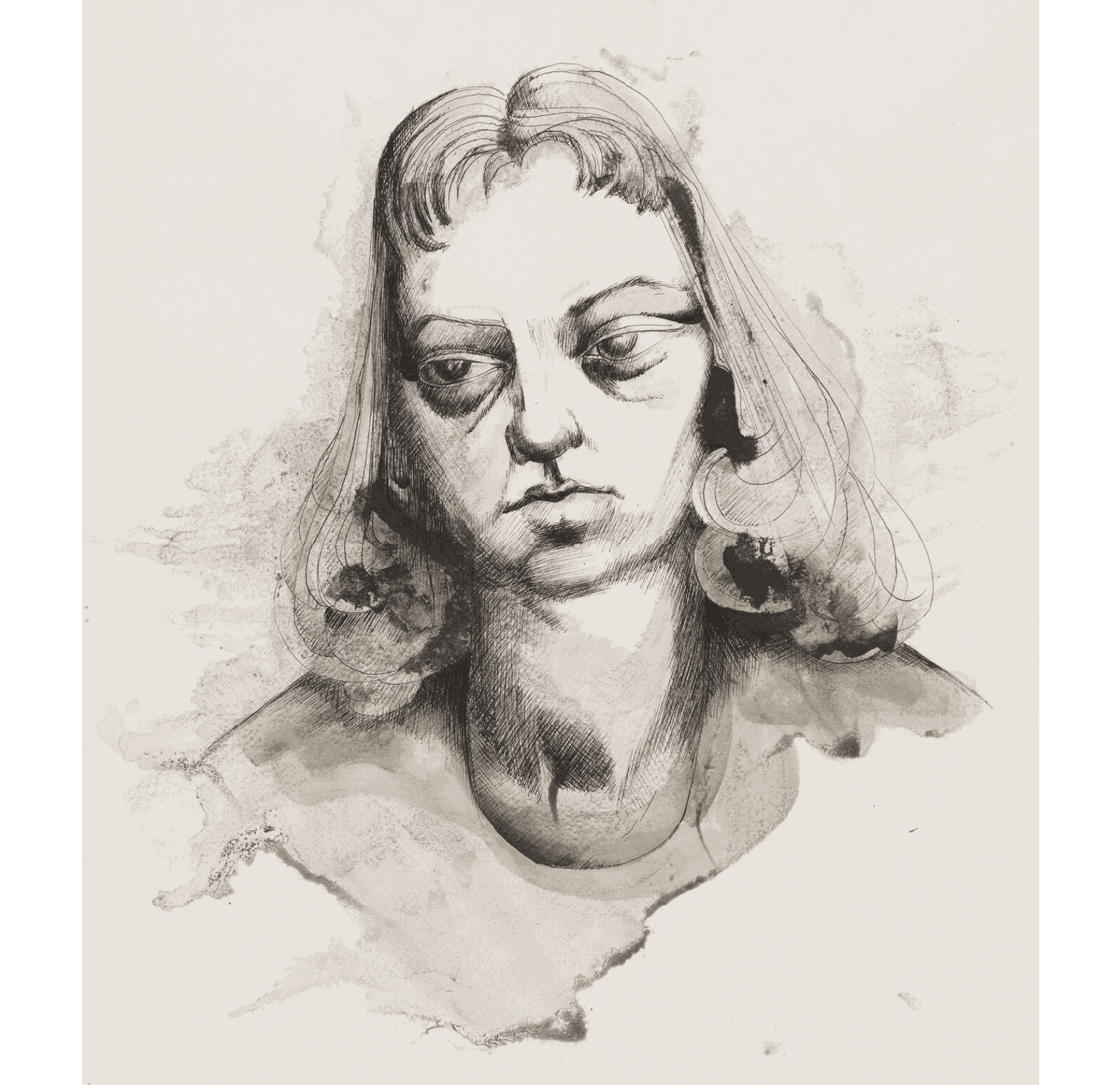 Colquhoun is often remarked for her role in Anglo-French networks of surrealism in the 1930s. Her similarities with Leonora Carrington have also been a topic of scholarly interest. Despite the prevailing emphasis on surrealism, the Ruth Borchard Collection's Slade-era portrait of Colquhoun suggests that her fascination with psychology and fantasy predate her initial encounters with surrealism and its protagonists. Her pronounced, dilated pupils give the impression of an altered psychological state, while the strange shoreline geology and the black lake behind her suggest a landscape drawn from the imagination. Her blank expression and her raised skirt contribute further to the picture's sense of ambiguity.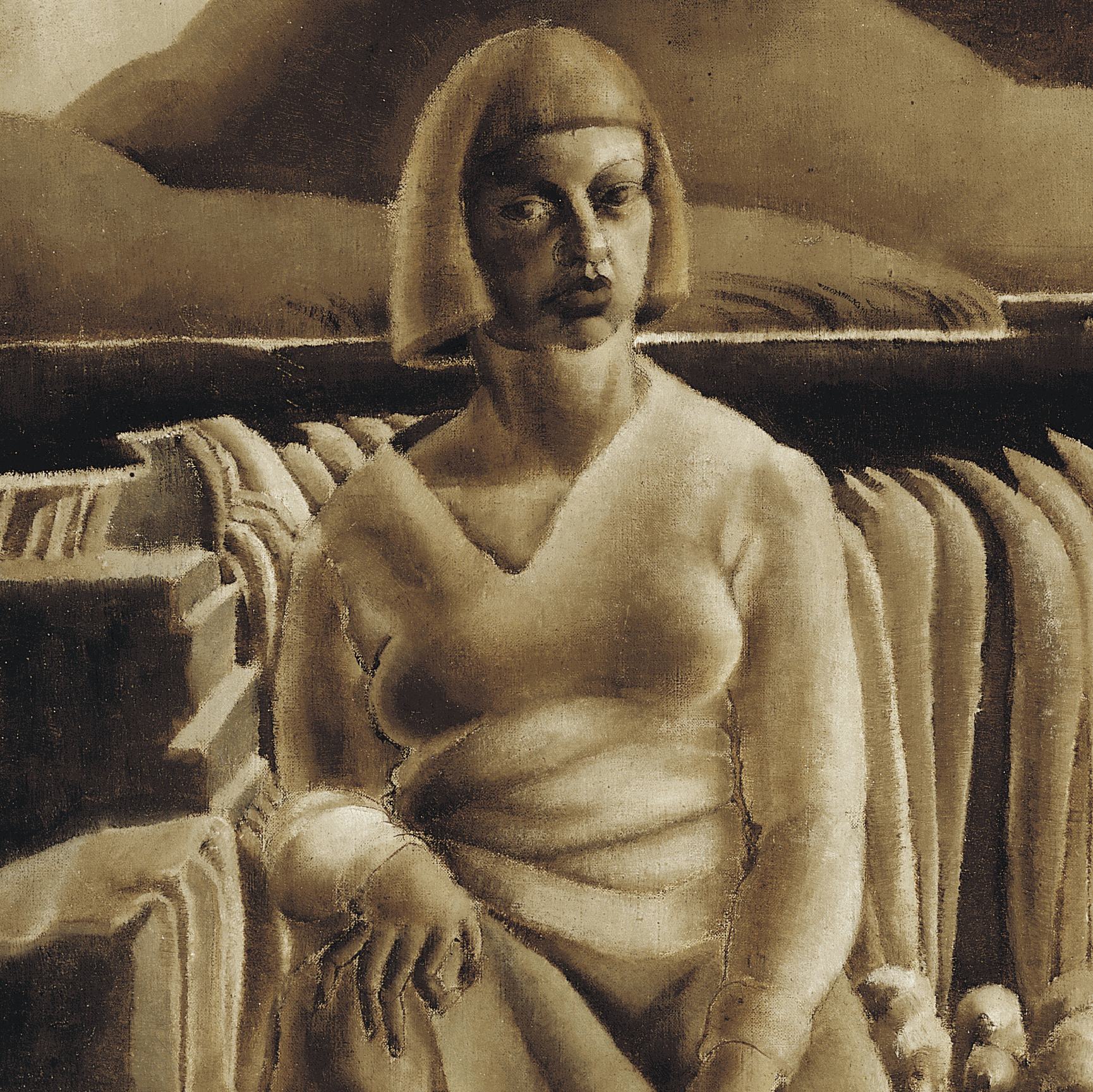 Some sixty years after Ruth Borchard had the vision to acquire Colquhoun's self-portrait, interest in the artist has grown considerably. In 2019, the Tate Gallery Archive acquired a collection of some 5,000 documents relating to Colquhoun. Shortly after this momentous tranche of archive material became available, a biography of Colquhoun by Amy Hale was published. Emma Sharples is currently working on the newly available material as part of a Ph.D. about Colquhoun with Tate and Cambridge University. She reflected for InSight about Colquhoun's relevance.

Ithell Colquhoun was extremely prolific, producing an enormously diverse body of artworks, poetry, imaginative prose and essays over seven decades, and grounding many familiar tenets of the canonical Surrealist movement in a more comprehensive and practice-based understanding of the occult. It is exciting to be able to work on an artist who consistently cast a critical eye on conventional life in modern Britain, and to be able to understand Colquhoun's contribution to the avant-garde through such a rich and extensive archive.

As new information and research continues to emerge about Colquhoun, her artistic originality and historical importance will only become clearer – offering a further endorsement to Borchard's thoughtfully composed collection.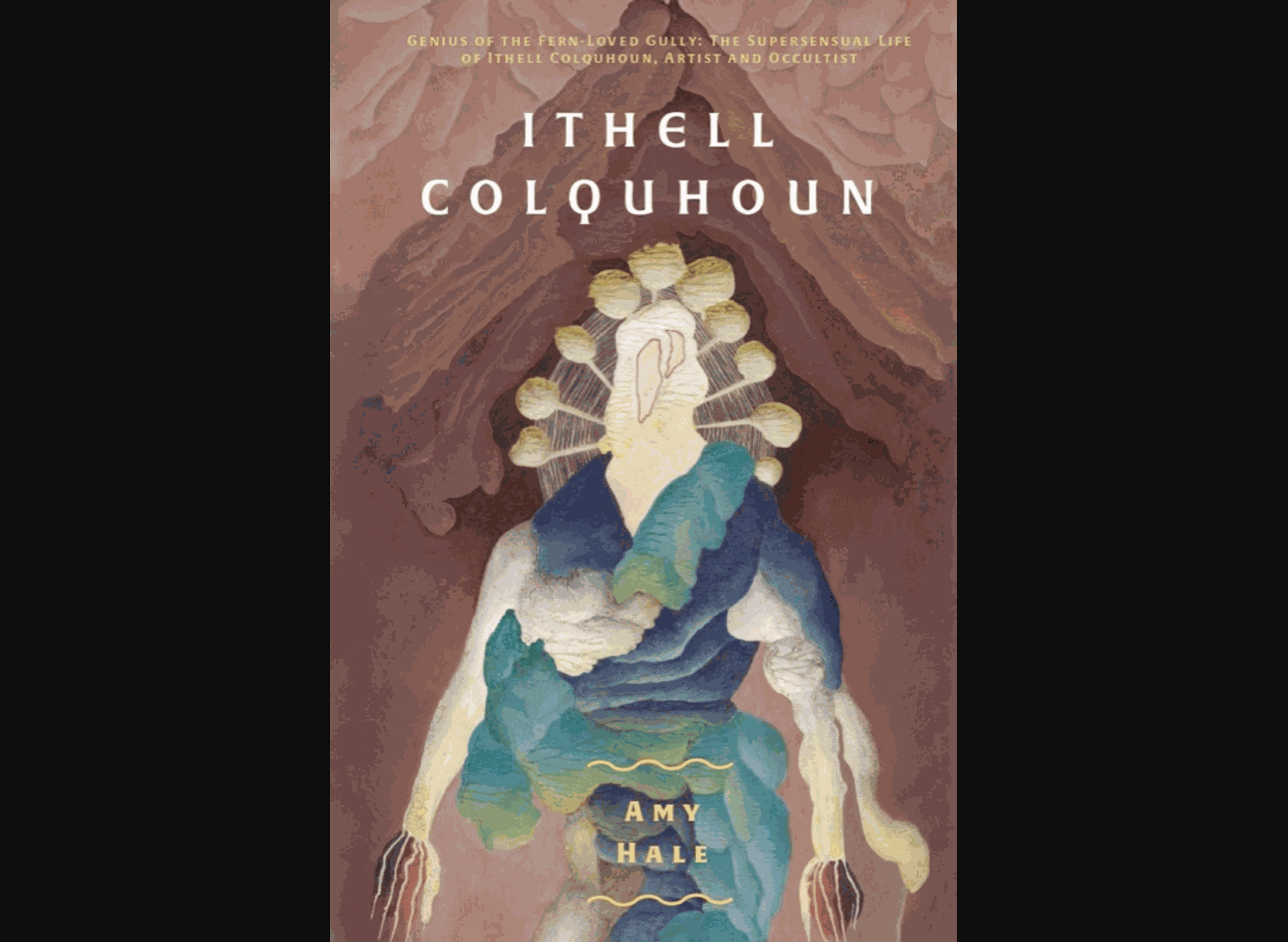 IMAGES
1. Ithell Colquhoun, Self-Portrait, c. 1929, oil on canvas, 76.5 x 51 cm, The Ruth Borchard Collection © The Ruth Borchard Collection
2. A spread from Ruth Borchard's diary referring to Ithell Colquhoun © The Ruth Borchard Collection
3. Ithell Colquhoun, Judith with the Head of Holofernes, 1929, UCL Art Museum © The Estate of Ithell Colquhoun
4. Man Ray, Ithell Colquhoun, c. 1932, Centre Pompidou © Man Ray Trust
5. Ithell Colquhoun, Self-Portrait, c. 1930s, National Portrait Gallery © The Estate of Ithell Colquhoun
6. Self-Portrait (detail)
7. Amy Hale, Ithell Colquhoun: Genius of the Fern Loved Gully (2020, Strange Attractor)
March 3, 2021