Like his good friend Lucian Freud, another painter who worked unremittingly from life, Frank Auerbach is known for the schedule he demands of sitters. Punctuality and consistency are key.
InSight No. LVI
Frank Auerbach
Head of J.Y.M., 1971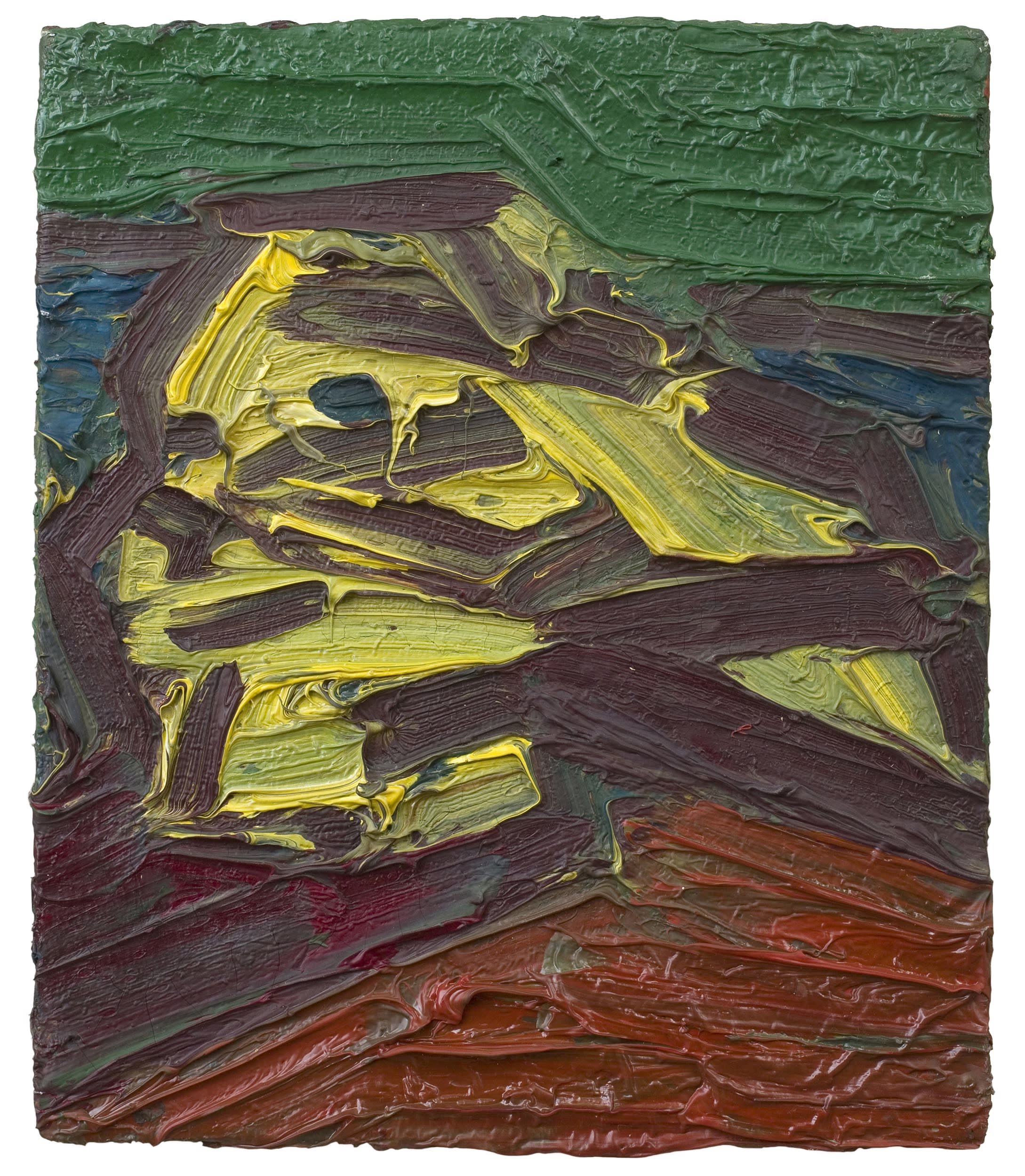 Juliet Yardley Mills began sitting for Auerbach (b. 1931) in 1956 and continued until 1997. All of the artist's figurative work is executed in the presence of a life model and she was appreciated in particular for her stamina – as Auerbach once said to Catherine Lampert, 'she was able to sit for an infinite time, sometimes hours without any break, quite extraordinary, and didn't seem to mind it'.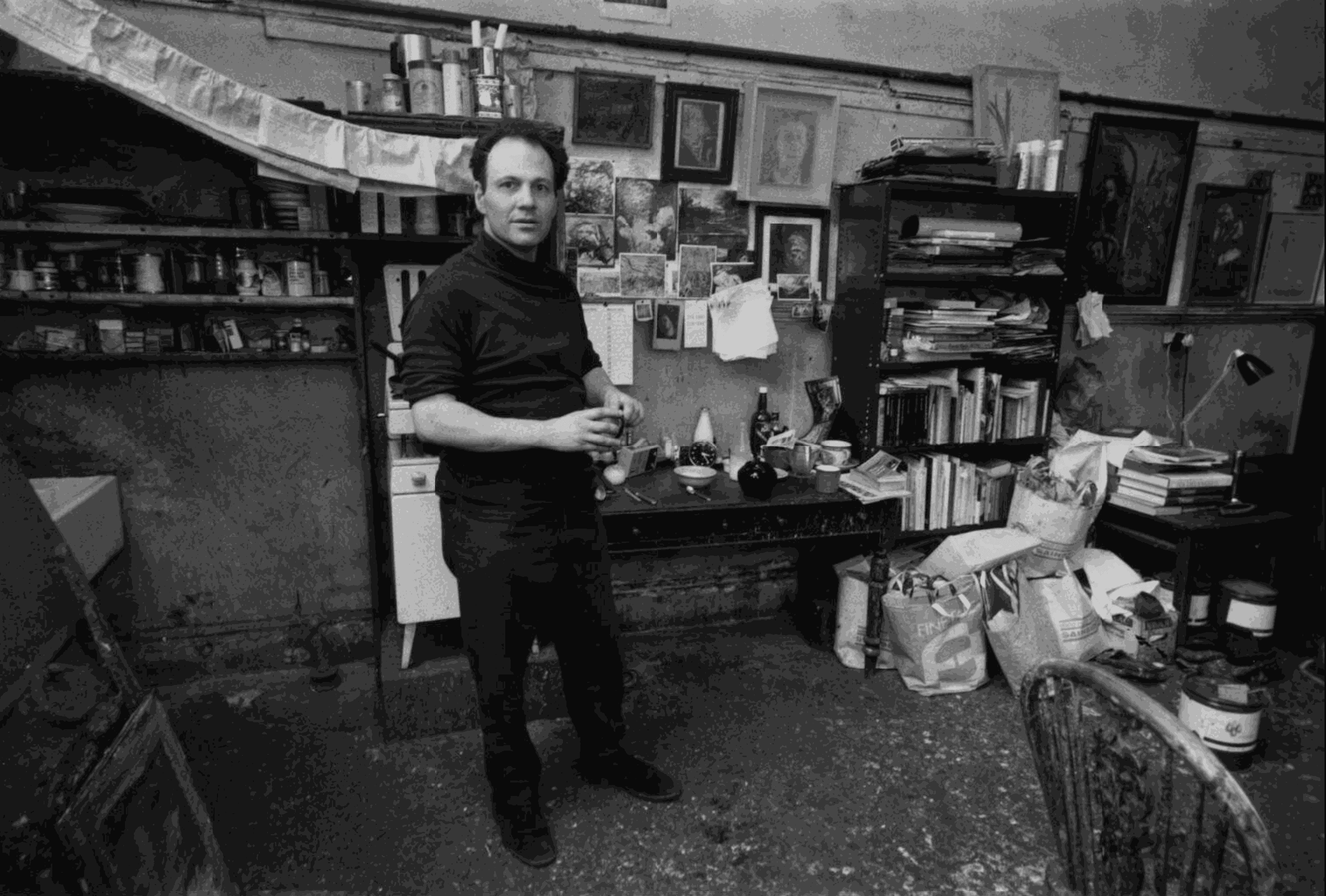 Besides sitting for many paintings by Auerbach, Yardley Mills is also depicted in a number of highly developed, large format drawings, typically measuring 30 by 23 inches. Just as many hours and just as much rubbing down and reworking take place in these charcoal drawings as in the paintings, sometimes necessitating the application of a patch to the abraded paper. In Head of J.Y.M. III, the deepest areas of charcoal suggest a furious release of energy, while the composition as a whole covers a wide variety of gradients, from the heaviest applications to carefully reduced areas of grey shadow.
Many of Auerbach's paintings since the late 1960s are constructed with terse, sinewy brush marks. Each application of the brush, laid down with exactness and sometimes clarity, must satisfy a pictorial need. Any extraneous mark, deadening to the whole, will be removed during a sitting. If a picture is left unfinished at the end of a sitting, it will be scraped down before another session on the same work begins. This self-critical habit, started in the late 1960s, is borne of the confidence which accompanies long practice. The 'angular' quality of his work is supervenient rather than an intended outcome, and it is his decisive, extended brushstrokes which often result in a sharp-cornered image. As he has said, 'I don't visualise a picture when I start', and the final shape of the image is in one sense the effect of how he works.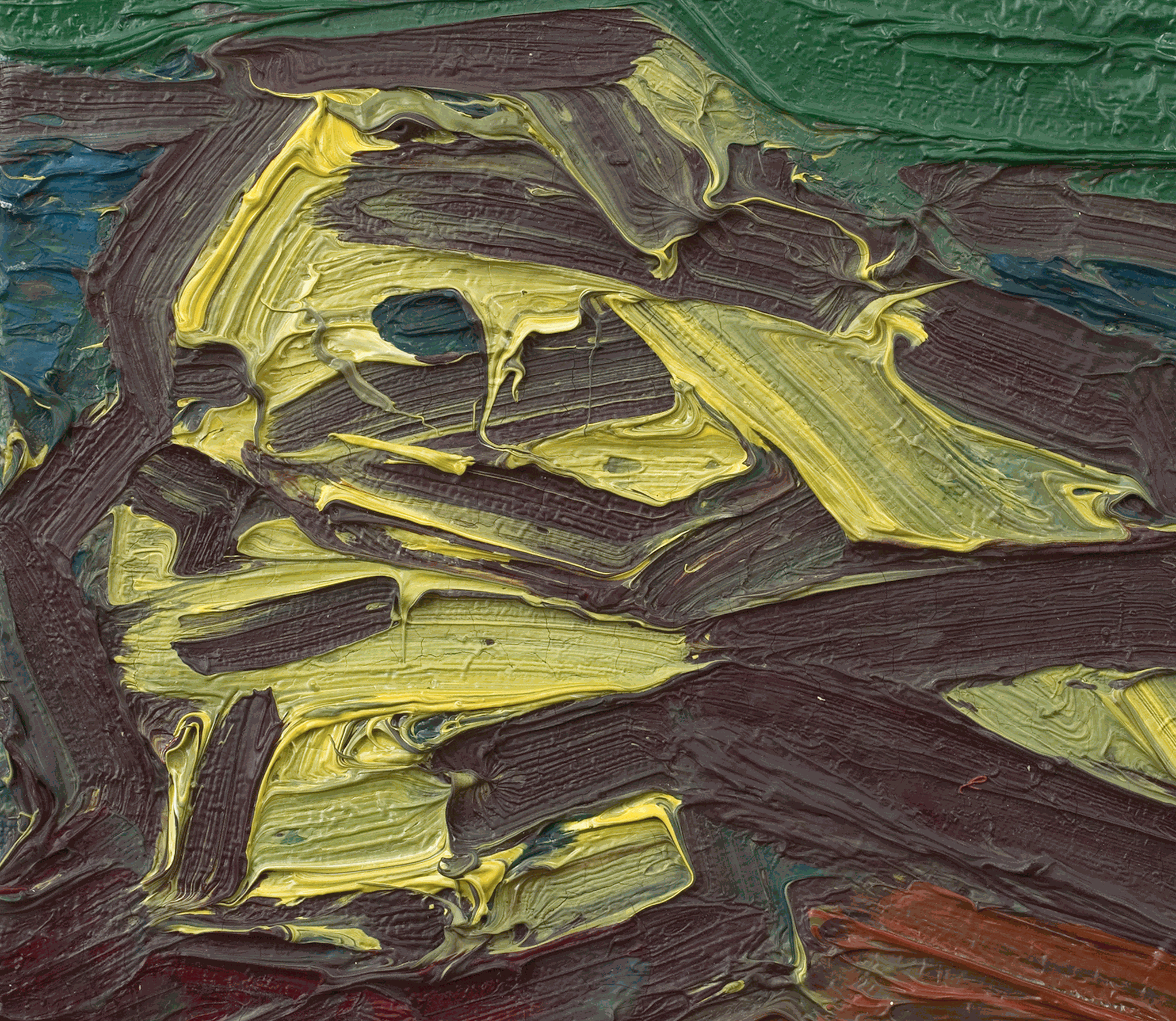 Auerbach insists that his intention is to create an artwork which seems free, as he explained to Catherine Lampert in 1978.

I think all good paintings look as though the painting has escaped from the thicket of prepared positions and has entered some sort of freedom where it exists on its own, and by its own laws, and inexplicably has got free of all possible explanations.

Despite this intention, many of his works imply the use of a schema. In his 1956 Mellon lectures, Ernst Gombrich described the use of schemas as a process of 'making and matching'. Since the ancient Egyptians and earlier, this process involved putting down a mark (a line, a smear, a scuff); comparing this mark with the model (in Auerbach's case a sitter in the studio); and altering it so that it matches one's subject more closely. What is distinctive about the quality of Auerbach's schema is its individuality – never in the history of art was a human body represented along lines like these.
This is not to deny certain formative influences on Auerbach's work. Like much of Walter Sickert's work made after 1914, Auerbach's paintings are based on the use of contrasting non-naturalistic colours. Where Sickert made systematic use of a camaieu method, choosing an arbitrary colour and modulating it through related tones (see InSight LII), Auerbach's approach is at once more decisive and less structured. Head of J.Y.M. is composed from a restricted palette, the predominant colours being green, turquoise, yellow, red, and dark carmine. The work was executed wet-in-wet and, though the colours bleed together in many places, several passages are notable for the sharply delineated monochrome brushstrokes, as in the opposing areas of green at the upper edge and red at the lower right-hand corner.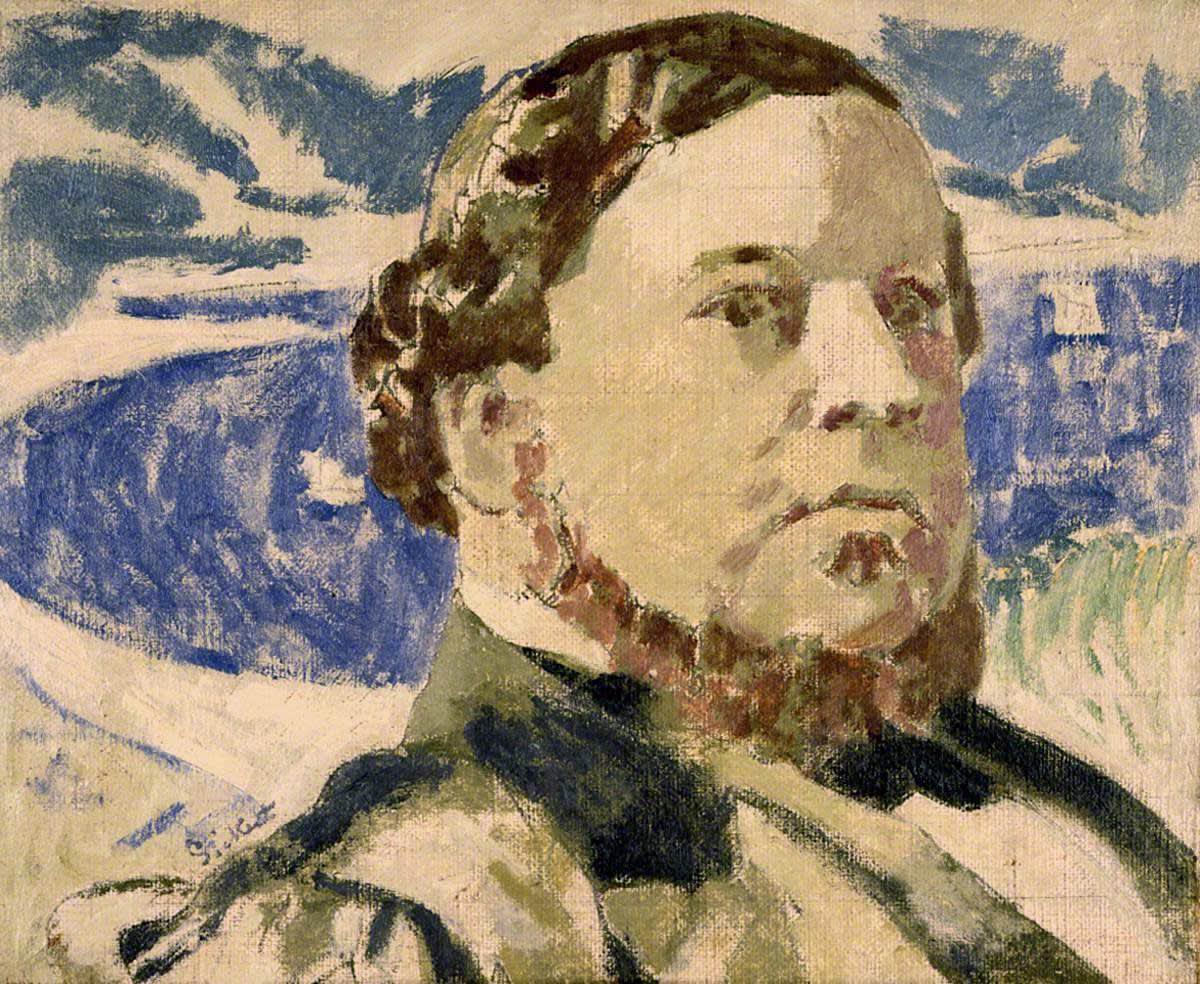 Auerbach expressed his admiration for 'late Sickert' on two occasions, writing in The Listener in 1973 and then the catalogue for the Hayward Gallery's Late Sickert exhibition in 1981.

Sickert's detachment became increasingly evident in his uninhibited procedures. He made obvious his frequent reliance on snapshots and press photographs, he copied, used and took over the work of other, dead, artists and made extensive use, also, of the services of his assistants […]. But these interesting ways of producing paintings would have been, of course, of no interest if the resulting images had not conjured up grand, living and quirky forms.

It is precisely these qualities – the lack of inhibition, the achievement of 'quirky forms' – which has secured the considerable reputation of Auerbach's own work.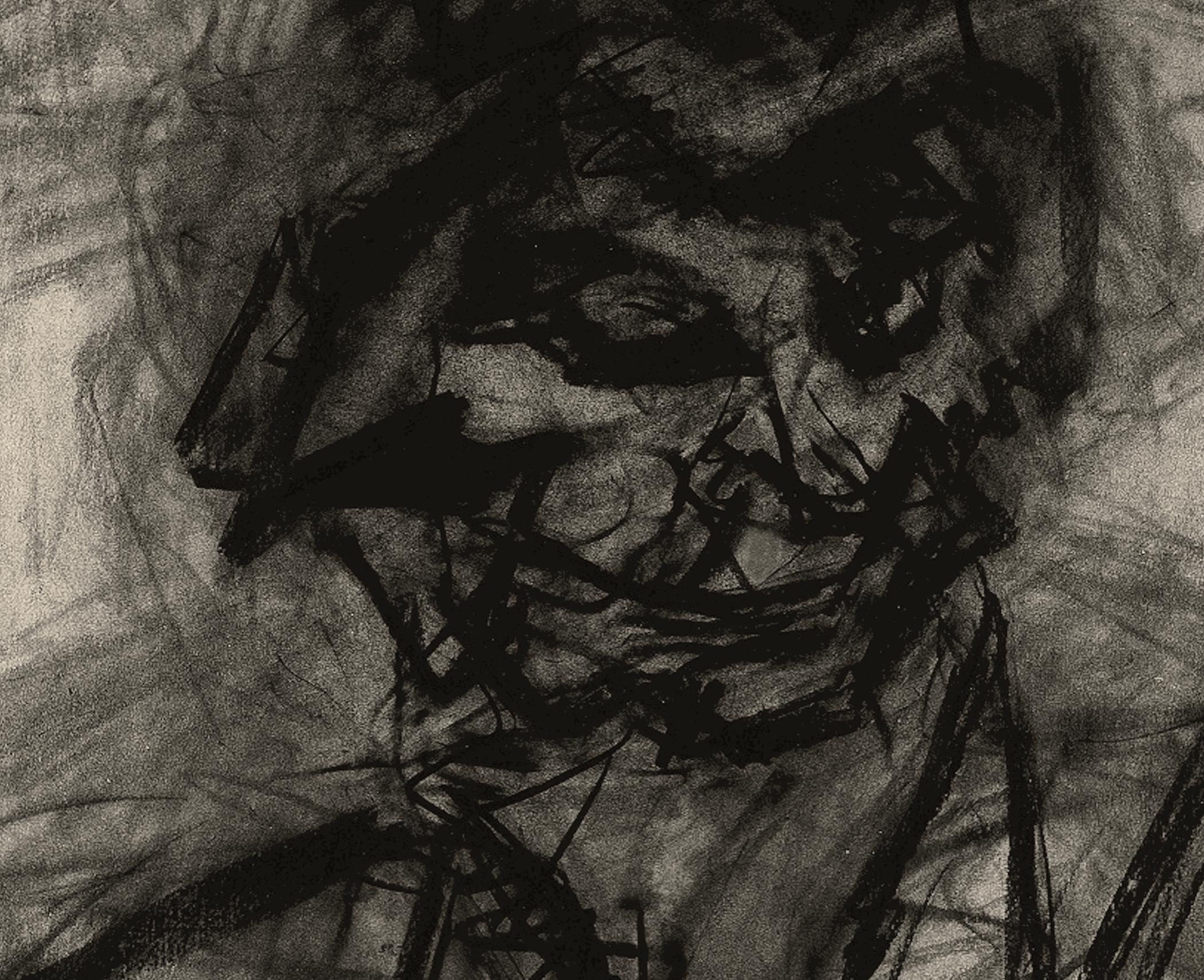 IMAGES
1. Frank Auerbach, Head of J.Y.M., 1971, Private Collection
2. Bob Collins, Frank Auerbach in his Mornington Crescent studio, 1972, National Portrait Gallery © The Estate of Bob Collins
3. Frank Auerbach, Head of J.Y.M. III, 1980, charcoal and chalk on paper, 76.2 x 58.4 cm
4. Head of J.Y.M. (detail)
5. Ernst Gombrich, Art & Illusion (1956, Andrew W. Mellon Lectures)
6. Walter Sickert, The Tichborne Claimant, 1931, Southampton City Art Gallery © Southampton City Art Gallery
7. Head of J.Y.M. III (detail)
February 10, 2021