From 1962 until his death, Craigie Aitchison spent much of his career painting black sitters. He once said, 'When people ask me why I only paint black people […] I always ask them why they only paint white people.'
InSight No. LV
Craigie Aitchison
Alan McNaught with Bird, 1970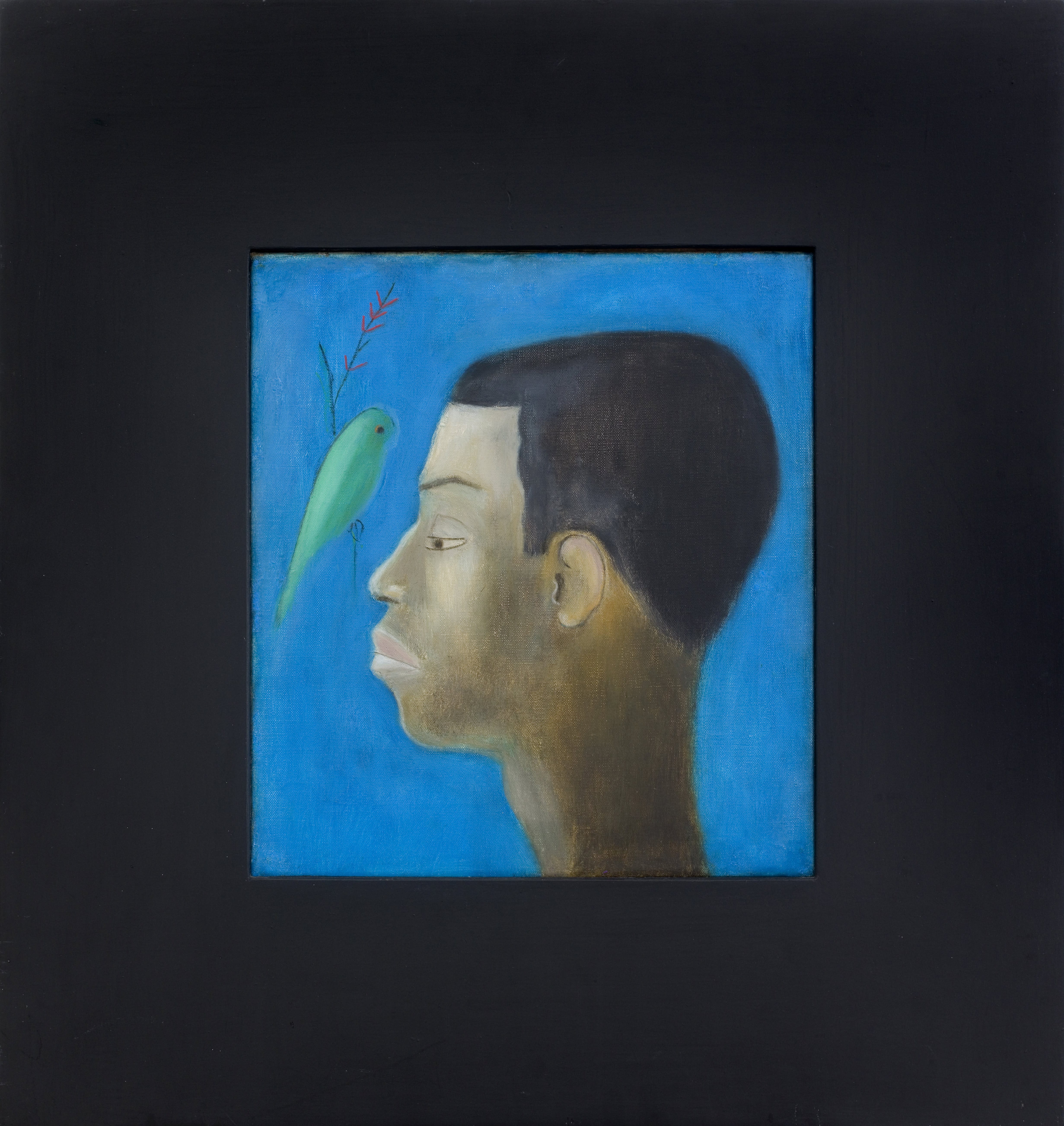 Like the other important sitters of Aitchison's (1926-2009) career, he wanted to paint Alan McNaught because he was black. At a time of heightened racial tension in Britain and south London specifically, Aitchison was a rarity among white artists, being eager to work with black models and entirely uninterested in the political context. In formal terms, he took pleasure placing a black sitter against a bright background of blue, red or yellow, remarking that in this arrangement the other colours tend to 'jump' forward.
The use of such bright colour betrays Aitchison's fondness for kitsch. His home in St Mary's Gardens, Lambeth, was festooned with saccharine ephemera: ceramics, glassware, figurines, ornaments, icons, plastic crucifixes, candlestick holders, jugs, mugs, vases. This cluttered lifestyle suited his work and, using one of the upstairs bedrooms as a makeshift studio, various items from his 'collection' were frequently translated into paint. Alan McNaught with Bird includes one such object: a small green canary, perhaps made of ceramic, clinging to a vertiginous twig. Aitchison had an affinity for birds. He kept (or rather co-habited with) canaries, which were permitted to fly about the house, and birds recur in each genre in his oeuvre from portraits to crucifixions.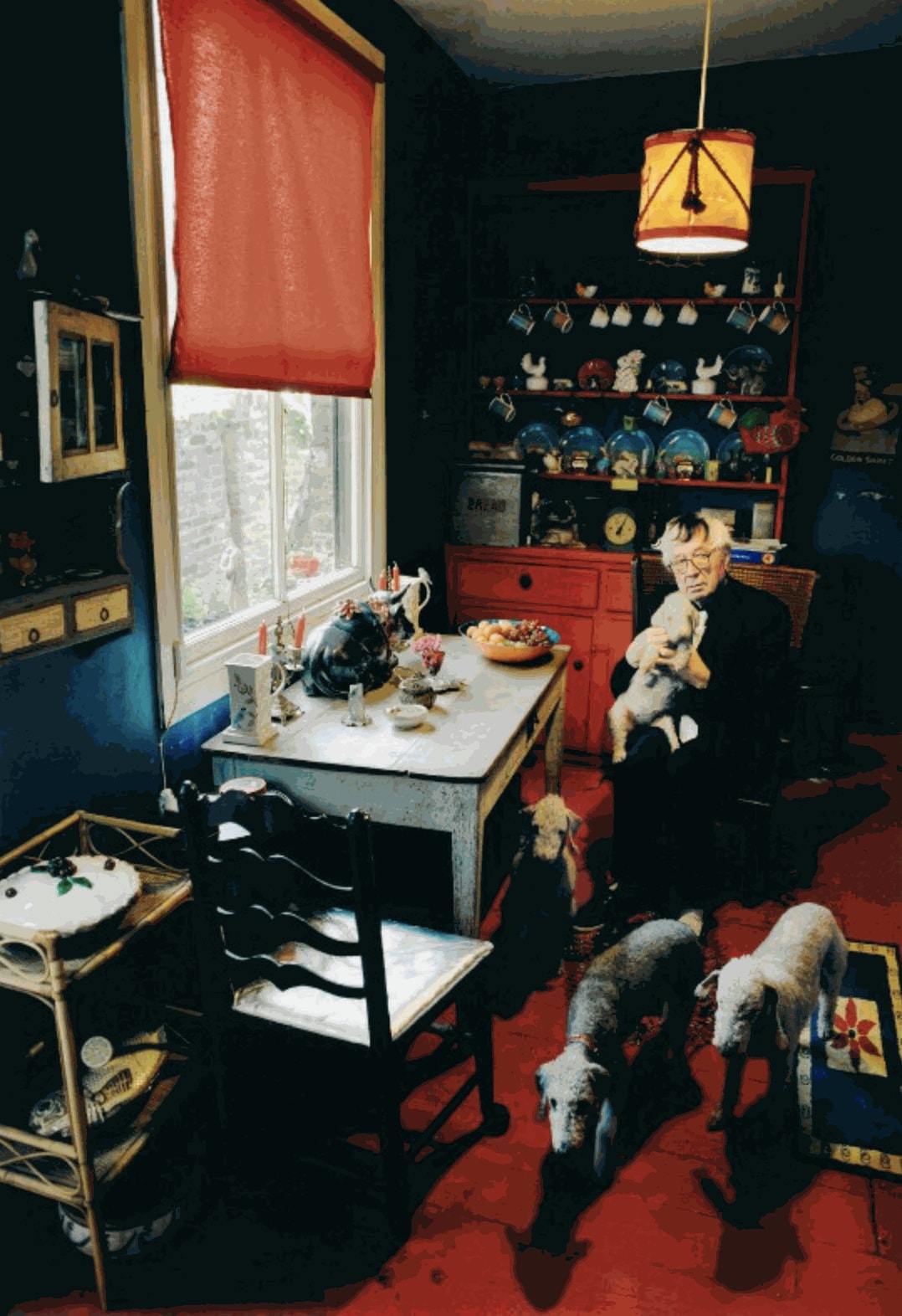 Alan McNaught with Bird was first exhibited in 1970, and then again at Basil Jacobs Gallery a year later as Alan with Green Bird. (Aitchison would occasionally intervene and alter details in his finished works, scraping away and repainting areas, and it is possible that the bird was only made green in the interval between the two exhibitions.) This was a time of rising fortunes for Aitchison. After the closure of Helen Lessore's Beaux Arts Gallery in 1965, his friend Michael Andrews suggested to Marlborough Fine Art that they exhibit his work, a show which duly took place in 1968. By the early 1970s his reputation was growing, and as early as 1975 he received a retrospective in Edinburgh organised by the Scottish Arts Council. (Among his Beaux Arts Gallery peers, Euan Uglow had a touring Arts Council exhibition in 1974 while Frank Auerbach was the next to receive an Arts Council exhibition in 1978.)
Though Aitchison later started using gilded frames for much of his work, Alan McNaught with Bird was framed in a large envelope of plain wood, bereft of mouldings and given a matte finish of dark slate grey. This distinctive type of frame was made with help from his friend Euan Uglow, who favoured a similar construction and format. It was used on a number of Aitchison's works from the period like Daphne with Black Necklace (1968) and Portrait of Carl (1970). As with his choice of sitters, the frame's spacious dark plane is precisely aligned with the painting's surface and creates a contrast with the adjoining area of dazzling blue – a further tool to make the colour 'jump' forwards.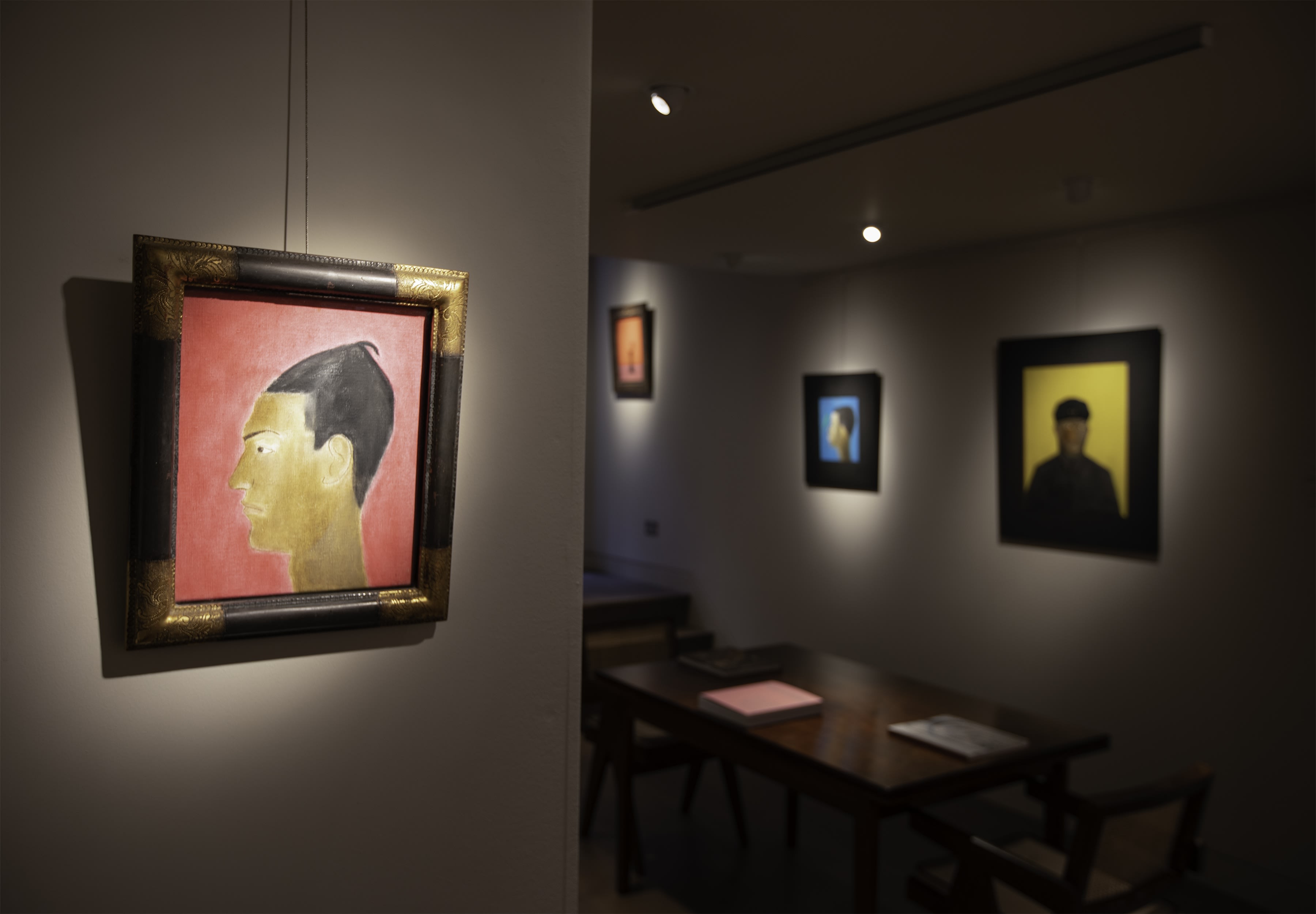 The distinctive colouring and framing of Alan McNaught with Bird is matched by the uniquely eccentric method which Aitchison used to paint it. His technique was recently described by his friend and one-time sitter, the opera director Patrick Kinmonth.

He didn't actually draw an outline at any point. He created the outline. This is the unique quality of his final images, which is that they've been discovered, edge to edge: they haven't been outlined and filled in. And that was his process. It was very tentative and involved a great deal of rubbing out.

Aitchison himself referred to this method as 'itching the line in', advancing one area of colour towards another until he had created the contour of a jawline, a hairline, a nose, and so on. Close inspection of Alan McNaught with Bird reveals just this: a small area at the edge of the sitter's profile where a contest has taken place, the line being edged forwards and back to find the correct form. It is precisely these signs of struggle which give Aitchison's work artistic quality, distinguishing it from the mass-produced ephemera which he loved to paint.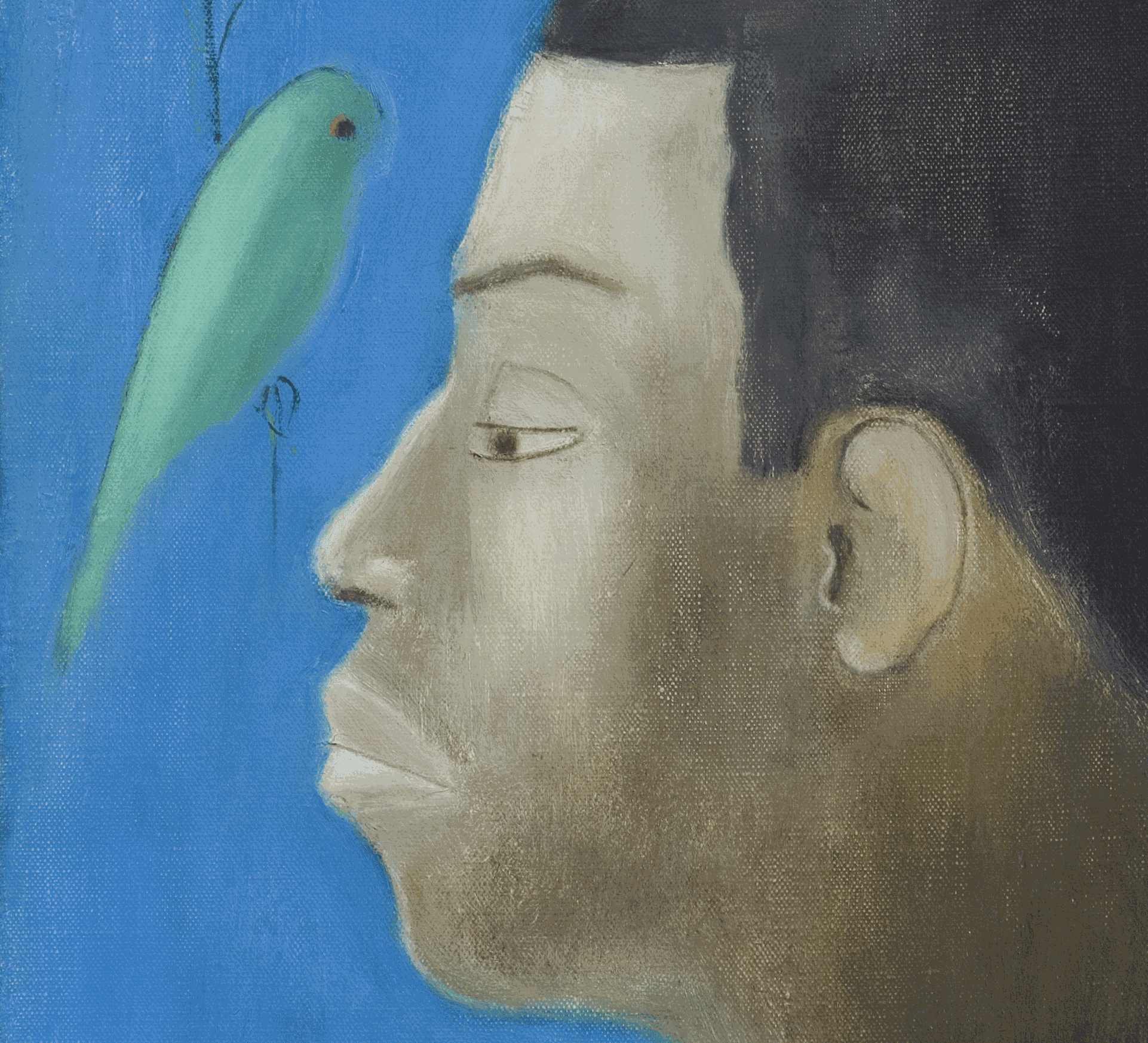 IMAGES
1. Craigie Aitchison, Alan McNaught with Bird, 1970, oil on canvas, 30.5 x 27.9 cm
2. Craigie Aitchison, Portrait of Carl, 1970, Private Collection
3. Jonathan Root, Craigie Aitchison, 2003, National Portrait Gallery © Condé Nast
4. The exhibition catalogue for Aitchison's Marlborough Fine Art exhibition (1968)
5. An installation shot of Craigie Aitchison and the Beaux Arts Generation (Piano Nobile, 2019)
6. Alan McNaught with Bird (detail)
February 3, 2021