Leon Kossoff lived and work his whole life in London. In the 1980s, however, a surge of recognition in the United States marked the burgeoning of his international reputation.
InSight No. XLVIII
Leon Kossoff
School Building, Willesden, Winter, 1981
Kossoff's (1926–2019) first New York solo exhibition was held in March 1983 at Hirschl & Adler's gallery on Madison Avenue. Though it included some of the defining works from earlier in his career, two new paintings must have dominated the hang: School Building, Willesden, Spring, executed sometime in spring 1981, and School Building, Willesden, Winter, completed in December of the same year. The former was illustrated on the front cover of the exhibition catalogue.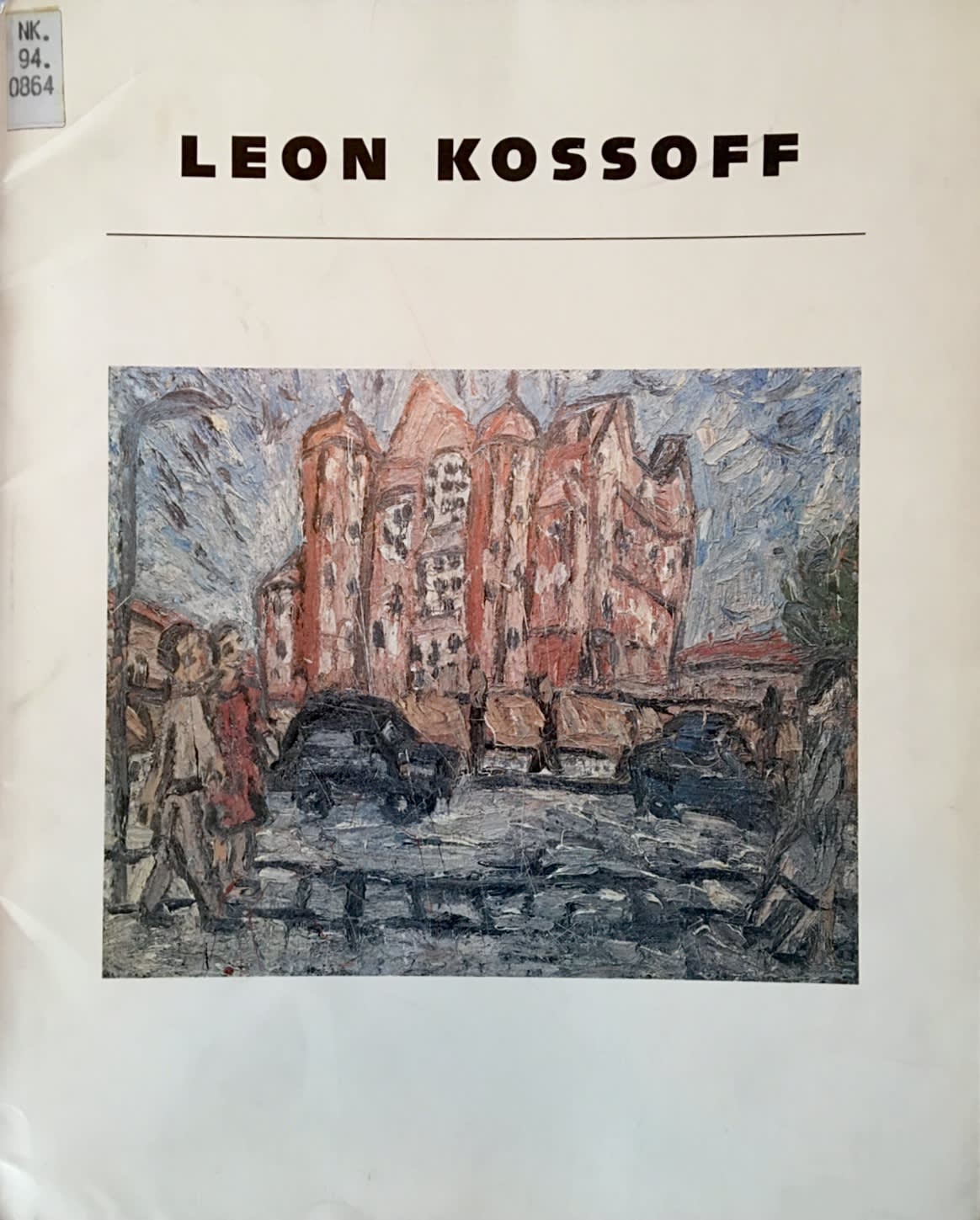 Both were large paintings measuring over one-and-a-half metres wide. Neither had previously been displayed in London. Kossoff's star had begun to rise on the western seaboard in 1982 when L.A. Louver became his representative there. The Hirschl & Adler show followed soon afterwards and before the end of the decade one of his portraits was acquired by the Metropolitan Museum of Art. (The vendor acting on Kossoff's behalf, Anthony d'Offay, had some success with the Met over that decade, also selling them a still life by Duncan Grant and a late self-portrait by Andy Warhol among other things.) Though the fervent, loaded-brush application of paint in Kossoff's school building paintings would have been familiar and comprehensible to an American audience, his solemn and poignant imagery of suburban streets must have been entirely new to many of Hirschl & Adler's visitors.
In School Building, Willesden, Winter, fine streaks of light grey paint pass from top to bottom over the image, overlaying and embroidering it in a manner suggestive of rain or sleet. During a visit to Piano Nobile's exhibition of his work in spring 2019, Kossoff explained that these trails were not purposeful but rather a consequence of painting with a loaded brush – it's part of the process, he said.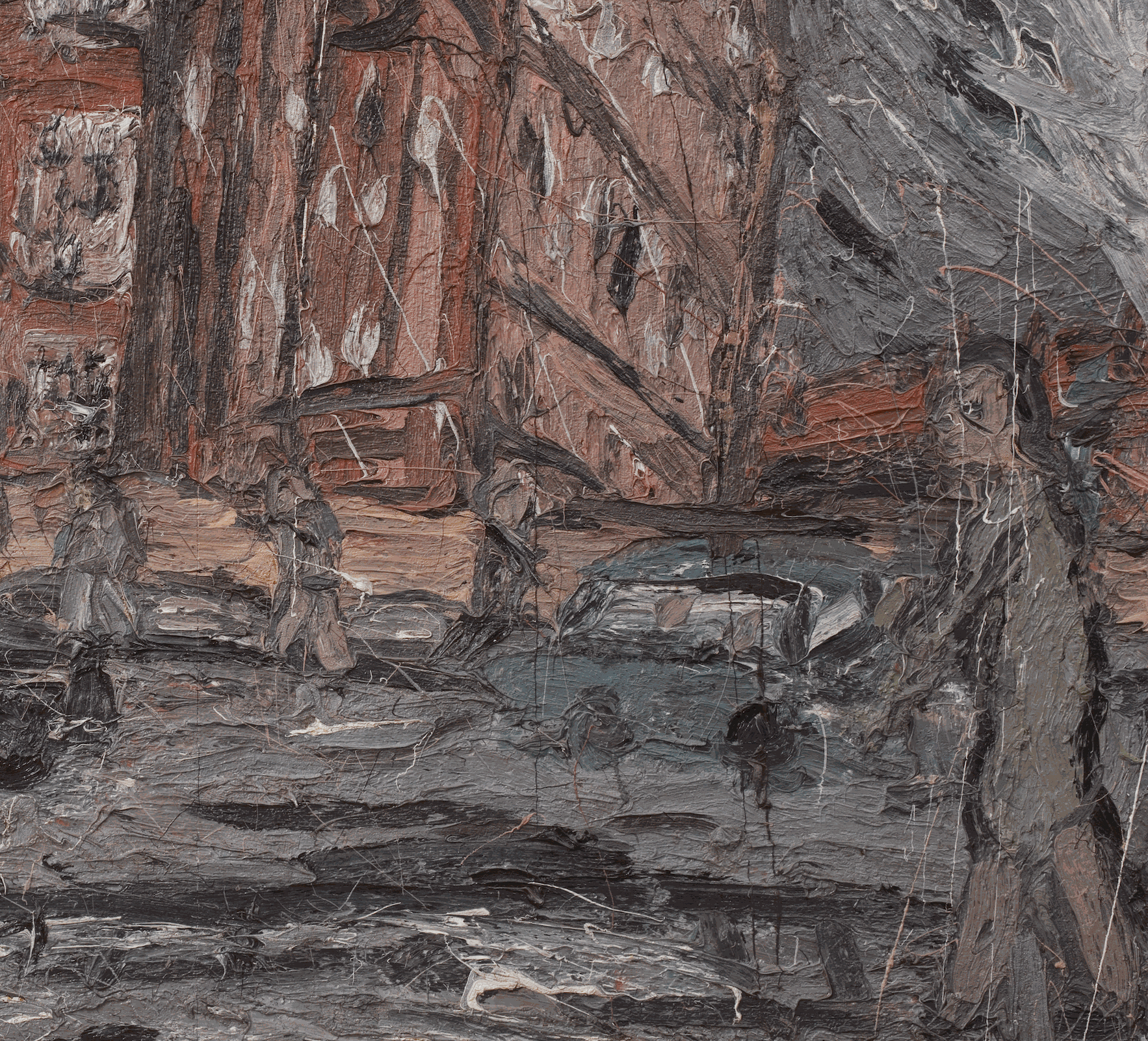 An elective affinity might be discovered between these marks in Kossoff's works and the surface of Van Gogh's painting Rain (1889, Philadelphia Museum of Art). Though Walter Sickert disliked Van Gogh as a painter, he conceded of one picture that 'the landscape of rain does really rain with furia'. Unlike Sickert, Kossoff deeply admired Van Gogh and this perhaps tells in the unintended streaks. They suited his purpose, even if they were not 'meant'.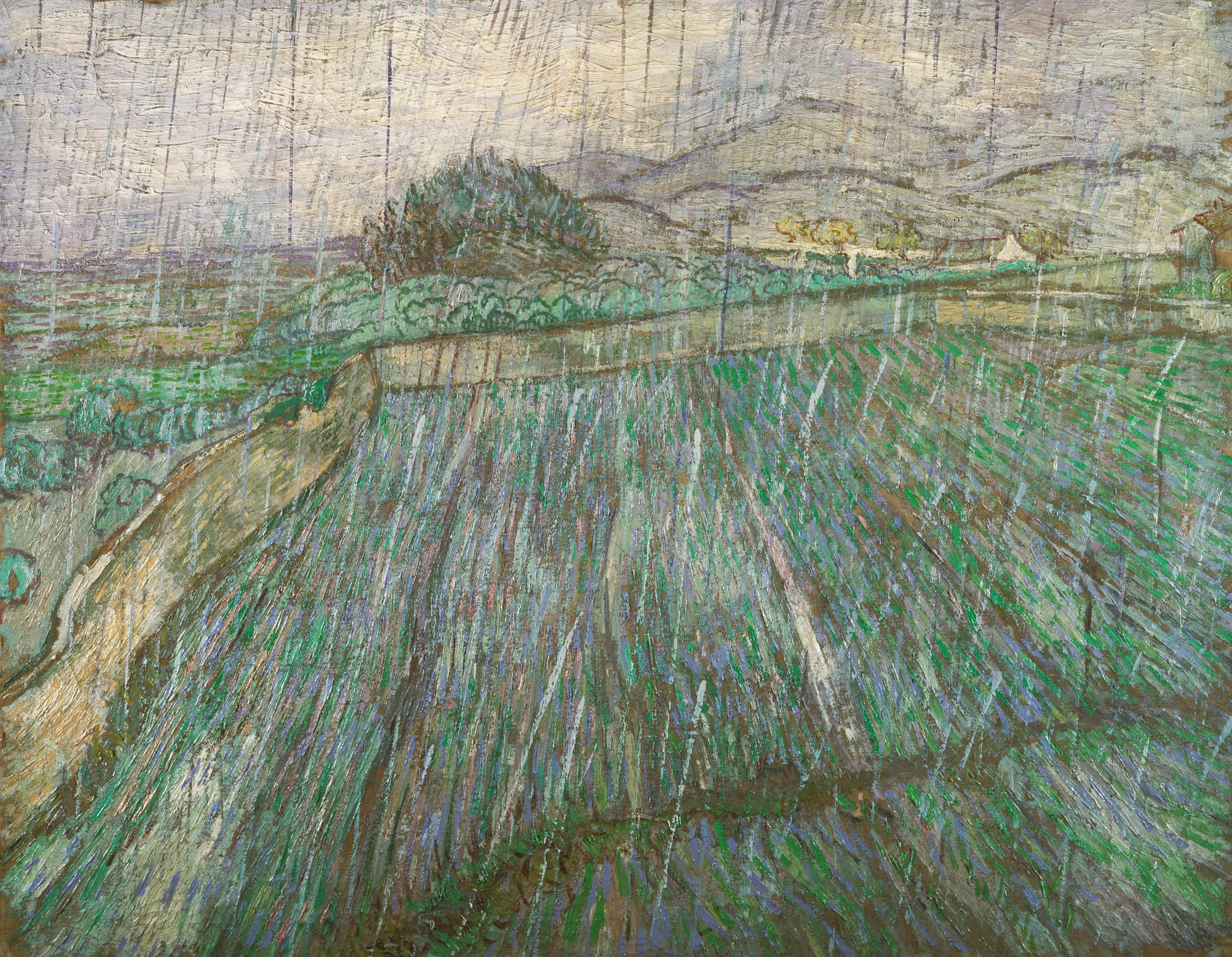 Many of Kossoff's paintings followed from years of experience drawing a particular subject. He executed his first charcoal study of the Willesden school building no later than 1979 – a full two years before he put paint to board. Writing to David Sylvester in 1995, he explained the process.
My paintings from the subjects outside the studio have always begun with exciting visual encounters. Yet though the first impact is compelling it sometimes takes me a year or two before I become involved. I might begin with a sketchbook of tentative drawings – sometimes my ideas never develop past this stage. A year or so later I might start drawing more ambitiously and visit the site more frequently.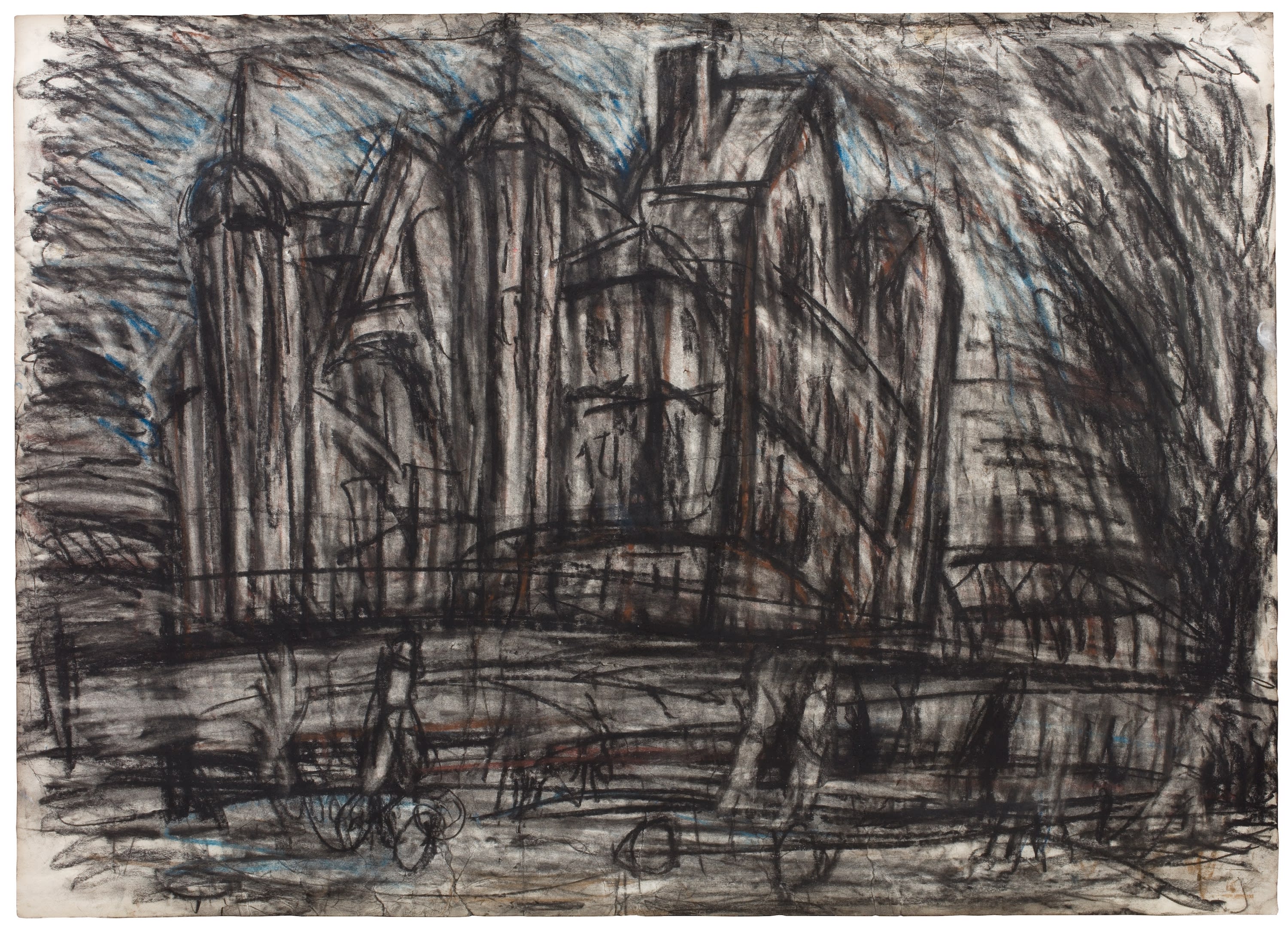 The encounter which prompted these large and arresting images took place on Dudden Hill Lane, a thirty-minute walk from Kossoff's home and studio. A born Londoner, this particular school building perhaps stirred memories of his own school in Hackney, also of three stories and similarly dominated by imposing gables. In any case, it continued to interest him until 1985. It was converted into apartments sometime later. An important group of work in Kossoff's development, the school building paintings have the same restless, thrusting, vertiginous quality which surfaced again in subsequent paintings of Christ Church, Spitalfields. Like those works, School Building, Willesden, Winter is a monument to Kossoff's relationship with London.
IMAGES
1. Leon Kossoff, School Building, Willesden, Winter, 1981, oil on board, 137.5 x 175.3 cm
2. The catalogue of Hirschl & Adler's Leon Kossoff exhibition in 1983
3. Leon Kossoff, Portrait of Chaim No. 1, 1987, Metropolitan Museum of Art, New York © Leon Kossoff Artistic Estate
4. School Building, Willesden, Winter (detail)
5. Vincent Van Gogh, Rain, 1889, Philadelphia Museum of Art
6. Leon Kossoff, School Building, Willesden No. 2, 1981, Private Collection © Leon Kossoff Artistic Estate
7. Dudden Hill County School, Willesden, 1976 © London Metropolitan Archives, City of London
December 9, 2020