At a time of heightened awareness about racial inequality, these three portraits of South African anti-apartheid leaders have special poignance. All three pioneered the non-violent movement to end segregation and bring political equality to their country.
InSight No. XXXVIII
Adam Birtwistle
Tutu, F.W. de Klerk, and Mandela, 2007-08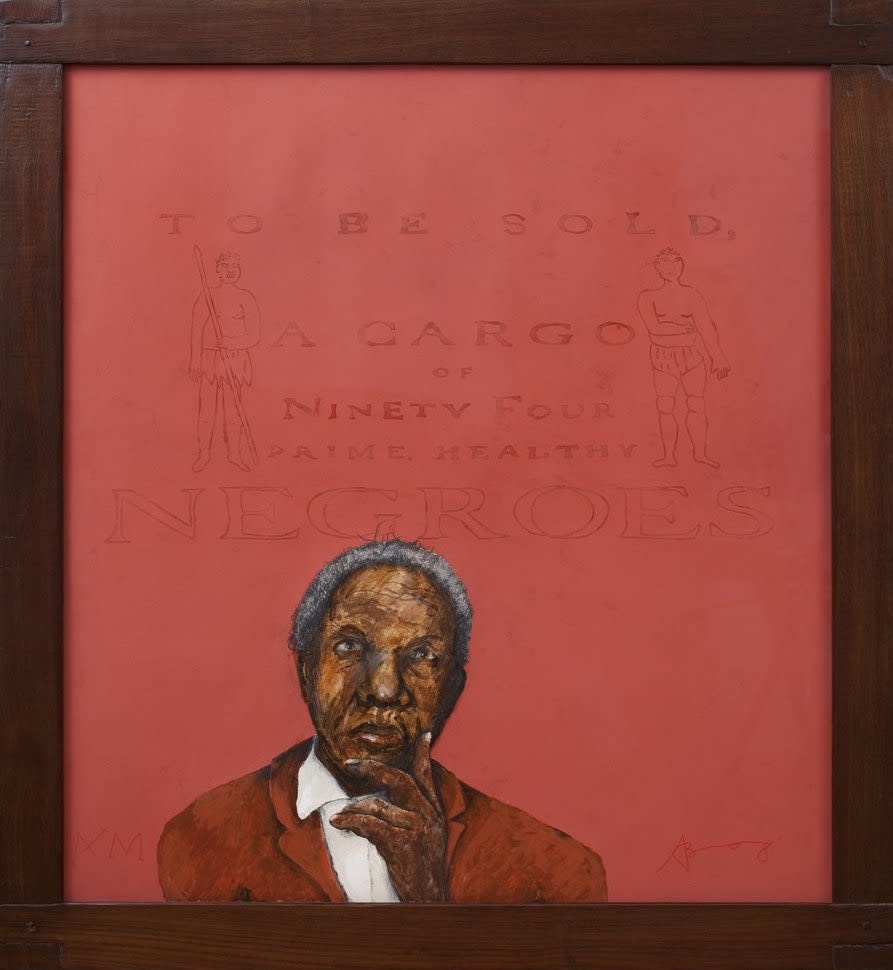 In 1993, Nelson Mandela and Frederik Willem de Klerk were awarded the Nobel Peace Prize. It was given to them 'for their work for the peaceful termination of the apartheid regime, and for laying the foundations for a new democratic South Africa' – a remarkable political reversal and a victory for racial equality. Mandela was the first President of an apartheid-free South Africa, while de Klerk oversaw the dismantling of apartheid as President between 1989 and 1994 and subsequently served as Mandela's Deputy President.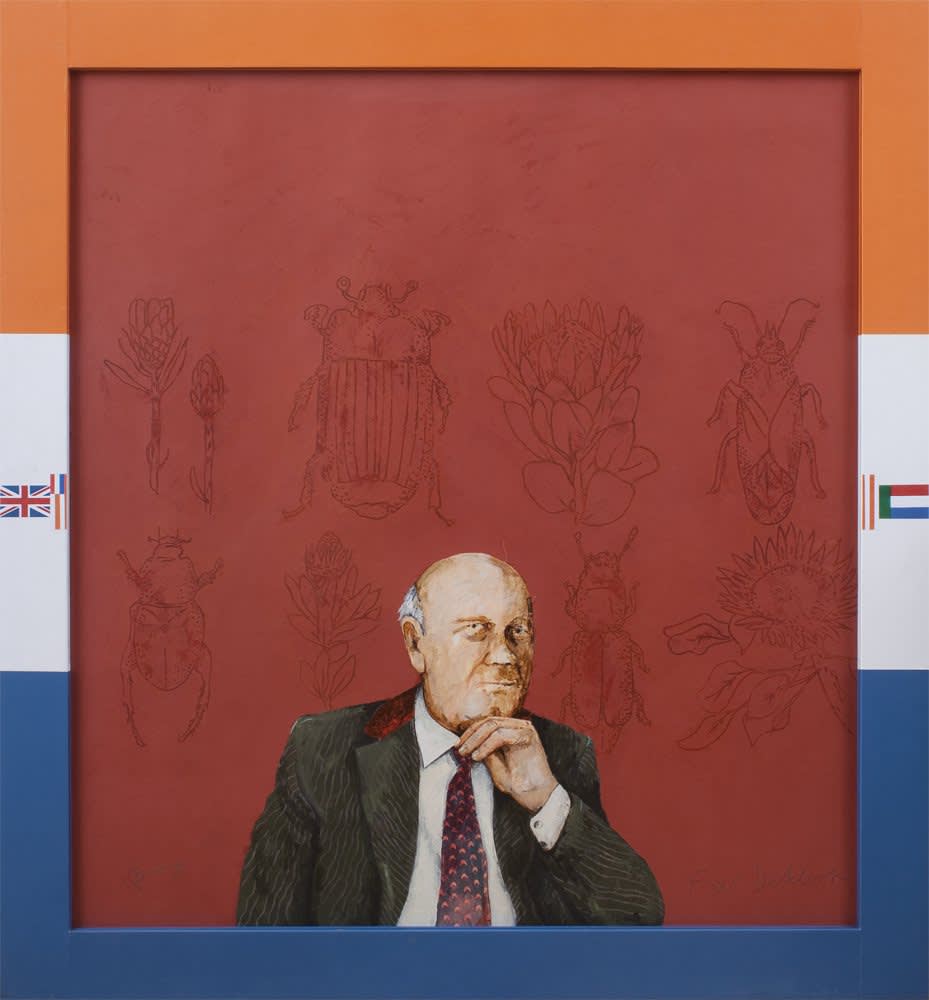 Nine years earlier in 1984, the Bishop of Johannesburg Desmond Tutu had also been awarded the prize, again for peacefully opposing the country's racist apartheid regime. He was praised 'for his clear views and his fearless stance'. A widely distributed anecdote gives a strong insight into his character. Like so many white South Africans, one particular man came to regard Tutu as a heathen troublemaker because of propaganda circulated by the apartheid state. Noticing Tutu in the airport one day, he went out of his way to barge past him, knocking him over. The bishop fell on his back. Opening his eyes, gazing up at the man, and realising what had happened, Tutu looked on him with serene eyes and said simply, 'God bless you, my son'. The story continues that the white man went away vexed, troubled by this disproportionate kindness, and shortly afterwards repented of his hatred and of apartheid. Whether the story is true or not, it neatly symbolises the relentless compassion and patience exhibited not just by Tutu, but by the non-violent anti-apartheid movement as a whole.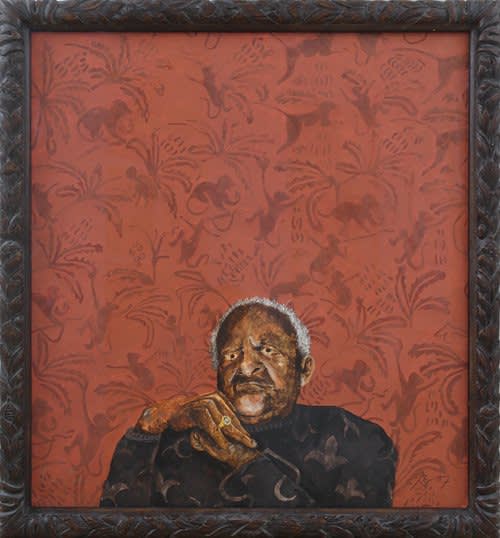 These three men and their achievements were commemorated in a trio of portraits by Adam Birtwistle (b. 1959) in 2007 and 2008. Tutu and de Klerk both sat for him while they were on business in London, with Birtwistle making drawings and taking photographs of them on separate occasions – Tutu in the suite where he was staying at The Savoy Hotel and de Klerk in his Mayfair office. Mandela was unavailable to sit, and the portrait of him was worked up using a photograph that appeared in Time on 13 November 2006.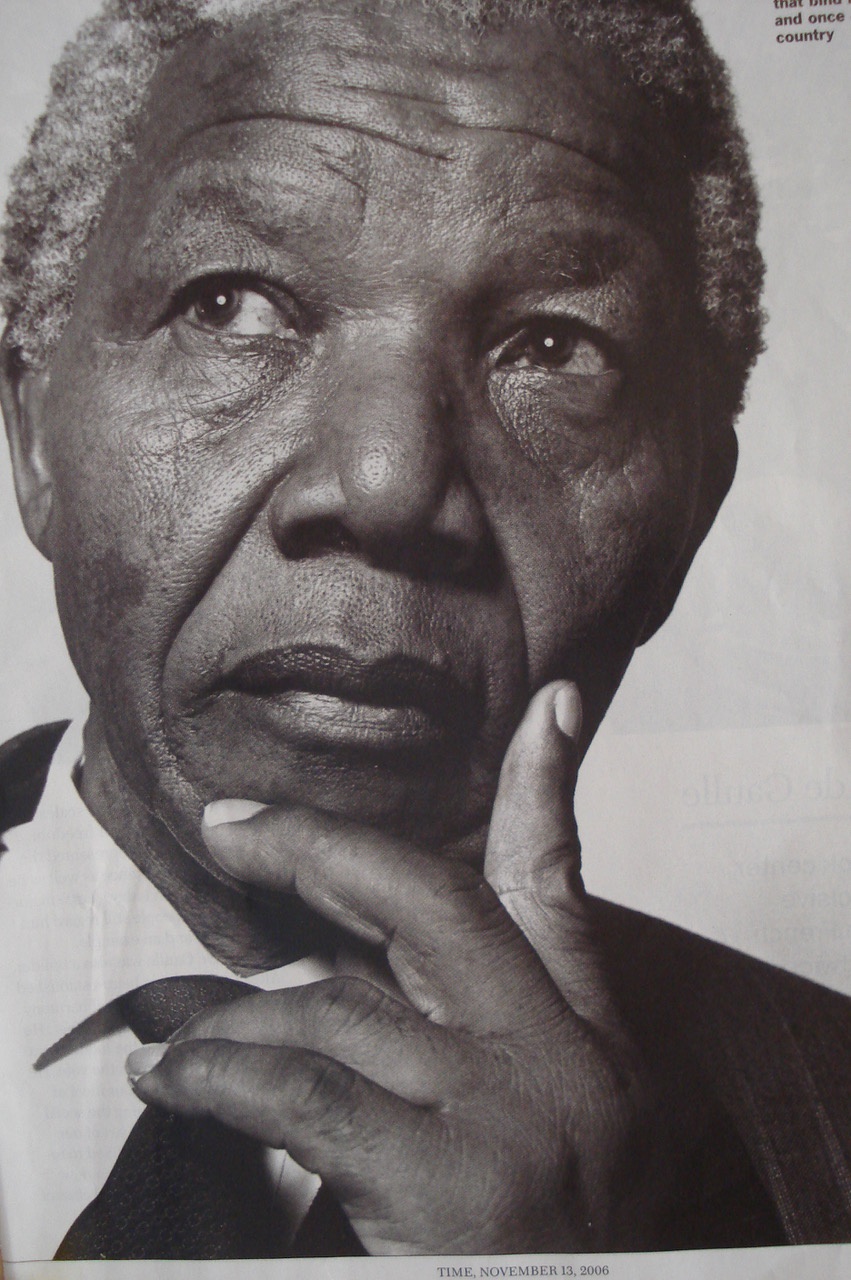 The backgrounds of each portrait are executed in a uniform hue of earthen red, though the imagery displayed is specific to each work. The space above Mandela's head is particularly notable. It is filled by type taken from a 1769 pamphlet advertising the sale of black slaves. It reads: 'To be sold, a cargo of ninety four prime, healthy Negroes'. This is a disturbing reminder of the time when many black people were deprived of their liberty for the enrichment of white merchants, a deplorable historical inequality which is still resonating today. The political achievements of Mandela, de Klerk and Tutu was to free black South Africans from their historical position of serfdom, to enfranchise them, and give them their political rights as citizens in an equal society. The text used in Mandela's portrait is a juxtaposition, as such.
The backgrounds in the portraits of Tutu and de Klerk are subtler, though no less meaningful. Each is decorated with flora and fauna. For Tutu, the dense patchwork jungle of trees and apes was derived from the wallpaper of the hotel room where the sitting took place. For de Klerk, in addition to the frame being washed with the colours of the old South African flag, the background is adorned with king protea and dung beetles – one is the country's national flower, while the other plays a significant role in the country's ecosystem by enriching the soil. Both backgrounds show a playful detachment which is characteristic of Birtwistle and his work.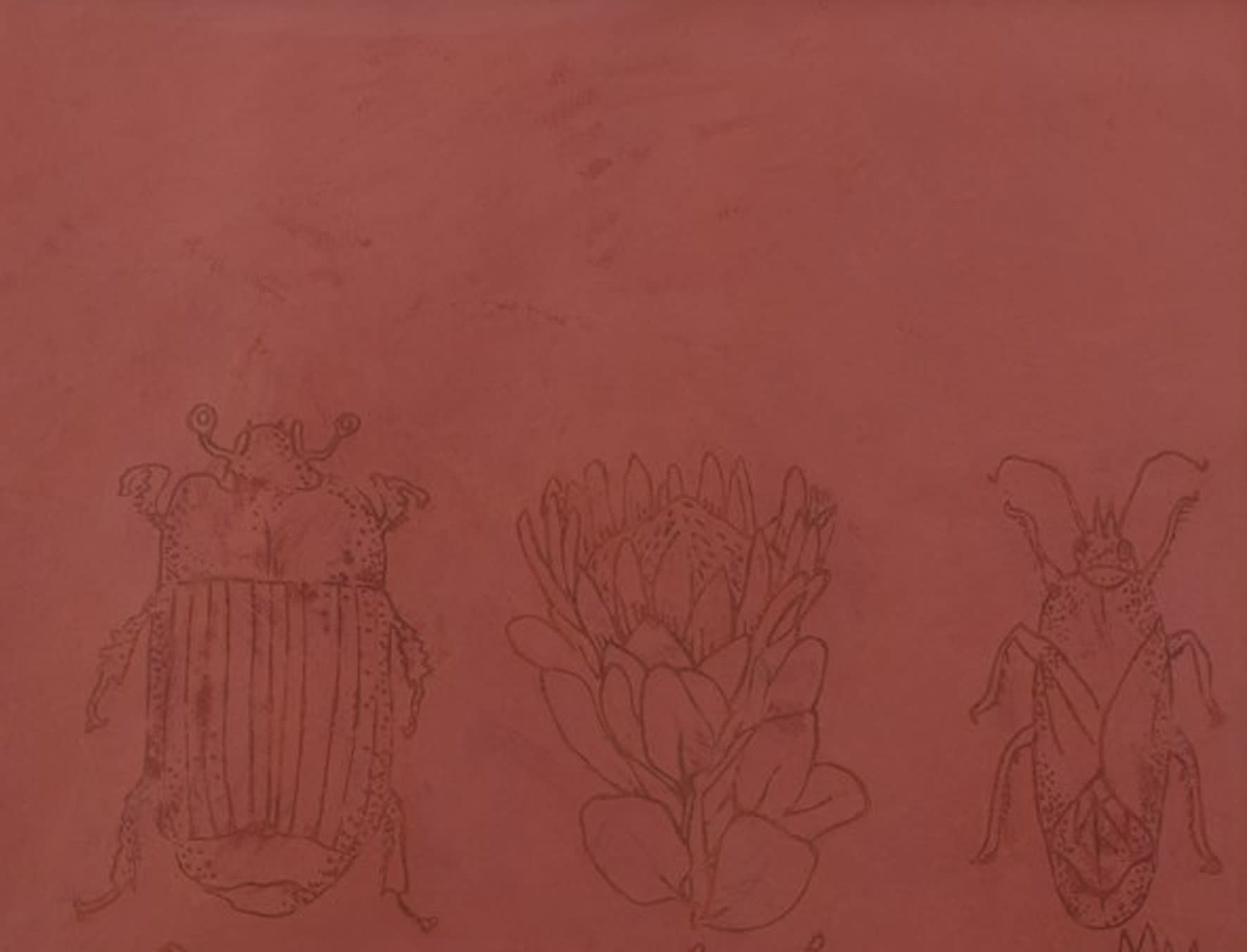 The imagery of black political leaders was of acute interest to the artist in the early 2000s. A central theme in his work is the portrayal of long-dead historical figures, ranging from Nietzsche to Churchill. Other portrait subjects at the time of the Nobel-winning trio included Malcolm X and Martin Luther King, the latter of which bore the same legend as Mandela's portrait. Along with the portraits of anti-apartheid campaigners, such paintings cement these historical figures in the present and pose as a reminder that their goal of racial equality still has yet to be achieved.
IMAGES
1. Adam Birtwistle, Mandela, 2007, tempera and gouache on linen paper, 112 x 124 cm | For Sale
2. Adam Birtwistle, F.W. de Klerk, 2008, tempera and gouache on linen paper, 112 x 124 cm | For Sale
3. Adam Birtwistle, Tutu, 2007, tempera and gouache on linen paper, 112 x 124 cm | For Sale
4. A photograph of Mandela from Time magazine
5. Advertising for a slave sale in Charlestown, USA, 1769
6. W.F. de Klerk (detail)
October 1, 2020