In a special edition of InSight, Richard Shone writes about a mesmerising nude from the beginning of Sickert's Camden Town period. Shone specialises in Sickert's work. He has curated exhibitions and written about the artist on many occasions

.
InSight No. XIV
Walter Sickert
The Studio: The Painting of a Nude, c. 1906
This mysterious and spatially enthralling work, one of Walter Sickert's finest North London interiors, was painted in 1906 when Sickert had recently returned from abroad to live in England. He soon had several studios in Camden Town, particularly at 6 Mornington Crescent, as well as at 8 Fitzroy Street in London's more familiar artists' quarter, just north of Oxford Street. In Camden Town he was the pioneering recorder of dim back rooms, iron bedsteads, dusty mirrors and all the bric-à-brac that gave context to the ill-assorted lives of their inhabitants. It was still a district recognisably the London of Dickens and Gissing. But it should be stressed that Sickert was not a constant inhabitant himself (he rarely lived and worked in the same place) and he reconstructed Camden Town as his own carefully appointed stage set.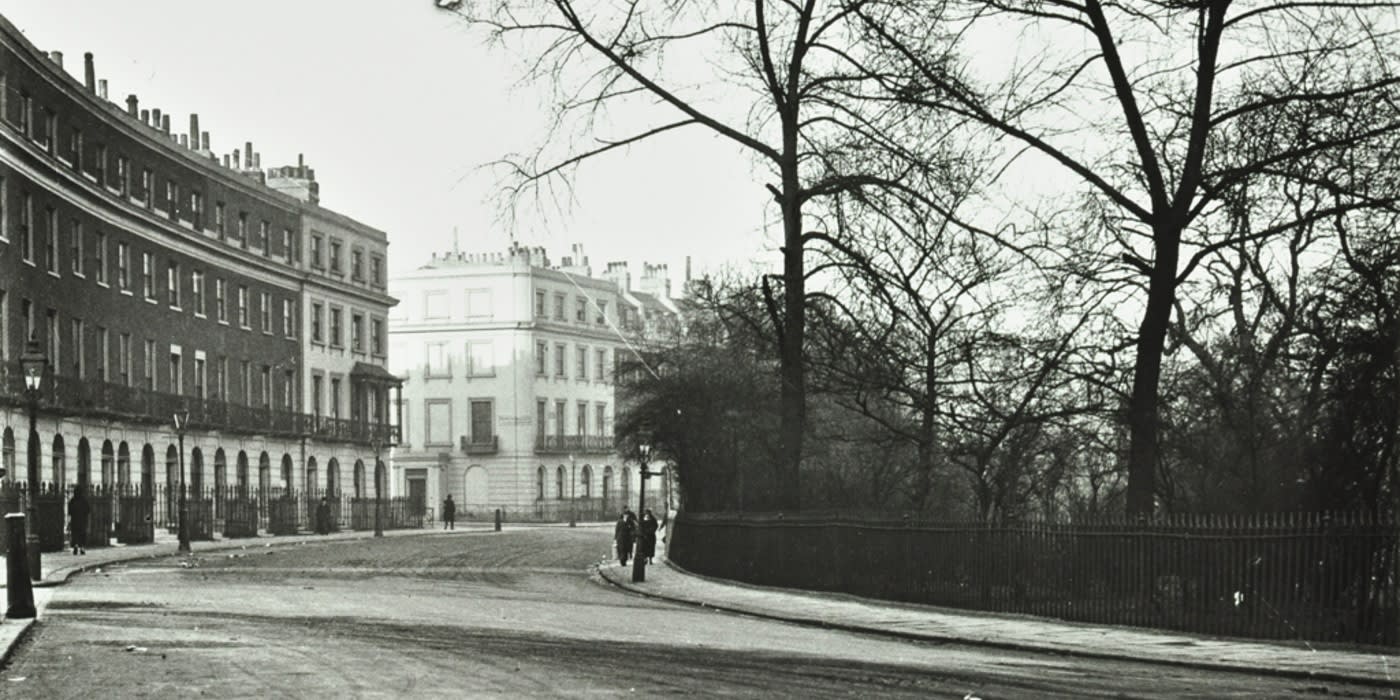 Sickert had been painting nude figures in the previous few years in Venice and Dieppe, some of them extremely frank in their anatomical confrontations or in the bold interrelation of two women. But his first years in London are notable for a series of single nude figures that are unequalled in British art. His models are not conventionally attractive or 'paintable'; none could match the seemly gentility of nudes seen in, for example, works at the New English Art Club's exhibitions; and none has the allure of any possible transaction (unlike Manet's Olympia for example). Nor did Sickert care for the nude in a polite or airily symbolic setting. His nudes had to be seen in "surroundings that mean something", in which, as he wrote, the figure provides "a gleam of light and warmth and life".
Sickert's models – we know several of them intimately – are often somewhat frayed at the edges, with worn features above folds of flesh. It is not clear where he found his models; some emerged from his domestic life or neighbourhood (such as Marie Hayes in Ennui or Mrs Barrett or Emily Powell, known as 'Chicken' ); others were professionals and others, surely, local prostitutes, as were the girls he had painted in Venice. There was no great distance between being an artist's model and being a prostitute – a distance that had narrowed throughout the art and literature of nineteenth-century France.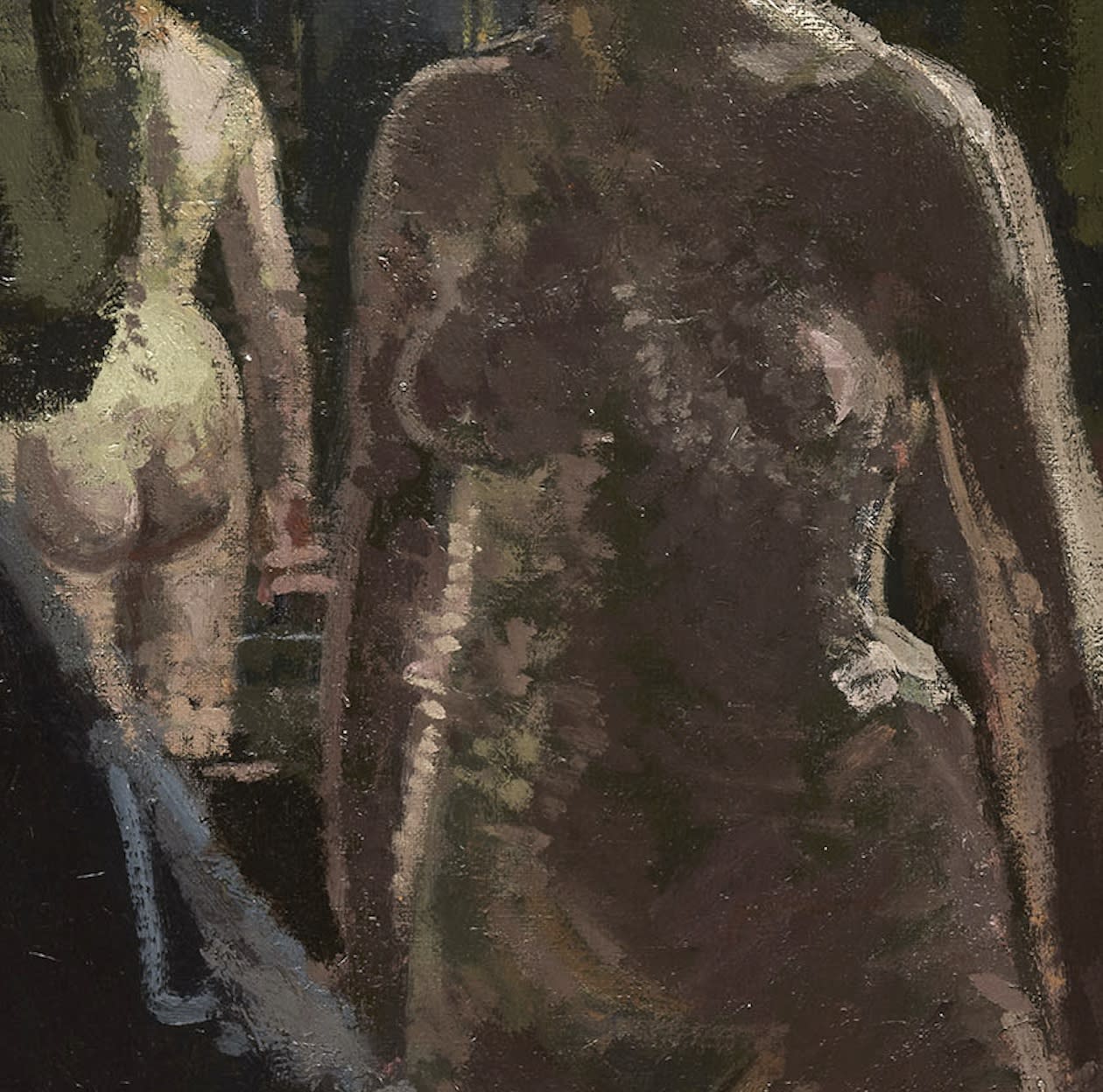 Whatever their circumstances, the women came to Sickert's studio as components of the shabby life he gave them on canvas. They belonged to the furniture and ornaments he acquired to dress the sets of his working-class rooms – the oleographs, the stuffed birds, the blatant chamber pots on uncarpeted floors. They are all part of Sickert's dissenting voice. Not for him "the nicely got up young person". Each of these intimate paintings was in a sense a mark of his irritation with and disapproval of most of the art he saw around him. And he could be extremely irritable, as we know from the Camden Town Murder series.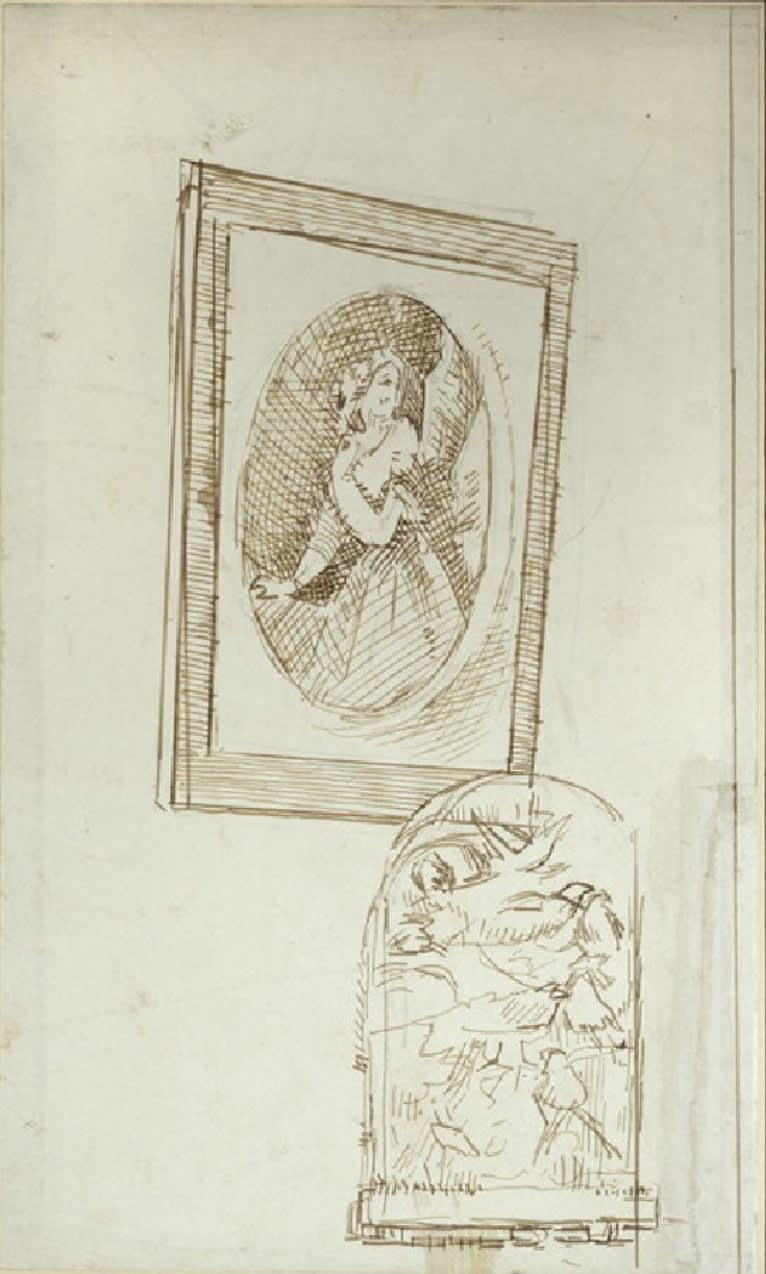 The Studio: The Painting of a Nude is a superb example of Sickert's mastery of light effects in a rich distribution of varied marks while using a low-toned palette, the whole image itself a single reflection. Light feels its way across the room, veiling or revealing, glows from the mirror, is bright and sharp as it catches the model's neck or hip, and then dissolves into a scherzo of hatching through her breasts and down her torso. Then all is interrupted by a morose, empurpled diagonal – Sickert's arm at upper left reaching down to the right corner and ending in his hand and brush.
There is certainly an element of the sinister in this dark intrusion, almost an admonition to the viewer: 'Do not come in!' Here is the most succinct self-portrait in Sickert's oeuvre – one that brims with self-portraits, nearly every one of which depicts the artist in disguise, from The Juvenile Lead, to Abraham and Lazarus, The Rural Dean and The Domestic Bully. But here there is nothing but his painting hand and the fruits of the 'breathless listening' of his eyes.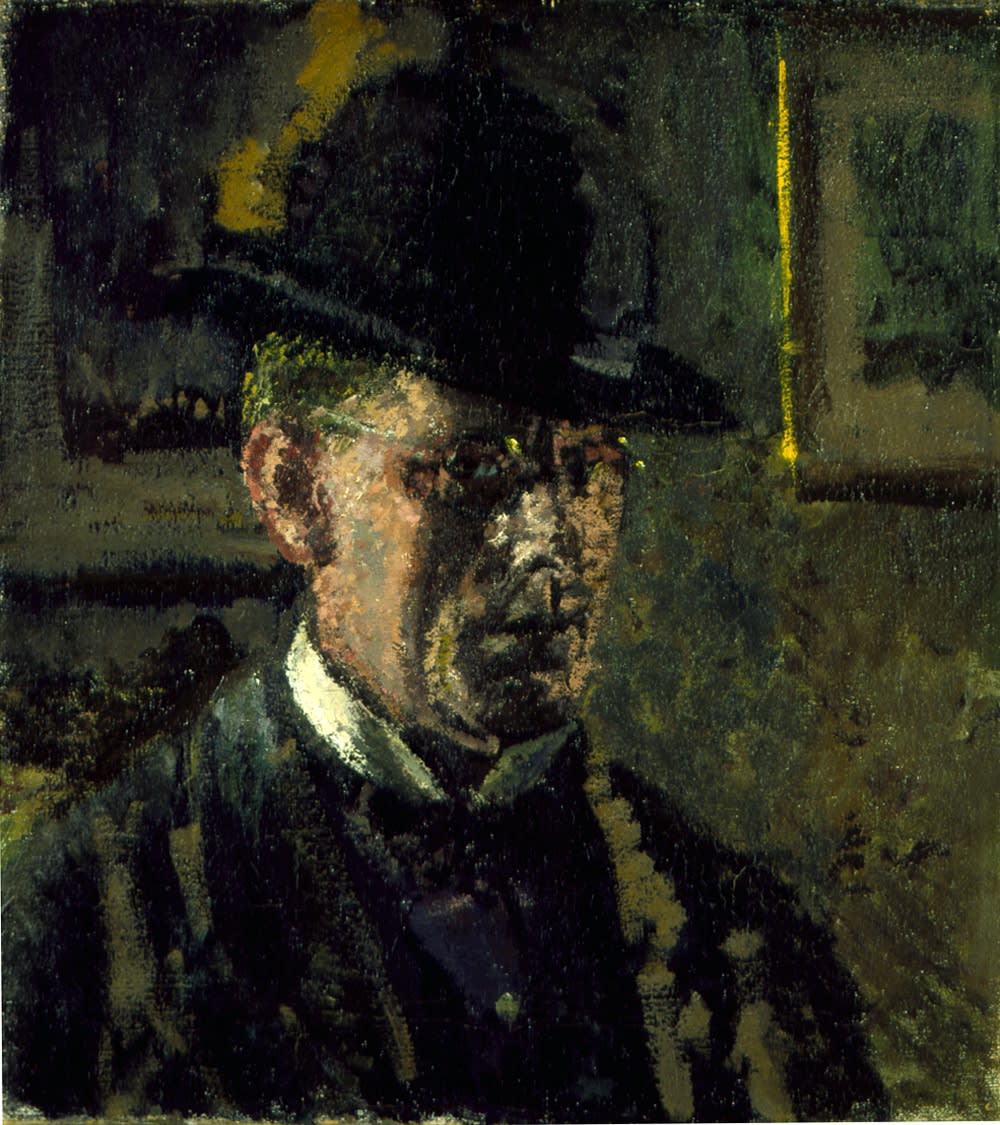 IMAGES
1. Walter Sickert, The Studio: The Painting of a Nude, c. 1906, oil on canvas, 76 x 50 cm
2. Mornington Crescent in 1924
3. Walter Sickert, Conversations, c. 1903-4, Private Collection
4. The Studio: The Painting of a Nude (detail)
5. Walter Sickert, Study for 'Ennui': The Case of Stuffed Birds, c. 1914, Ashmolean Museum of Art & Archaeology, Oxford © Ashmolean Museum, University of Oxford
6. The Studio: Painting of a Nude (detail)
7. Walter Sickert, The Juvenile Lead, 1908, Southampton City Art Gallery © Southampton City Art Gallery
May 22, 2020