Whippets – toddler-scale descendants of the greyhound – were first introduced to Lucian Freud sometime in the late 1970s. His friend Susie Chancellor had a pair of them, and she later gifted a puppy called Pluto to the artist.
InSight No. XIII
Lucian Freud
Head of a Woman, c. 1980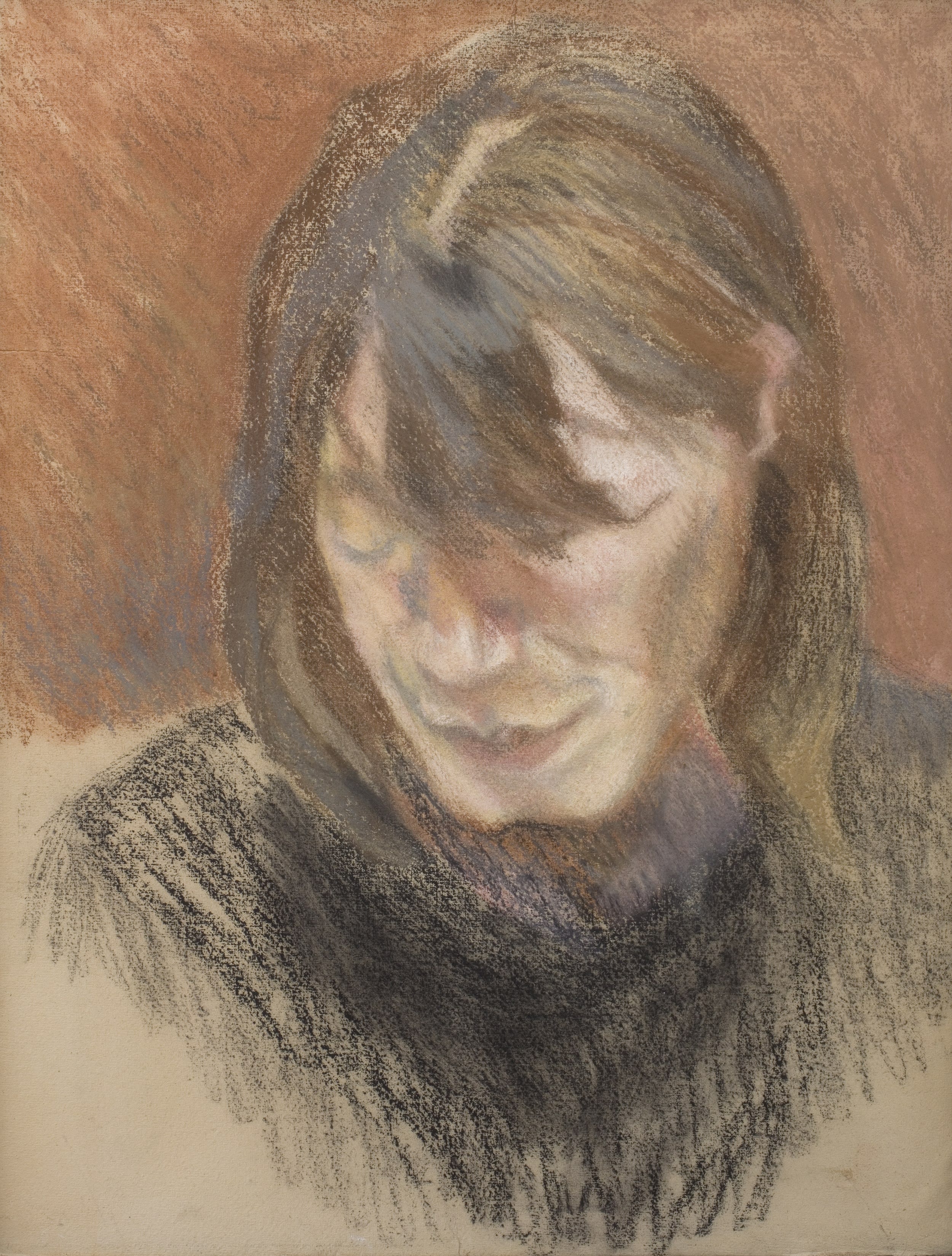 Chancellor appears in several paintings and etchings by Freud (1922-2011), including a series of double and triple portraits which show her beside her pet whippets. In this pastel portrait of Chancellor, her features loom darkly beneath her prominent fringe. The cleft of her chin is given careful attention. A relation by marriage to the actress Anna Chancellor, Susie's chin bears a passing comparison to her niece-in-law's similarly furrowed facial features.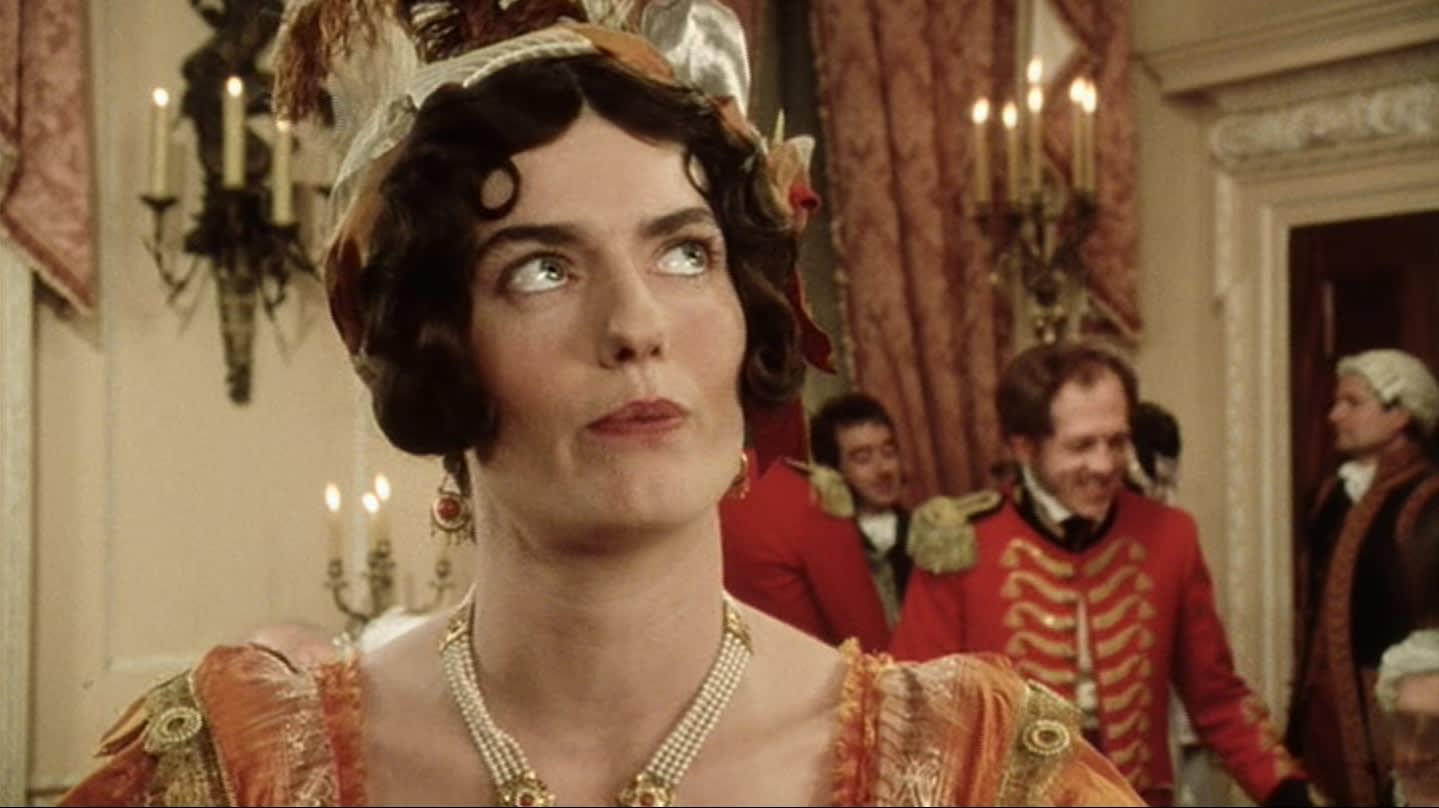 Individuals are rarely named in Freud's pictures. He gave relatively little thought to what his works were called and usually preferred the most literal description possible. This was a way of emptying out the social qualities from a painting, making a sitter seem less of a person and more of an animal. (When he depicted the Duchess of Devonshire, for example, she simply became Woman in a White Shirt.)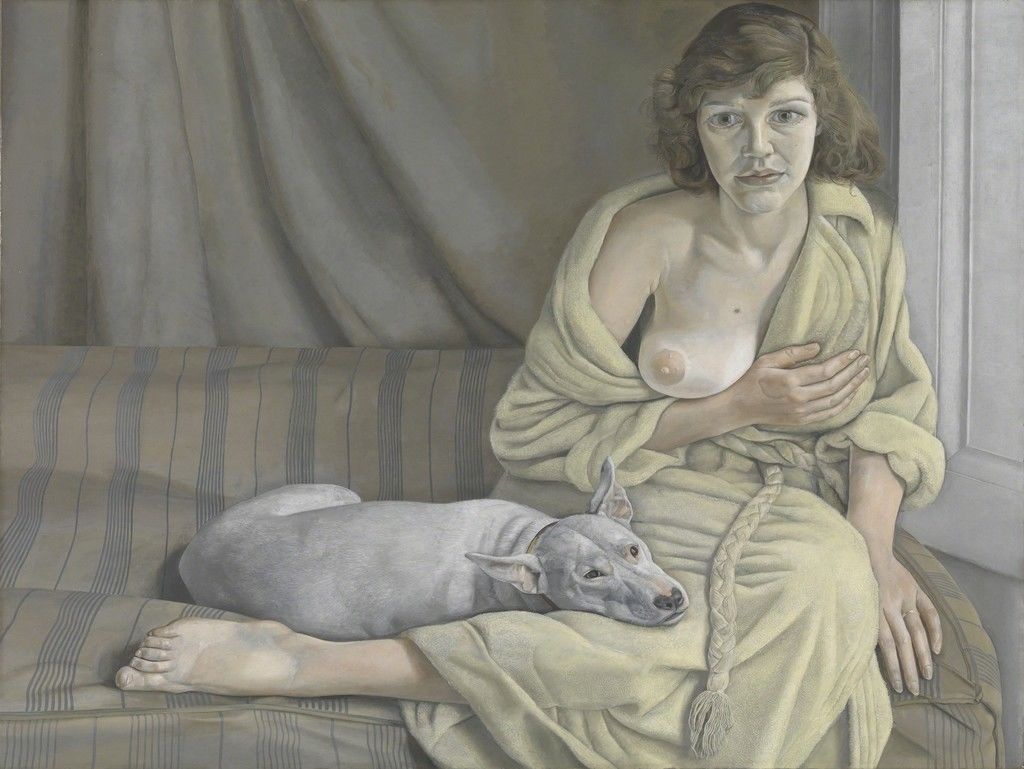 Freud was famously attracted to animals and identified with their sense of freedom. Pictures of animals recur throughout his career and, whenever they appear beside their owner, the relationship is typically one of equals. Later in life, when the finer things had come within his reach, he enjoyed eating fish and game – usually at Sally Clarke's or The Wolseley. "One of the reasons why I eat game is that I like the way it tastes wild." In cuisine and in painting, Freud aspired to a form of uninhibited living.
In the 1980s, Freud began casting around for different media to work with. Along with some experiments in watercolour and gouache, he had several notable successes using pastel. He was a keen admirer of Edgar Degas's work, an artist regarded by Freud as one of the few great draughtsman, although the invasive depictions of ladies at their toilette were also of interest to him presumably. A work like Head of a Woman grows from a late-nineteenth-century feeling for effects of split colour: by hatching together two separate colours instead of one single, descriptive colour, the picture shimmers and comes alive with graphic energy.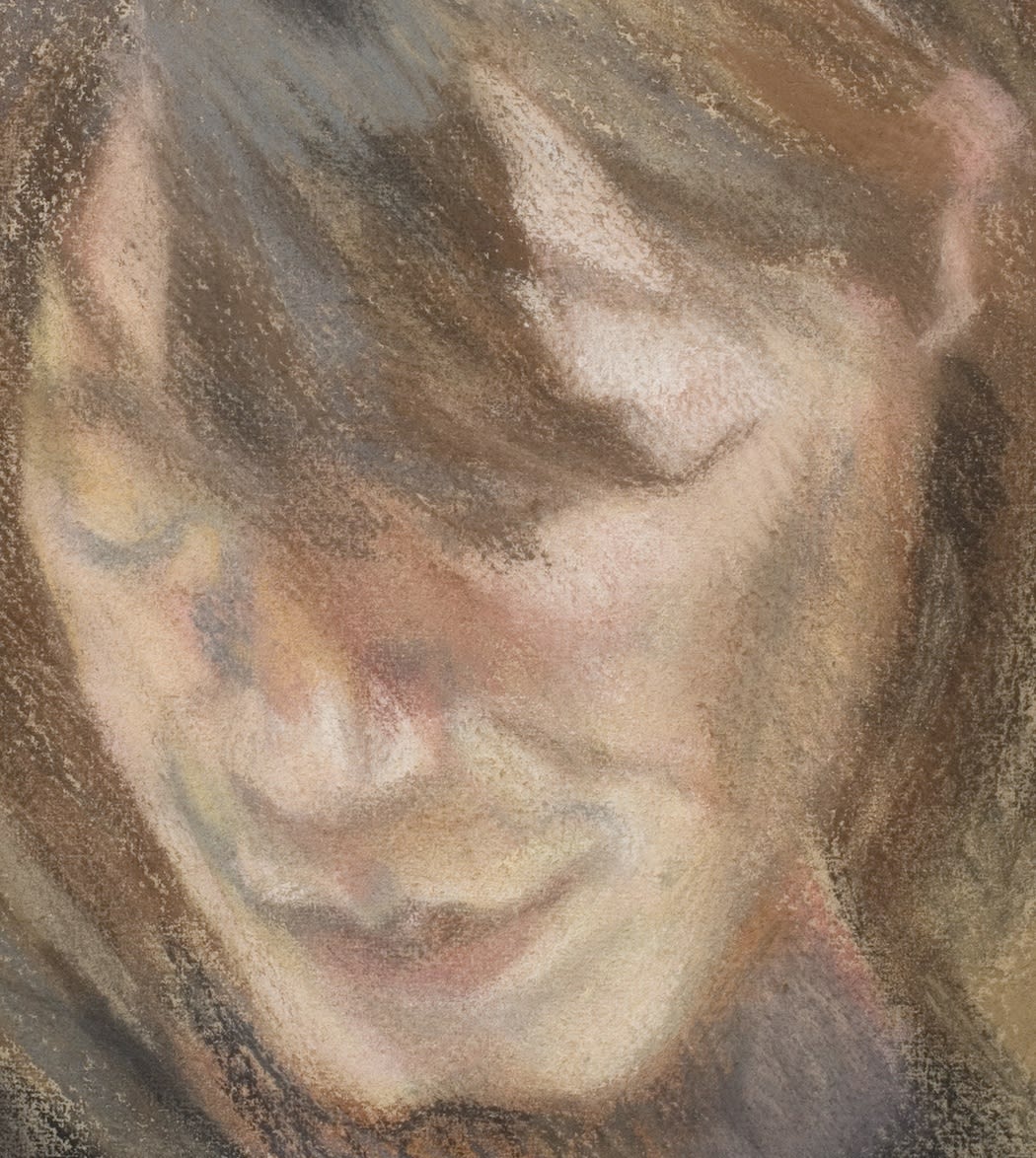 His pastels often coincided with works made in other media, and Head of a Woman is no different. Just as the well-known pastel of Lord Goodman in his yellow pyjamas relates to an etching of a similar date, this work is echoed by a later oil painting from 1999 which also depicts Chancellor. She looks down in that later work, her face covered by her fringe and averting her gaze.
IMAGES
1. Lucian Freud, Head of a Woman, c. 1980, pastel on paper laid on canvas, 60.8 x 47 cm
2. Anna Chancellor playing Caroline Bingley in the 1995 BBC adaptation of Pride & Prejudice
3. Lucian Freud, Girl with a White Dog, 1951-52, Tate Collection © The Lucian Freud Archive
4. David Dawson, Lucian Freud in bed with his whippet Eli © David Dawson
5. Head of a Woman (detail)
6. Lucian Freud, Susanna, 1999, Private Collection © The Lucian Freud Archive
May 19, 2020