On Easter morning this weekend, as the dawn light begins to creep beneath the cavernous vaults of Salisbury Cathedral, it will alight on not people but paintings.
InSight No. V
Craigie Aitchison
Crucifixion 8, 1985 - 86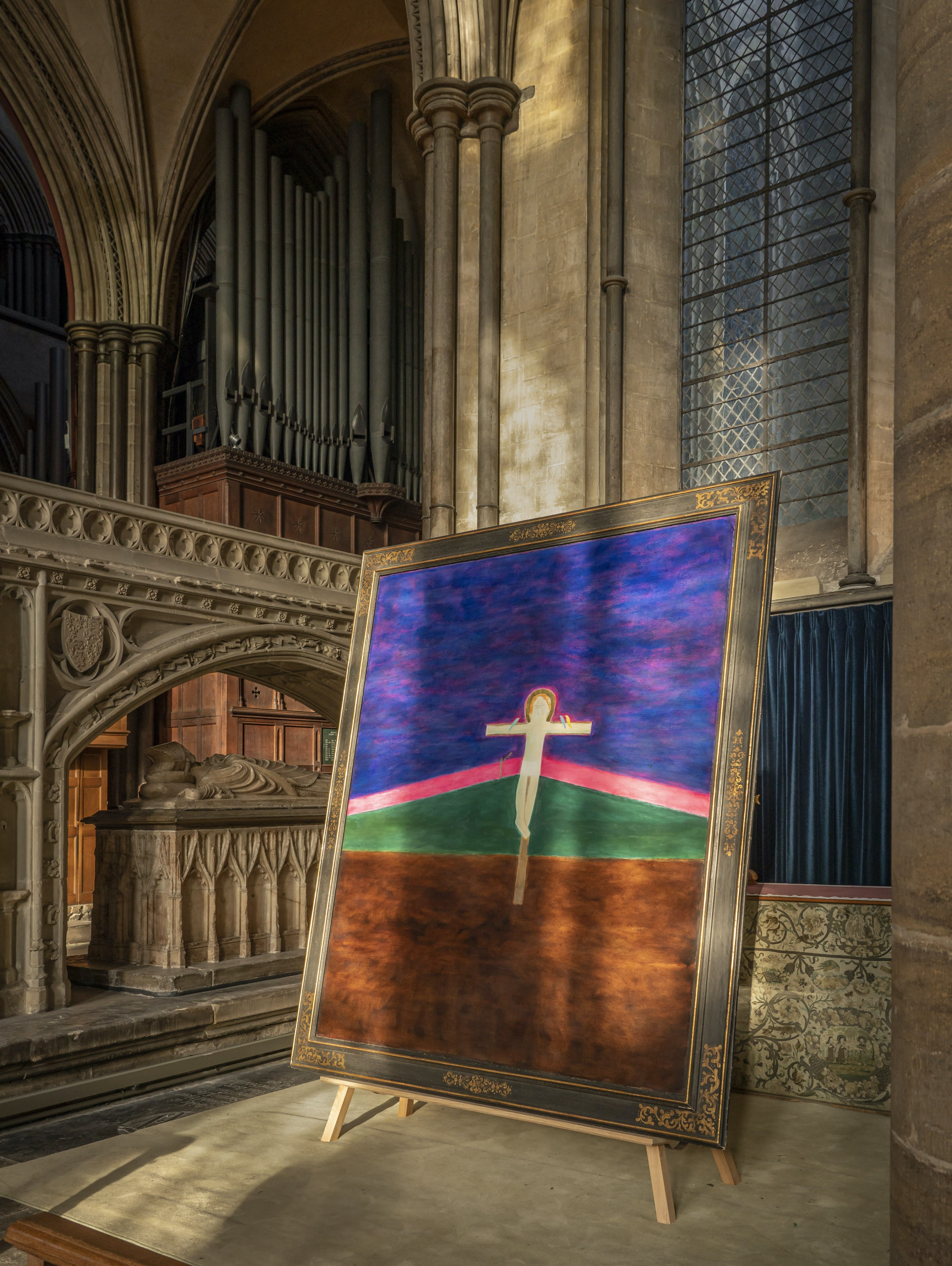 Last month, Craigie Aitchison's Crucifixion 8 was installed in one of the cathedral's chapels. Instead of the usual dawn vigil to mark Christ's resurrection, the church will be filled with bright planes of colour and Christian imagery emanating from this large masterpiece of late twentieth-century painting. Aitchison's painting is loaded with mixed emotion, from the sorrow of pain to the promise of redemption. It is physically huge, measuring over two metres in height, and for some observers it pulses with not just colour but spiritual meaning. Richard Harries, the former Bishop of Oxford, has found in Aitchison's religious paintings "a powerful sense of spiritual isolation" and even a "sense of pity".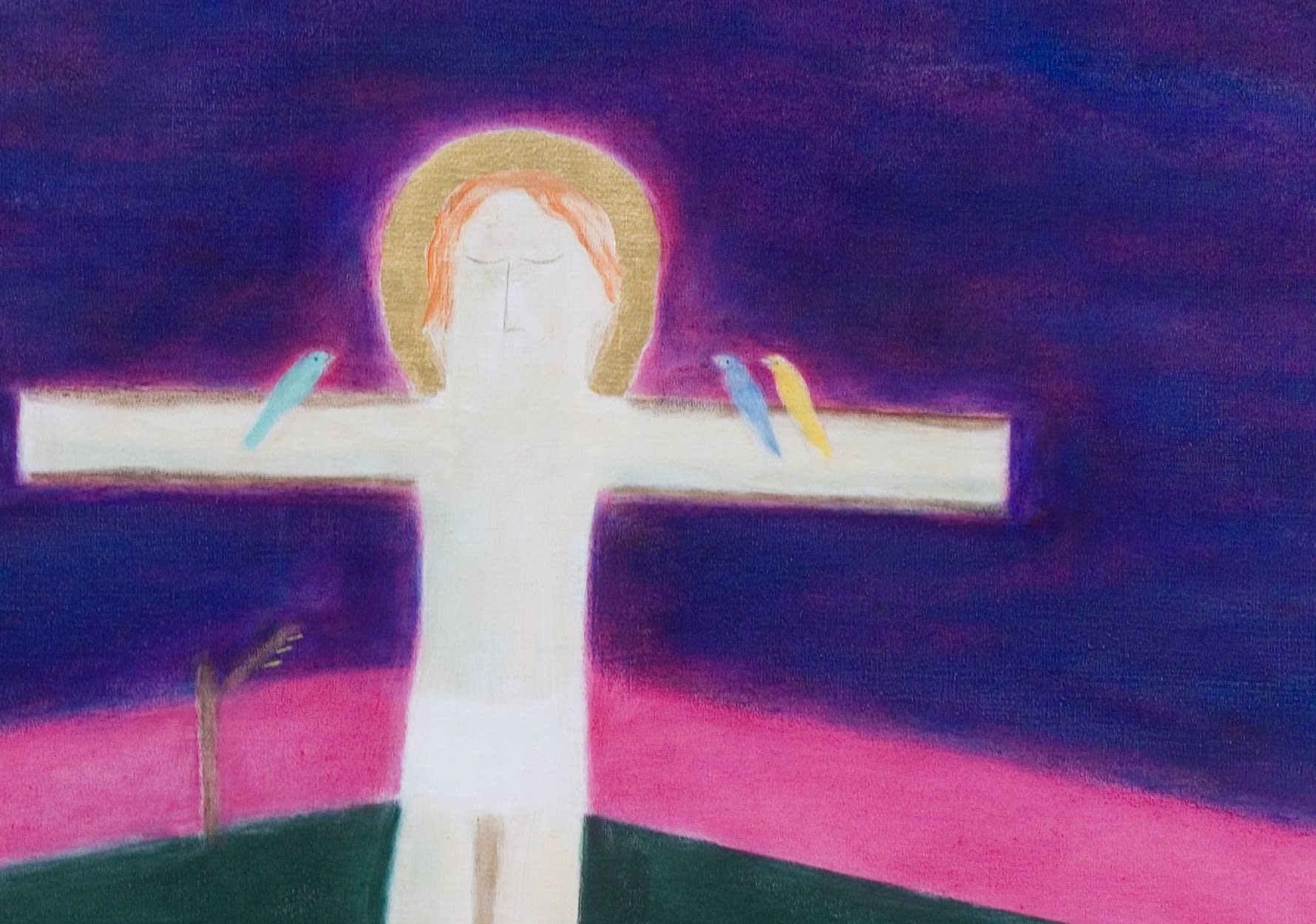 Not for the first time in art history, however, the artist viewed things differently from his commentators. Aitchison did have a strong church background – his grandfather was a minister in the Scottish Presbyterian church, and his forward-thinking parents took him to services at Presbyterian, Nonconformist and Roman Catholic churches as a boy. However, all through his life, he remained reluctant to view his paintings as being particularly religious, let alone Christian.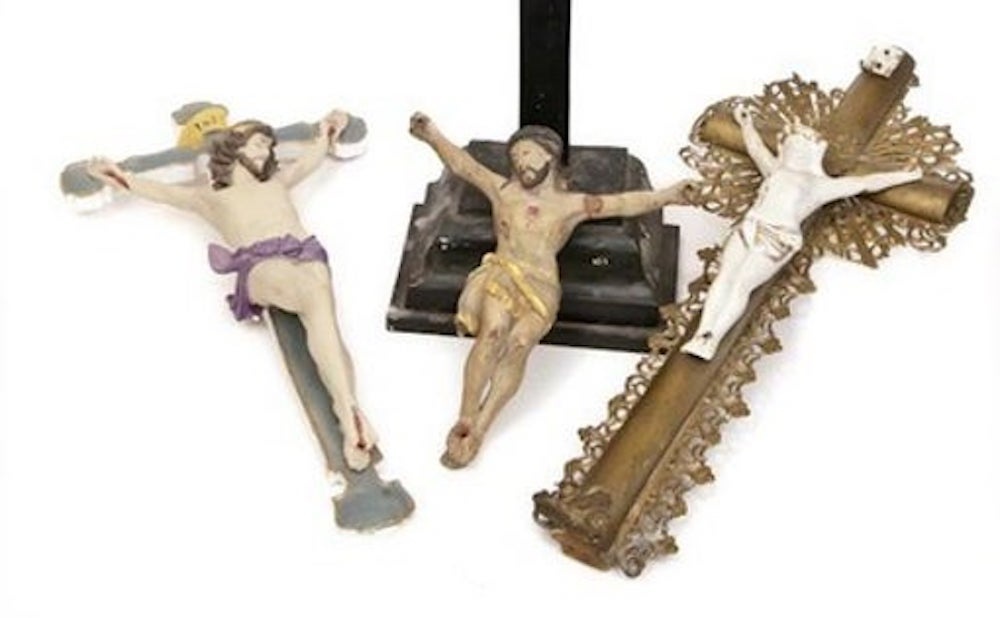 Despite Crucifixion 8's ethereal landscape and fantastic mountain summit, it developed directly from observable sources. While the summit echoes that of Holy Island near the Isle of Arran, the site of Aitchison's childhood holidays, the crucified figure and the birds which perch on the crossbar were inspired by miscellaneous kitsch figurines that he collected. His house groaned with plastic birds, gaudy mass-produced ceramics and cheap devotional icons. Transformed by the act of painting, they appear in Crucifixion 8as lodestones of the artist's imagination.
Aitchison painted his first crucifixion in the late 1950s, a work that he included at his first solo exhibition in London in 1959. This painting – a tiny panel less than ten centimetres wide – heralded a career-long pursuit. It was only after Aitchison started using a large studio at Cambridge Circus in 1975 that his crucifixions became monumental. Following in the footsteps of Graham Sutherland's Crucifixion – not a reference point that Aitchison himself would acknowledge – he began contributing to a twentieth-century genre of radical church painting. Crucifixion 8, first exhibited at the Albemarle Galleries in 1987, was one of the largest of all his religious paintings.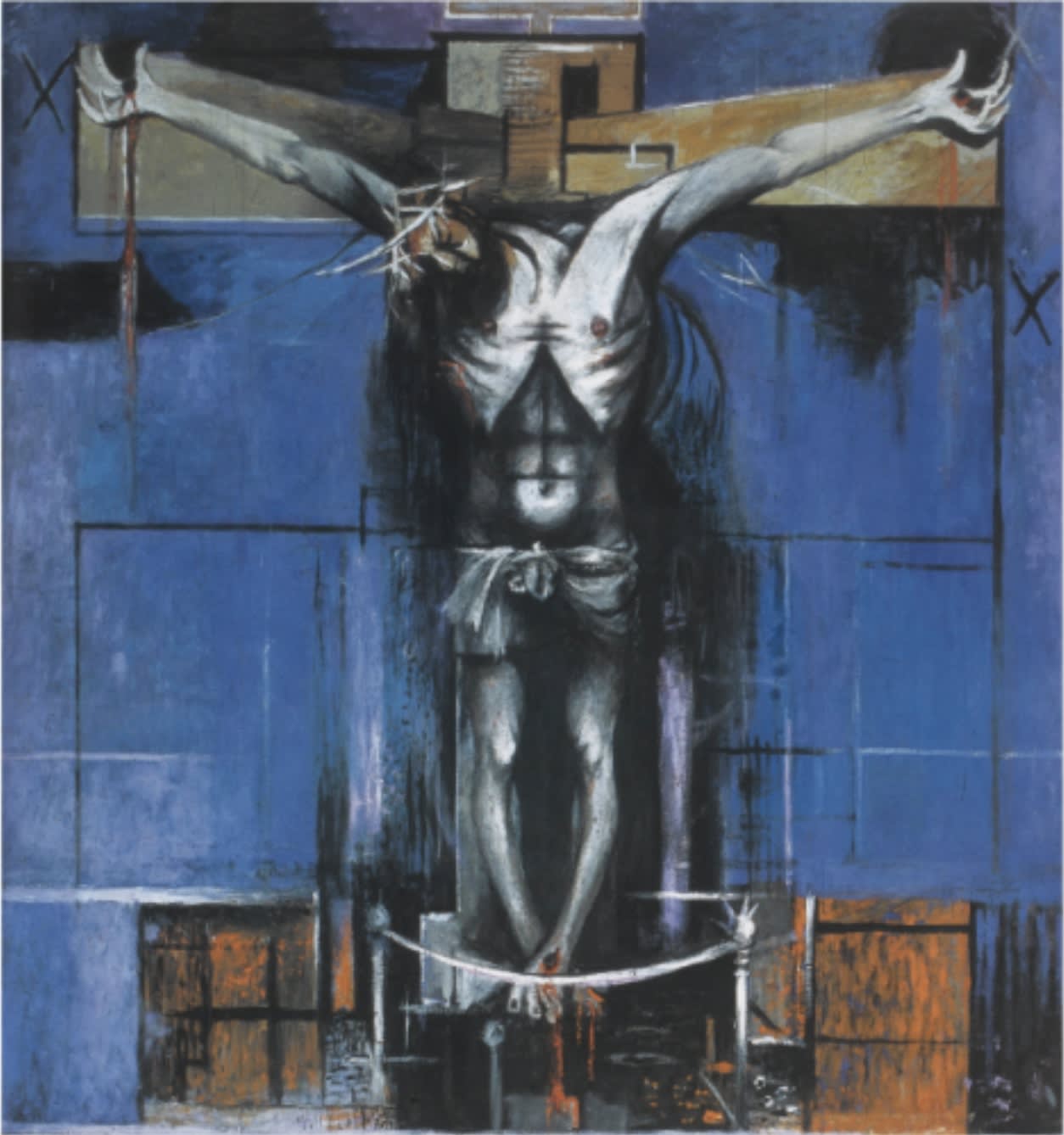 It was there that Stanley J. Seeger acquired the work. Seeger was a distinguished and omnivorous American collector who amassed many treasures, including the usual glitter – by Fabergé and others – and less common, literary masterpieces – a significant tranche of Joseph Conrad manuscripts and publications included. His collecting instincts led him to twentieth-century British painting and, amongst works by Francis Bacon, Michael Andrews and Leon Kossoff, Aitchison's Crucifixion 8 took its place in the canon of internationally esteemed post-war figure painting.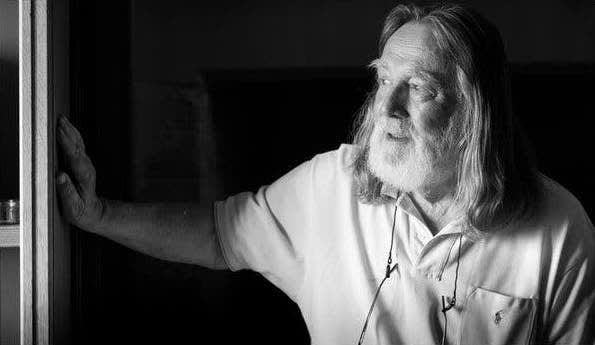 The exhibition at Salisbury Cathedral, on view until March 2021, is not the first time that Aitchison's religious pictures have found their way into church. He contributed four panels to decorate the Chapel of St Margaret, Truro Cathedral, in 1997, for example, and the next year completed an altarpiece of Calvary for Liverpool's Anglican cathedral. These works are salient reminders that, though the artist might intend something different, there is always room to find our own personal meaning in the art that we love. As the church bells remain silent this Easter weekend, the comforts of religion will remain, even as those of art – mediated by your computer screen – wax large.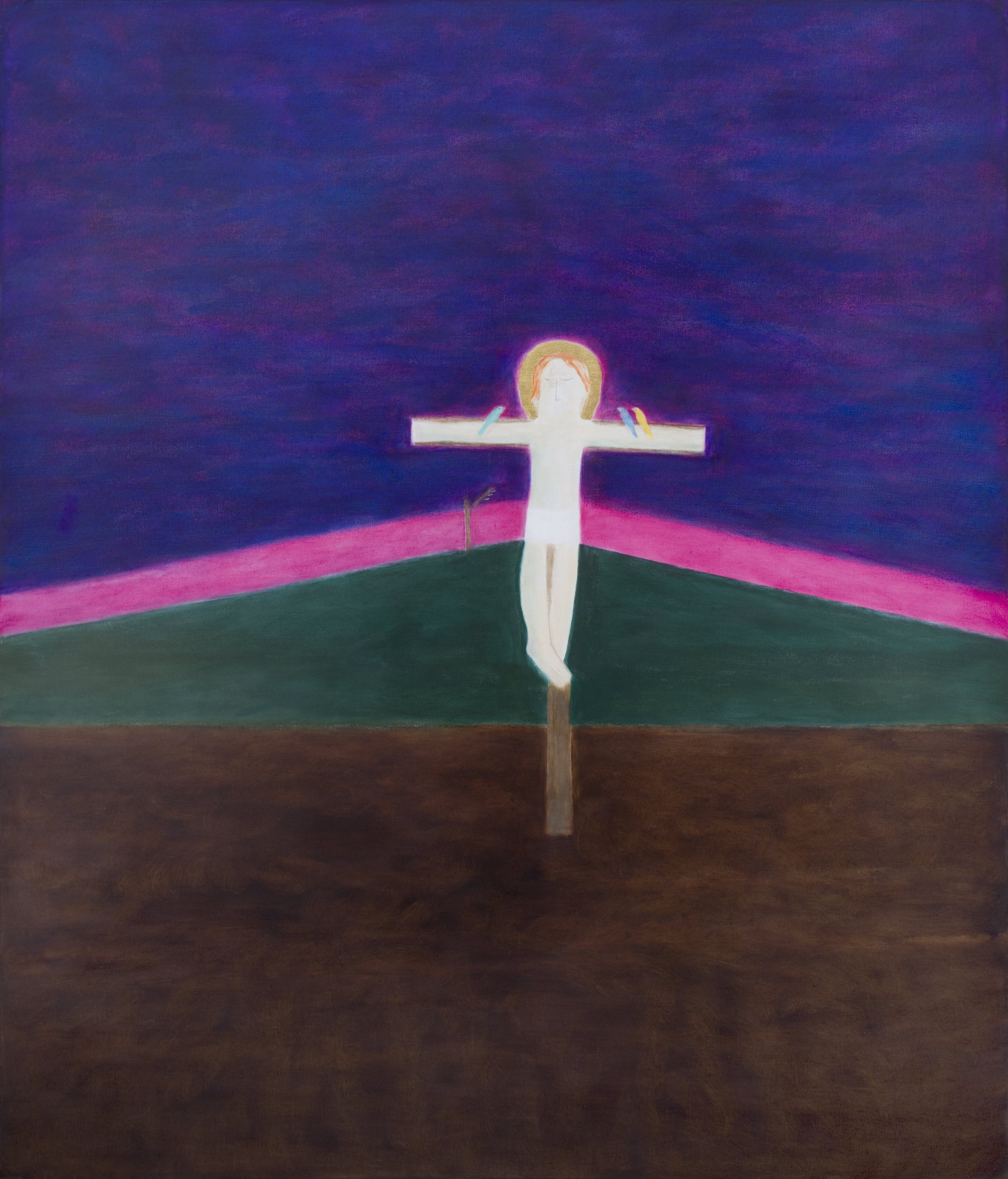 IMAGES
1. Crucifixion 8 at Salisbury Cathedral, March 2020 © Ash Mills, courtesy of Salisbury Cathedral /Jacquiline Creswell
2. Crucifixion 8 (detail)
3. Some Christian icons from Aitchison's personal collection
4. Craigie Aitchison, Small Crucifixion, 1958, Private Collection © Estate of Craigie Aitchison
5. Graham Sutherland, Crucifixion, 1946, St Matthew's Church, Northampton © Estate of Graham Sutherland
6. Stanley J. Seeger
7. Craigie Aitchison, Crucifixion 8, 1985-86, oil on canvas, 221 x 188 cm
April 9, 2020